80 per cent of smartphones will have on-device AI within 5 years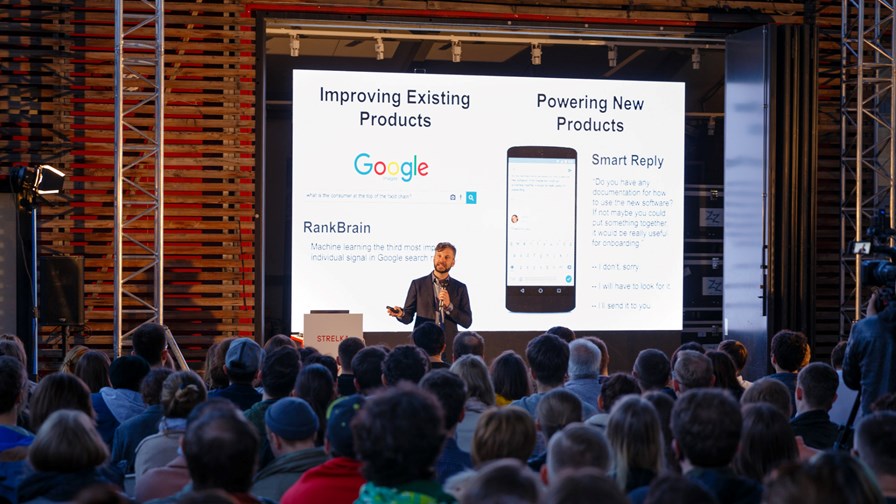 Edge computing pushing AI processing from the cloud to handsets
Edge AI computing provides lower latency, better data privacy and reduces power consumption
Results in sharper pictures and videos and enhances data privacy
Big benefits for 5G
A new research report from Strategy Analytics of Boston in the US finds that smartphone manufacturers are ramping-up the production of on-device Edge AI. There is an increasing trend towards machine learning being run on end-user mobile devices and smartphones driven by the expectation that moving AI processing from the cloud to handsets themselves will significantly enhance the capabilities of 5G.
On-device AI is powered by core silicon chips from a variety of manufacturers such as Huawei and complementary software frameworks from the likes of Qualcomm. Qualcomm's "Neural Processing Engine (NPE) uses advanced algorithms to offload AI computation to several different processors such as CPU, DSP and GPU chips thus permitting the handset to handle key applications and tasks more efficiently and at enhanced speed.
Because they are designed and built to handle highly complex AI computations more it is expected that the majority of handsets will soon be fitted with embedded, machine-learning capable physical AI cores and it is forecast that 8 in every 10 smartphones will feature on-device AI by 2023.​
Original Press Release:
Strategy Analytics: on device artificial intelligence already powers one third of smartphones
Edge Computing is Pushing On-Device AI Solutions to Smartphones. By 2023, 80% of Smartphones Will Have On-Device AI.
July 16, 2018 - BOSTON (BUSINESS WIRE)--Strategy Analytics in a newly published report from the Emerging Device Technologies (EDT) service, Smartphones: Global Artificial Intelligence Technologies Forecast: 2010 to 2023 , finds that on-device Edge AI is growing fast among smartphone vendors. "Edge AI computing where AI processing is brought from the cloud to smartphones, is increasing the need for on-device AI solutions," says Senior Analyst Ville-Petteri Ukonaho. "Advantages of on-device Edge AI computing include lower latency, better data privacy and overall lower power consumption."
Ken Hyers, Director at Strategy Analytics, notes, "A smartphone equipped with on-device AI can perform key tasks more efficiently. On-device AI can perform tasks such as taking pictures with sharper images and better videos, improve communication and better sense surroundings, making smartphones of the future more useful tools for users."
On-device AI is powered by physical silicon cores such as Huawei's Neural Processing Unit (NPU) and software frameworks such as Qualcomm Neural Processing Engine (NPE) that use algorithms to offload AI computation to several processors (CPU, GPU and DSP). "Due their greater capability to handle complex AI computations, physical AI cores make up the majority of on-device AI smartphone volumes with over 95% share of on-device AI processing solutions," says Ville-Petteri Ukonaho.
Upcoming technologies such as 5G will greatly benefit from the new capabilities improved by AI and vice versa. The report Smartphones: Global Artificial Intelligence Technologies Forecast: 2010 to 2023 is available to Strategy Analytics clients of our Emerging Devices Technologies research service. The report tracks and forecasts smartphone sales by main Artificial Intelligence technologies globally and across six regions.
This content extract was originally sourced from an external website (
Strategy Analytics Press Releases
) and is the copyright of the external website owner. TelecomTV is not responsible for the content of external websites.
Legal Notices
Email Newsletters
Sign up to receive TelecomTV's top news and videos, plus exclusive subscriber-only content direct to your inbox.