Reasons to be cheerful about social media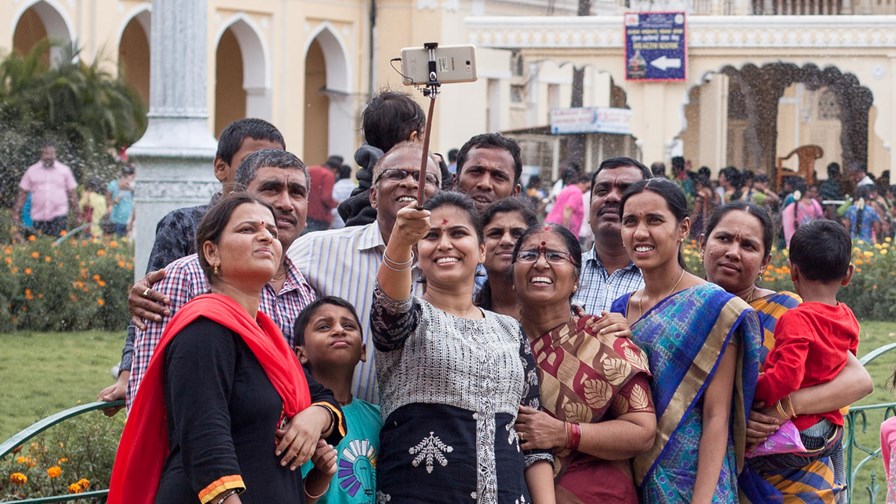 In developed economies we're constantly being assailed by bad news about social media. If it's not undermining democracy and spewing hate, it's filtering us all into little vertical echo-chambers where we end up socialising with people just like us

Or so the story goes...
As our very own Nick Wood wrote earlier this year, "in a development that will come as little surprise to anyone, social media, particularly Facebook, has been identified as the biggest single source of online harm experienced by UK Internet users.
"According to Ofcom's first annual Online Nation report, 61 per cent of adults had a potentially harmful online experience in the last year. That means they were bullied, or targeted by spam emails, scammers, or viruses, or saw fake news or some form of harmful or offensive content. Depressingly, the figure rises to 79 per cent among children aged 12-15."
But the latest research just in from the developing world paints a slightly different picture. Pew Research takes heart from the fact that social media in places like Vietnam, seems to be on a much more positive feedback loop, with people there full of enthusiasm for all things mobile internet, mobile social media included.
Long report short: Pew has assembled evidence that developing country users have grasped their smartphones with both hands (and my own anecdotal evidence seems to bear that out) and they don't seem to be suffering from online abuse either.
Facts:
Smartphone users more regularly interact with people from different religious groups, more than non smartphone users.

Generally smartphone users – and especially those who use social media – are more regularly exposed to people who have different backgrounds and more connected with friends they don't see in person. Those with smartphones are also more likely to have accessed new information about health and government services.

The difference between smartphone and non-smartphone seems to be between 10 and 20 per cent
Across most of the 11 emerging economies, people with smartphones tend to be more likely to interact regularly with people from different political parties, income levels and racial or ethnic backgrounds.
For instance, more than half of Mexican smartphone users (54%) regularly interact with people who support different political parties than they do, compared with 30% of those without smartphones.

They are also 24 percentage points more likely to interact with people of different income levels and 17 points more likely to interact with people of different racial or ethnic groups.
Pew finds that across the 11 emerging economies, smartphone and social media use is heavily intertwined: A median of 91% of smartphone users in these countries also use social media or messaging apps, while a median of 81% of social media users say they own or share a smartphone. And, as with smartphone users, social media and messaging app users stand apart from non-users in the regularity of their interactions with people who are different from them. For example, 52% of Mexican social media users regularly interact with people of a different income level compared with 28% of non-users.
Email Newsletters
Stay up to date with the latest industry developments: sign up to receive TelecomTV's top news and videos plus exclusive subscriber-only content direct to your inbox – including our daily news briefing and weekly wrap.