Milking the sheep? Apple trying to push up the price of the next iPhone 6 by $100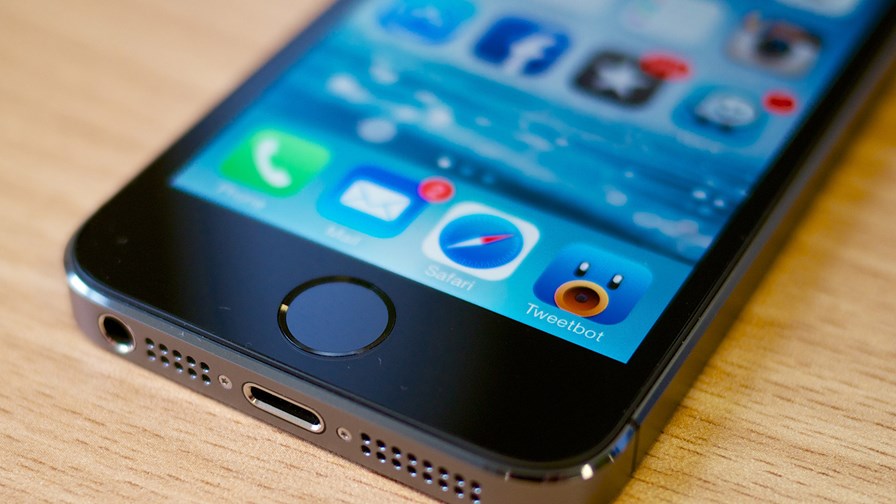 Apple kit, beautifully designed though it is, is expensive. It always has been and, if rumours in the US media are to be believed, its going to get even pricier in the coming months with the next iteration of the top end iPhone likely to cost a hundred bucks more. Now I'm an Apple aficionado but if the rumours are true it will give a whole new twist to the old adage about "a fool and his money being soon parted".
It was the English farmer poet Thomas Tusser who originated the phrase back in the 16th Century, and he well understood the meaning of his own proverb because he found it hard to hang on to his own cash. Always keen to be an 'early adopter' of the latest fad in Tudor agriculture it was said of him that he "spread his bread with all sorts of butter, yet none would stick thereon." Apple fans please take note.
The US smartphone sector is slowing dramatically and the general response of the operators has been to cut prices in an effort to kick-start it. However, competition in the US mobile market is a sickly and attenuated creature and it seems that Apple is leaning on US mobile telcos to increase the price of its next iPhone by the aforementioned ton.
According to a report in the Investor's Business daily, Peter Misek, an analyst with the investment bank Jeffries, has penned and published a research note saying, "Our checks indicate Apple has started negotiating with carriers on a $100 iPhone 6 price increase."
He adds, "The possibility may at first seem far-fetched in light of investor concerns regarding possible carrier subsidy and handset price cuts due to smartphone saturation and lack of differentiation, but we think this general lack of differentiation could be the reason why Apple may be able to get a price increase".
If this turns out to be true - and the mobile service providers go along with it - Samsung will be laughing all the way to the bank.
Peter Misek believes that the operators have, initially, declined to up the price by such a large amount but would be willing to squeeze a somewhat lesser amount (perhaps up to $50) out of Apple addicts - especially as it seem unlikely that any new "game changing" smartphone from any manufacturer other than Apple is likely to hit the market this year.
Mr. Misek says, "Carriers realise that the iPhone 6 will likely be the only headline-worthy high-end phone launched this year and that they will lose subs if they do not offer it."
One phone to rule them all
Meanwhile, the tall tale tellers would have us believe that the next iteration of the iPhone will monitor our blood sugar levels, our blood pressure, lung function, inside leg measurement and of course the length, girth and tumescent weight of our wallets - as well as occasionally permitting a few phone calls to be made or received.
When I was a print journalist, the publisher's mantra for the advertising division, spouted ad nauseam at every possible opportunity was, "sell more pages at a higher yield". That, it was believed, was the guaranteed, copper-bottomed way to keep margins high and the profits rolling in, foerever.
Pity then that the fat bloke in question didn't forsee the arrival of the Internet. That little technological advance knocked his theory all to hell and within months the game was up and papers and magazines did the domino dance into oblivion.
Is it even remotely possible that Apple, with its share price under unusual pressure at the moment, might overplay its hand and price itself out of part of the market? Apple relies heavily on the remarkable strength of customer loyalty to its brand and has always preferred to keep device prices high, and even buck the market trend by raising them even as its competitors have lowered theirs. However, that's not to say that the company won't make the same bet yet again and throw the dice one too many times. Stranger things have happened.
That said, and although Samsung is the global smartphone market leader, Apple does make for itself 60 per cent of global smartphone market profits.
Other persistent rumours have it that Apple is intending to introduce two new iterations of the iPhone later this year. A 4.7 inch model in time for the Thanksgiving holiday present-buying season, and a 5.5 inch model in time for Christmas/New Year.
If that is true, some Apple bobbers will surely opt for an iPad rather than shelling out over the odds for yet another pricey piece of kit that will, as usual, be superceded within six months.
In keeping with the earlier reference to Tudor England, and to bowdlerise a quote from Shakespeare's play 'Julius Caesar', "There is a tide in the affairs of men, which, taken at the flood" leads even the most committed Apple fans to say, "Enough's enough. I'll spend my money elsewhere". And when those quiescent sheep start to bleat, Apple had better look out!
Email Newsletters
Sign up to receive TelecomTV's top news and videos, plus exclusive subscriber-only content direct to your inbox.