Ladies and gentlemen, please turn your smartphones – on!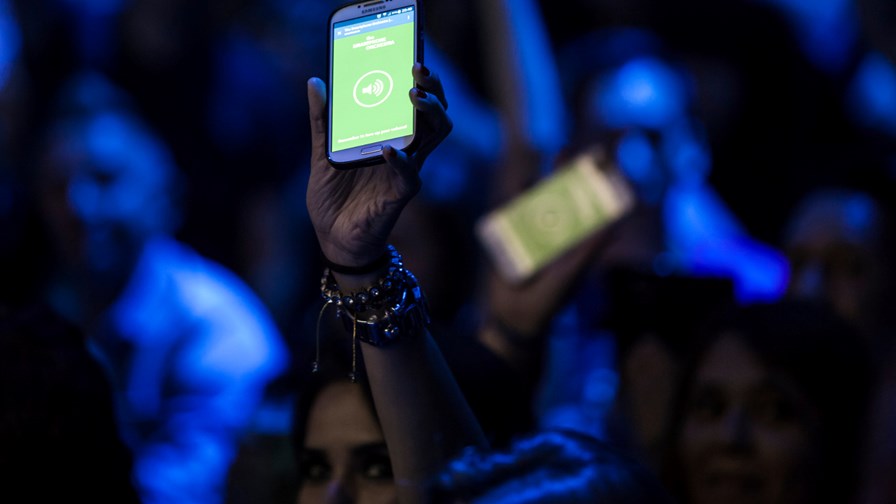 The Smartphone Orchestra premiers at the Lowlands Festival
Composition based on "minimal music" techniques
Brian Eno "nods his approval"
How on earth did we survive the dark ages before the smartphone?
It's become a common request at concerts and theatrical productions around the world; the audience is politely requested to switch off their smartphones for the duration of the performance, so as not to ruin the experience. Quite right, too. But news reaches the sensitive ears of the audiophiles here at TelecomTV Towers of a disturbance in the symphonic balance. It appears that there's at least one orchestra that is actively encouraging smartphone use.
On Sunday, the Smartphone Orchestra held its world premiere at the Dutch Lowlands Festival. The "orchestra" was actually comprised of festival visitors, who used their own smartphones to collectively create "a single, monumental work of music, composed especially for this occasion". According to the press release, the Smartphone Orchestra team has dedicated an entire year to programming, tweaking and testing the necessary technology, as well as coming up with a new way of composing music. Apparently, writing for huge numbers of smartphone speakers requires an entirely new way of thinking, and so they team took inspiration from so-called "minimal music", in which various patterns form a bigger whole when put together.
In the teams own words: "Where traditionally musical instruments form the building blocks of a composition, in this case the ringtones and notification beeps of smartphones are the key ingredients." Following test sessions, including the Sonár Festival in Barcelona with – serious, if tenuous, mark of approval from Mr Avant Garde himself – Brian Eno nodding in approval, the time was deemed right for the official premiere at Lowlands.
"The smartphone is literally getting more and more "under our skin"," explained Steye Hallema, initiator of The Smartphone Orchestra. "It makes a lot of things much easier, and I also make use of the advantages it offers. However, I regularly ask myself if it is healthy for us to be continually overloaded with information. Our brain also needs to be able to daydream and to "tune out". This is why we wanted to reverse the operation of the smartphone and use it to get people to come together and share a wonderful experience."
Judge for yourself; the Smartphone Orchestra has uploaded a video of the performance to YouTube, which you can experience above. TelecomTV's verdict: each to their own, obviously, but given this was performed in the Netherlands at a pop festival, you can't help but ask "what were they smoking?"
Hallema added: "We are very proud that we were able to achieve something on this scale at the Netherlands' most pioneering pop festival. It was an experience that I, in any case, will not quickly forget!"
Email Newsletters
Sign up to receive TelecomTV's top news and videos, plus exclusive subscriber-only content direct to your inbox.