How did Sony get into such a mess with its smartphones?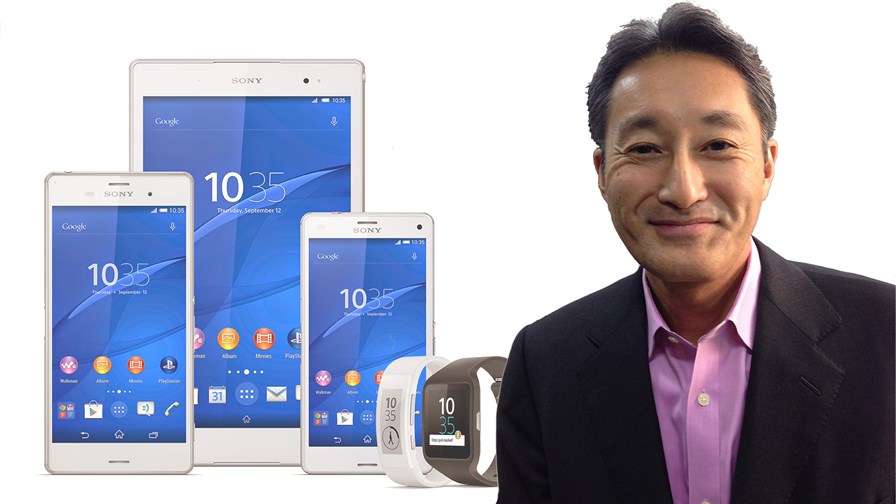 Sony had bet its future on a strong performance from its mobile division, but the news of a $1.7bn impairment charge for its ailing smartphone division meant that it has downgraded its trading predictions even further for the year. It is now predicting a $2.15bn net loss and says it won't pay a dividend for the first time in 56 years.
So what's gone wrong?
The truth is; Sony has never managed to make a go of it in the mobile device sector. Despite being an earlier innovator (anyone else been around long enough to remember the 'Mars Bar phone' of the 1990s, a comparatively tiny candy-bar style device by today's standards?*) it failed to catch the global public's imagination. Mind you, if you weren't Nokia or Motorola back then, then you had a heck of a fight on your hands.
Its 2001 joint venture with Ericsson promised much. For a while, SonyEricsson was up there competing well with the big two; it introduced ground-breaking "first generation smartphones" with large rectangular screens and qwerty keyboards (P900), made terrific camera phones (the 2MP K750), and re-launched its cassette-based Walkman music players as MP3 phones (W800). It even got some great product placement in a Bond movie. They were the best of times.
But then came the iPhone in 2007 and the world changed. By 2011 Sony decided it would acquire Ericsson's stake in the JV for $1.5bn, which suited Ericsson as it allowed it to focus on its core business of telecoms infrastructure and managed services. Ericsson was quick to realise that the device sector was about to get a lot more competitive and risky. Perhaps Sony did too, which is why it wanted the flexibility of full control, yet it couldn't get out of the blocks fast enough and assert its new brand presence.
Goodwill write-down
Its record $1.7bn impairment is a direct result of writing down goodwill from its buyout of Ericsson. But will it be enough, even with the planned axing of 1,000 staff from the mobile division? CEO Kazuo Hirai is not having the best of runs. This is the sixth time that he has had to cut his company's earnings outlook. But he still has faith in mobile as one of the three core divisions of its electronics business (the others being gaming and imaging).
"I will be at the centre of making sure that restructuring will be completed this year and that we will turn a profit in the next financial year. A recovery is my responsibility," said Hirai. "This is the first time we've not paid a dividend and we feel that responsibility as management very heavily."
Just a year after it gained full control of the SonyEricsson JV, the company's head of sales and marketing publically announced that his target was to become the third-largest smartphone manufacturer, with 20 per cent of the Android market. At the time (October 2013), Sony had a 7 per cent share and this new target seemed ambitious. It now looks totally fanciful.
In July it cut its annual sales target of mobile devices from 50 units to 43m. Last year it sold 39m units. Final numbers for this year might not even match that total. As for the more promising smartphone sector, Sony is not even in the top five. Instead, having sold just over 9m units, it's floundering in the 2-3 per cent market share area along with numerous other vendors, all trying desperately to find a way to make money.
Focus on high-end devices
Sony began a review of its mobile division in July, specifically looking at its "mid-range plan". Its new plan reflects lower expected future cash flows and as such the company determined that the value of the mobile business has decreased.
The previous plan was predicated on achieving significant sales growth – which didn't happen. Sony said there are now "significant change in the market and competitive environment of the mobile business". The new plan includes changing the strategy of the mobile segment in certain geographical areas, concentrating on its premium product line-up, and reducing the number of mid-range models.
The mid-range market is widely regarded as the most challenging sector of the business (just ask Samsung), as it has far more competition from the growing number of mainly Android OEMs, most of whom are springing up in low-cost developing markets such as China and India. Whilst the ultra low-cost end is still attractive to many established companies (Google, Microsoft etc), it is the premium end that promises the best financial returns, as Apple has proved.
Sony's Xperia Z3 and Z3 Compact are due to launch soon, as part of its premium range, and have already received glowing reviews. But merely producing a high-priced smartphone with leading specs and features isn't enough; it has to be desirable and generate a market. Sony's Xperia range has been lauded for its features and capabilities, but so far isn't proving enough to challenge for market dominance.
Breaking into profit in the smartphone business is incredible difficult; it requires superb products, control over the supply chain, a complete services and development ecosystem, a comprehensive global distribution network, and a cult following of loyal users.
Until Sony can create the right environment for its mobile product business, it's not going to turn a profit and it won't prove sustainable. Despite some great looking devices, there are no signs that things are getting better.
(* the "Mars Bar" phone was actually the Sony CM-H333 and was released in 1993. I recall the editorial team I was with at the time was so incredulous about the specifications on the fax release that we made a cardboard mock-up… How times change.)
Email Newsletters
Sign up to receive TelecomTV's top news and videos, plus exclusive subscriber-only content direct to your inbox.