Hoorah! Wallace was right! Soon we'll all be wearing techno-trousers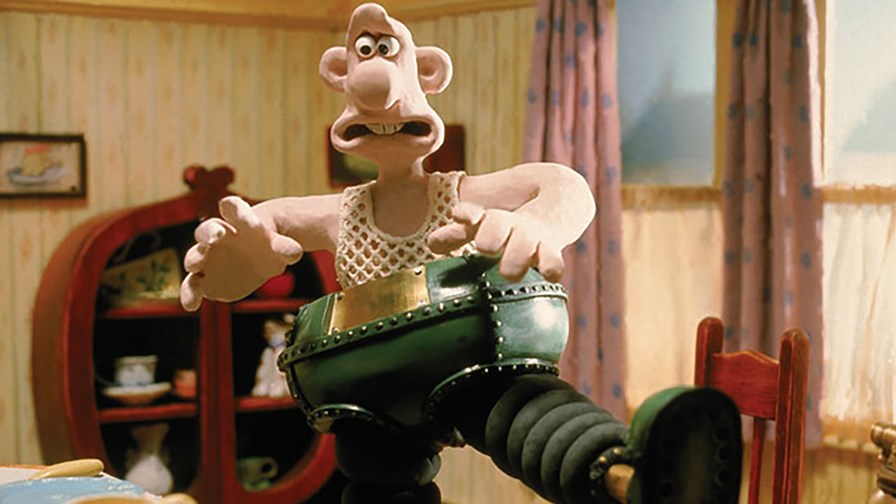 In Korea, a combined team of scientists from the Samsung Advanced Institute of Technology (SAIT) and Sungkyunkwan University of Seoul have published details of breakthrough research into a methodology, that, it is claimed, may lead to the easy and inexpensive commercial manufacture of "large area" graphene; big sheets of the so-called 'wonder material' that could revolutionise all aspects of electronic communications and devices.
In a paper published in the current issue of the prestigious journal "Science", the team explains how "wafer-scale growth of wrinkle-free, single-crystal monolayer graphene on silicon wafer using a hydrogen-terminated germanium buffer layer"may be achieved. Quite.
As any fule kno, graphene is "a 2-dimensional, crystalline allotrope of carbon" and "graphene can be described as a one-atom thick layer of graphite". What's more, "high-quality graphene is strong, light, almost transparent and an excellent conductor of heat and electricity. Its interactions with other materials and with light and its inherently two-dimensional nature produce unique properties, such as the bipolar transistor effect, ballistic transport of charges and large quantum oscillations." As Schrödinger's cat found out more than once, possibly...
or not as the case may be.
Graphene is widely touted as stronger, lighter more adaptable and more durable alternative to the silicon that still sits at the heart of global computing and communications. Indeed it is tougher more than 100 times tougher than the toughest steel, is flexible, light and conducts heat and electricity very well. It is said that it will be ideal for "wearable" technology because graphene is also almost transparent. It absorbs a mere 2.3 per cent of light striking it, regardless of what the wavelength of that light may be.
In a statement the SAIT laboratory writes, "This is one of the most significant breakthroughs in graphene research in history. We expect this discovery to accelerate the commercialisation of graphene, which could unlock the next era of consumer electronic technology."
Meanwhile, Samsung says, "In the past, researchers have found that multi-crystal synthesis – the process of synthesising small graphene particles to produce large-area graphene – deteriorated the electric and mechanical properties of the material, limiting its application range and making it difficult to commercialise, The new method repeatedly synthesises single crystal graphene on the current semiconductor wafer scale."
Samsung and Sungkyunkwan University have been collaborating in nano research for the past eight years and Samsung says the new approach to graphene production is "a testament to the strengths of the two institutions, who together were able to successfully achieve results that could become a driver of next-generation technology."
It is hardly surprising then that Samsung has already filed a series of patent applications pertaining to the use of graphene across a wide range of mobile devices. Nokia is known to have done the same, as has Apple, and many other companies will have followed suit although they are coy about admitting to having done so.
Now, where's me see-through techno-trousers, Gromit?
Email Newsletters
Sign up to receive TelecomTV's top news and videos, plus exclusive subscriber-only content direct to your inbox.