Grameenphone offers free mobile data for new Firefox OS users in Bangladesh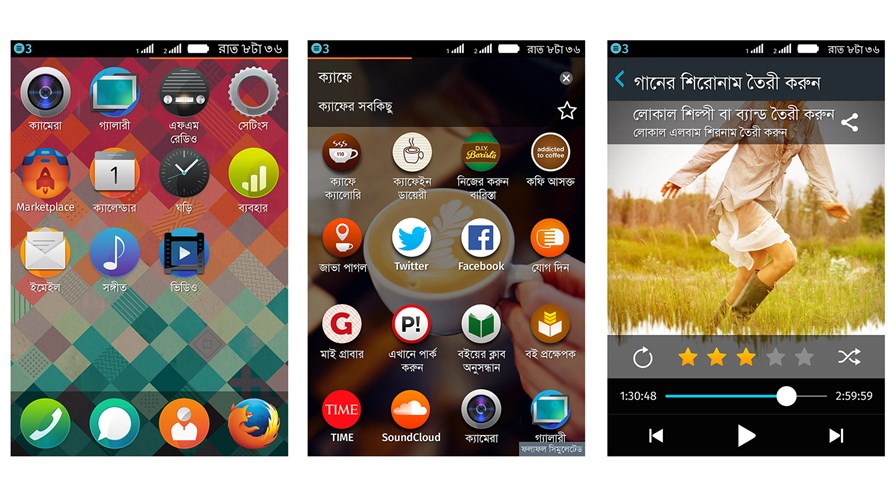 Bangladesh telco Grameenphone, part of the Scandinavian Telenor Group, has launched the latest smartphone that runs on the open Firefox OS platform. Manufactured by local OEM Symphony, the GoFox F15 retails for just $60. The launch comes just weeks after the first Firefox OS devices went on sale in India, but whilst those devices are being sold through retail outlets, this week's announcement marks the first joint release of a Firefox OS smartphone by a mobile operator in Asia.
But perhaps more interestingly, Grameenphone has come up with a compelling case for its ownership and use. The GoFox phone comes loaded with Telenor Digital's new WowBox service, so all users have to do is visit the phone's marketplace and the WowBox gives them 20MB of free data per day (on top of their existing airtime plan). With the low price-point and the free data offer, it should help open the market to new smartphone users, introducing them to mobile data services for the first time.
"We want more customers to experience mobile services on smartphones," said Vivek Sood, CEO of Grameenphone. "By stimulating the Mozilla developer community to create more locally relevant apps coupled with Telenor's WowBox service, we expect to see increase internet uptake and usage in Bangladesh."
For now, the free daily data offer will run for three months after buying the phone. However, a Telenor spokesperson told TelecomTV that one of the ideas behind the WowBox marketplace is that advertisers (others than Grameenphone) will find it compelling to offer free data when customers click into their adverts. Rather similar to so-called "toll-free data" plans being mooted by the likes of AT&T, except here there is a genuine need to encourage users to access mobile data services. It's still a two-sided business model for Grameenphone, who would collect revenue from participating advertisers.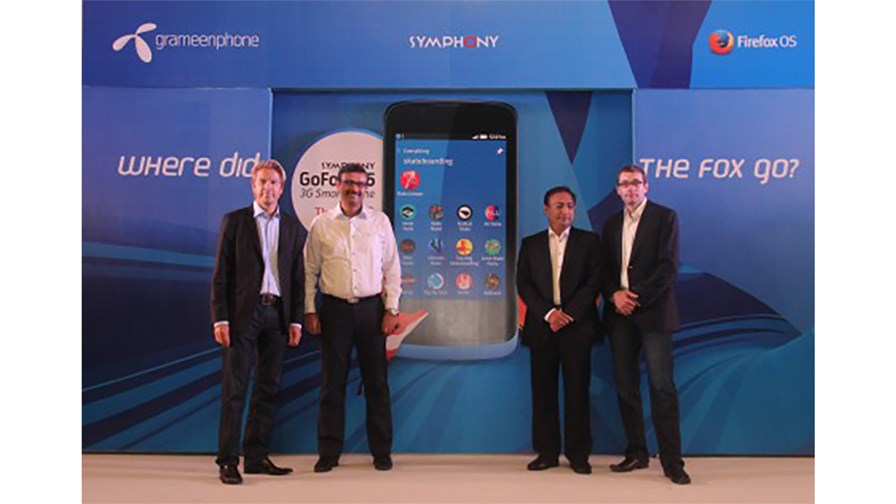 "This launch was made possible through the cooperation between Grameenphone, Telenor, Mozilla and Symphony," said Rolv-Erik Spilling, SVP and Head of Telenor Digital. "For us, it's important to provide the Bangladeshi market with an easy, affordable and locally relevant mobile internet experience, which the Firefox phone enables."
Grameenphone has more than 49 million subscribers in Bangladesh, with the largest network in the country. It was a pioneer of community internet centres in remote villages, as well as micro-payments via the Grameen bank.
Telenor was one of the first operator partners to support the development of Firefox OS when it joined the initiative in 2012. It has already launched Firefox OS devices in Hungary, Serbia and Montenegro. In total, through all partners, Firefox OS devices are now available in 23 countries.
"We are happy to partner with Grameenphone, the largest operator in Bangladesh to bring Firefox OS phones to more users in Asia," said Andreas Gal, CTO of Mozilla. "Telenor's 'internet for all' strategy is well aligned with Mozilla's mission for Firefox OS – promoting openness, innovation and opportunity online."
Email Newsletters
Sign up to receive TelecomTV's top news and videos, plus exclusive subscriber-only content direct to your inbox.