Despite having over 1bn mobile device licenses, there may be trouble ahead for Qualcomm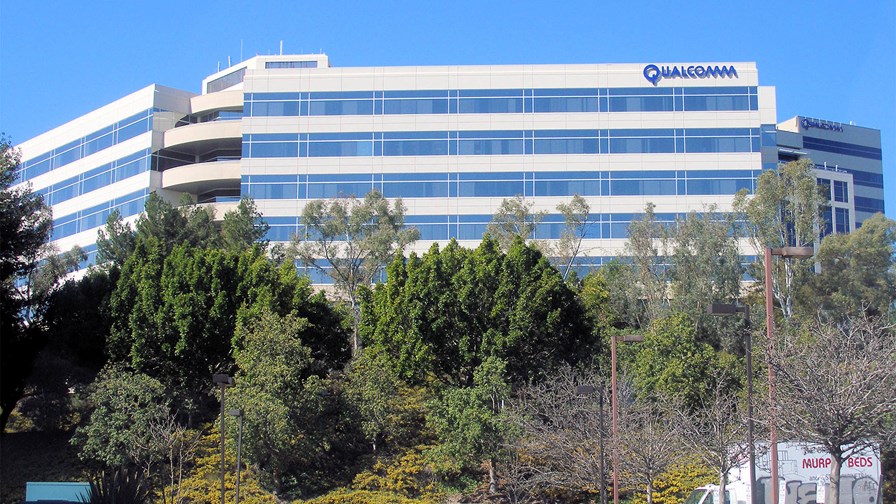 Technology firm Qualcomm yesterday published its Q4 and year-end financials. They made good reading for investors. Full year revenues were up 7 per cent year-on-year at $26.49bn and net income up 16 per cent to $7.97bn. It estimates that its CDMA and OFDMA licensees will have sold up to 1.1bn 3G and 4G devices by the end of 2014. That's a lot of devices, a lot of processors and a lot of royalty payments.
But all is not well in the House of Qualcomm. For a start, its projected performance figures for the coming financial year fell short of what the lusting bankers and analysts expected. But these days, you take it for granted that every single successful company never does quite as well as the "experts" think it should. Whilst that was unwelcome news, there was worse to come.
Qualcomm is facing a fine of over $1bn from China's authorities as a result of an ongoing investigation by the National Development and Reform Commission (NDRC) into alleged anti-competitive practices. That much was known, as it was initiated back in November 2013, but the firm's management had remained tight-lipped about the situation. As it has done about speculation that it is struggling to collect its lucrative royalty payments from certain China-based device manufacturers.
On a call with analysts last night, Qualcomm's president Derek Aberle said: "We're continuing to cooperate with the NDRC. We've continued to meet with them regularly, exchange some ideas for potential ways to resolve it. But we don't have an ability to update in terms of expectations and timing."
That was not news that the markets wanted to hear, and the firm's share price dropped 6 per cent in extended trading.
All about royalties
The record $1bn possible fine is one thing, but with $7.9bn in cash as of last month, it wouldn't be calamitous. What would be far worse would be a collapse of its royalty business in China, and likely inability to contain any changes just to within the country. For example, if Qualcomm has to make serious concessions or provisions to Chinese OEMs, perhaps by reducing its royalty percentage, then you can bet that manufacturers in other countries would want the same terms. Expect a prolonged and potentially damaging legal campaign (not that Qualcomm is a stranger to aggressive legal campaigns around royalties and patents, as those of us around during the nascent 3G standards battles can confirm).
Qualcomm's business is built around developing advanced wireless technology, acquiring patents, and then enforcing their fair use, as well as supplying semiconductor components to device manufacturers (for example, its highly successful Snapdragon range). Other than a brief excursion into handset production in the mid-1990s to promote its CDMA IS-95 technology, which it then sold to Kyocera in 1999, it has let others create the end devices. For 2014, it believes global 3G and 4G device shipments to be 1.3bn units, but that as few as 1.04bn will be reported to it and properly licensed – that leaves 260m devices, or 20 per cent, that are either not reported, or unlicensed, or are in dispute.
"We believe that certain licensees in China currently are not fully complying with their contractual obligations to report their sales of licensed products to us," added Qualcomm in a statement, "and that unlicensed companies may seek to delay execution of new licenses while the investigation is ongoing."
China crisis
Of the reported 1.1bn devices Qualcomm expects by the end of this year, revenues will be approximately $244bn, or around $221 each on average. How much of this Qualcomm gets is not explicitly stated, but we do know that half of its revenues last year came from customers and licensees based in China. But whereas revenues there grew 54 per cent in 2013m that rate slowed to just 7 per cent this year.
The last thing it wants to do is to see its royalty figure start to fall; but given the growth potential of the China market, the rise in device manufacturers there, and the protectionist and interventionist policies of the Chinese government, this could be one battle Qualcomm can't win. It then would be a case of damage limitation to prevent royalty rates being forced down elsewhere.
"China continues to present significant opportunities for us, particularly with the rollout of 3G/4G LTE multimode, but also presents significant challenges, as our business practices continue to be the subject of an investigation by the NDRC," the company said in its earnings statement.
As if this wasn't bad enough, Qualcomm is also facing probes by the European Commission and the US Federal Trade Commission. Yes, all three investigations are technically separate and relate to different aspects of its business, but there is bound to be overlap somewhere down the line.
Qualcomm enjoys a hard-earned and well-earned position at the heart of the mobile device industry, with very few viable competitors (which gets to the heart of the separate investigations). But when you are at the top, there's only one way to go. There will be a great many firms privately hoping that Qualcomm's dominance will start to end, whatever that takes.
Email Newsletters
Sign up to receive TelecomTV's top news and videos, plus exclusive subscriber-only content direct to your inbox.