Apple slapped with lawsuit over unwanted WiFi assistance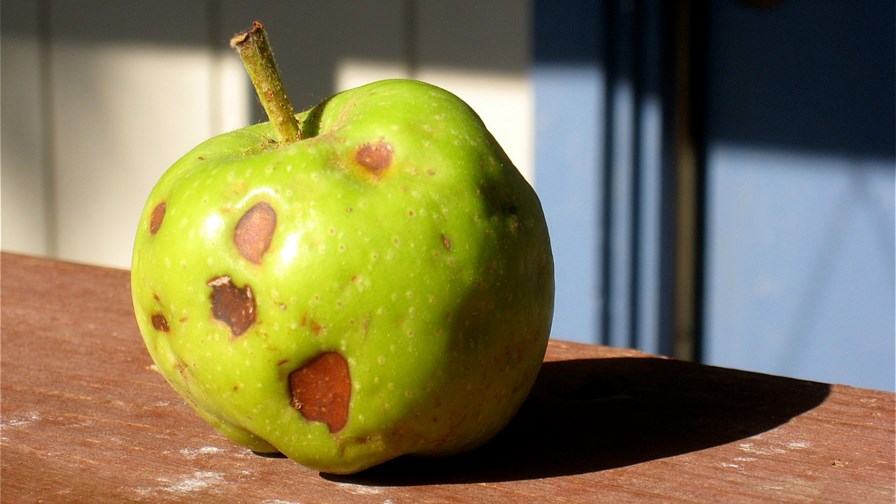 Apple has attracted a lawsuit (yes received one, not filed one) over its "Wi-Fi assist" feature, introduced for iOS 9 in that 'mother knows best' way that Apple is so often criticised for.
The idea was to automatically switch iOS connections to mobile data when WiFi appeared to be struggling. The fact that this helpful deed might not be welcomed by users trying to stay under their mobile data usage caps, seems not to have occurred to the big brains at Apple. So rather in the manner of the old lady battering the boy scout with her walking stick after being forcefully 'assisted' across the street, two iOS users have struck back with a $5 million lawsuit alleging that the feature has caused many users to run up large bills for going over their caps when they believed they were still on WiFi.
The key point is that (allegedly) WiFi Assist arrives as a default feature with lOS 9, so users weren't sure if or when it was active. It just did its thing without any intervention.
Other vendors have installed similar features to WiFi Assist on their phones, but it appears that Apple's mistake wasn't the feature itself, but the fact that it didn't explain the bill shock ramifications if WiFi Assist wasn't used carefully.
The suit alleges that Apple not only didn't explain loudly and obviously enough, but that it still downplays the data overcharges problem even though there has been a major flood of negative publicity about the whole thing.
Whether Apple's default setting for the feature was intended as a cuddle for network operators - who presumably stood to get greater visibility and enhanced monetisation if the feature resulted in greater mobile data consumption by users - is unclear. But it is true that mobile operator executives have been known to bring up the WiFi grab problem. That is, the feature in both Android and IoS which connects to known WiFi when it's available and doesn't hand back, even though the available cell alternative might have improved its performance since the time of the WiFi handover.
I've had this explained to me as a major annoyance for operators who were trying to develop OTT (ie IP) applications that they considered would work best on mobile data. The trouble was that there was no way, at that point, to automatically revert to cell to prove the point. The user would blithely continue to use WiFi without knowing that a better experience was available.
But perhaps with the Apple suit in progress, it's now clearer why the 'WiFi first and don't give back' has long been the default and might be best to stay that way, except perhaps where the operator is offering an unlimited tariff.
Email Newsletters
Sign up to receive TelecomTV's top news and videos, plus exclusive subscriber-only content direct to your inbox.