Apple delivers its expected watch, payments service and brace of iPhones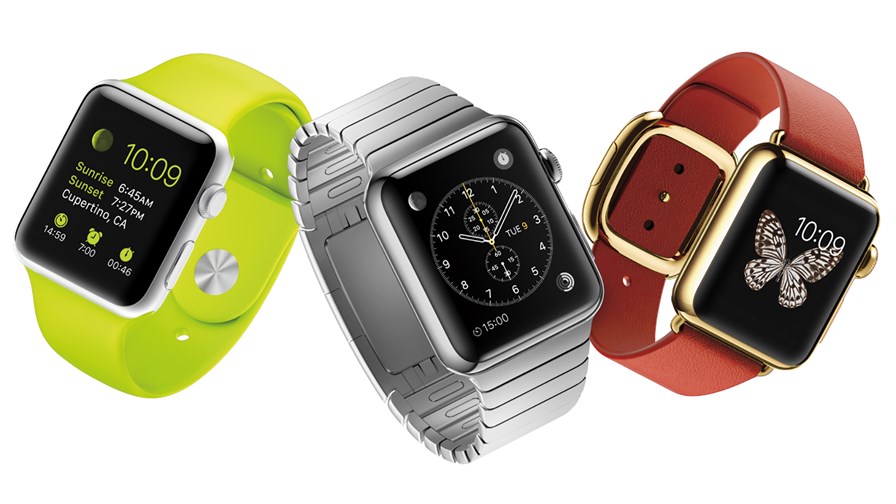 We were expecting a game-changing announcement, something to take the tech world by storm. We were expecting a new device that would have us saying: "ah, so this is what a smart watch should be!" We wanted new iPhones that would revolutionise the global payments industry. We wanted everything. But did Apple deliver?
First though, the event itself. Oh Apple, you have so much too learn about live event streaming. For a start, expect a huge demand, so allocate resources accordingly. And don't blame the ISPs; you created the demand, you deliver it, otherwise it reflects badly on the Apple brand.
For the minutes before Apple CEO Tim Cook walked on stage, all was looking good with Apple's global live streaming, then bars and tone followed by a music-less black screen. It takes 10 minutes for us to get a picture, and even then there is an annoying Chinese real-time translation over the proceedings. Then the frozen screen returns. And then the Chinese lady again. This is good stuff. And finally we get a brief glimpse of the back of an iPhone before freezing for good.
Unacceptable technical difficulties aside, Apple's much-hyped event at the Flint Center in Cupertino (where the first iMac was launched) was not so much a press event (they were apparently corralled into the rear of the auditorium) but a slickly stage-managed performance piece. Or at least we think it was, as those of us outside the venue were storming Twitter with complaints about the lack of video and audio. Still, a major press event delivered in bite-sized chunks of information from live bloggers and Apple itself in absolute silence was rather refreshing – no marketing speak to endure.
New iPhones
Apple introduced two new smartphones, the iPhone 6 and iPhone 6 Plus, with 4.7-inch and 5.5-inch displays respectively. Both have Retina HD displays with sRGB colour range. The iPhone 6 is 6.9mm thick and its screen has one million pixels, a resolution of 1334 by 750 with density of 326 ppi. The iPhone 6 Plus is 7.1mm thick and its screen has two million pixels, a resolution of 1920 by 1080 with 401 ppi (i.e. Full HD resolution). Both are powered by Apple's own 64-bit A8 processor.
However, the question of exactly "why" there are two distinct sizes went unanswered. Strange.
Apple promises faster LTE, with download speeds of 150Mbit/s on participating networks, supporting over 200 LTE operators globally, including all three in China (explains the Chinese lady's unsolicited voice-over, I guess…), and apparently more frequency bands (20) than any other smartphone. It also supports VoLTE, wi-fi calling and 802.11ac.
There's also an 8MP iSight camera with a f/2.2 aperture and image stabilisation (digital for the 6, optical for the 6 Plus). A new Apple-designed video encoder helps improve video, with recording and playback at 1080p 30fps and 60fps, and improved slow-motion at either 120fps or 240fps. It also takes advantage of the image stabilisation features.
Both models launch September 19 in the US and 8 other countries. There are 3 storage sizes: 16GB, 64GB and 128GB. Prices start at $199 for the iPhone 6 with two-year contract and $299 for the iPhone 6 Plus. The new iPhone range now starts at the free-with-contract 8GB iPhone 5c, and the iPhone 5s from $99. Gone is my beloved 4s…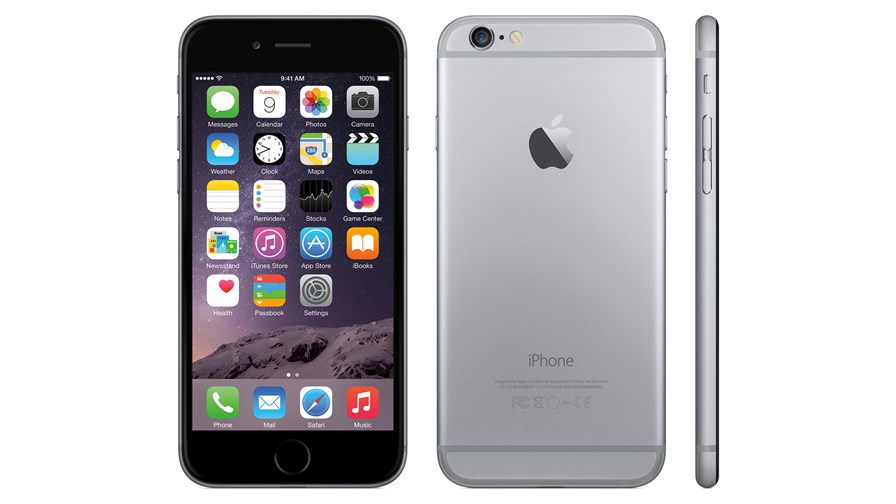 Mobile Payments
"Our intention is to replace this," said Cook, gesturing towards an image of a bulging recession-free wallet, adding that the entire card-based payment process is based on technology invented more than 50 years ago.
And so Cook introduces us to Apple Pay. Hold your iPhone up to a POS terminal with your thumb on the fingerprint reader and hey presto, payment made. Simpler than a card swipe? No. More secure? We hope so. It's based on NFC (finally!) with a secure element.
No card details are stored on the iPhone, or on Apple's servers, and each transaction is authorised with a one-time unique number. Cashiers don't have access to your name, card number or security code. And if you lose your iPhone, you can cancel your cards on that device via Apple's Find My Phone feature.
Apple Pay is launching first in the US from October, working with Visa, MasterCard and American Express, and works with banks that account for 83 per cent of US credit card volumes. It says that there are more than 220,000 compatible merchant locations in the US. Other countries are expected to be announced later.
One More Thing
Oh yes, did we mention the smartwatch? As expected, Apple entered the wearable market with… the Apple Watch. At the same time, it also entered the luxury goods sector.
The device has a rectangular face and comes in a number of different finishes from plastic to gold, and six swappable straps. There's also a separate smaller watch for smaller wrists. "The most personal device we've ever created," said Cook. But the biggest surprise is the user interface – lots of small circles. Yes, circles. Gone are the square icons from iOS, in favour of a new set of tiny circles. Bizarre, but very 'Apple'.
The watch is control via the side dial, or 'Digital Crown' to give it its proper name – it looks rather like the winder and hand setter on conventional watches. With the Digital Crown, you can scroll, zoom and navigate without covering the display with your hand. Rather reminiscent of the iPod's click wheel.
The front features a flexible Retina display made from durable sapphire glass. Four rear sensors detect pulse rate, and there's a magnetic contact for an inductive charging cable.
There are three different collections: standard, sport and 18k gold. It has Siri voice control built in to the device, supports Apple Pay, but still requires an iPhone (5th generation upwards) to work. Prices start at $349 and will be available early next year.
Those are all the details we have for now, hopefully more will be released after the launch event.
Oh, and "one more thing" from TelecomTV and the rest of the world's tech media: please Apple, sort out your streaming. It never did come back online.
Email Newsletters
Sign up to receive TelecomTV's top news and videos, plus exclusive subscriber-only content direct to your inbox.