Amazon holds fire sale for its underwhelming Fire phone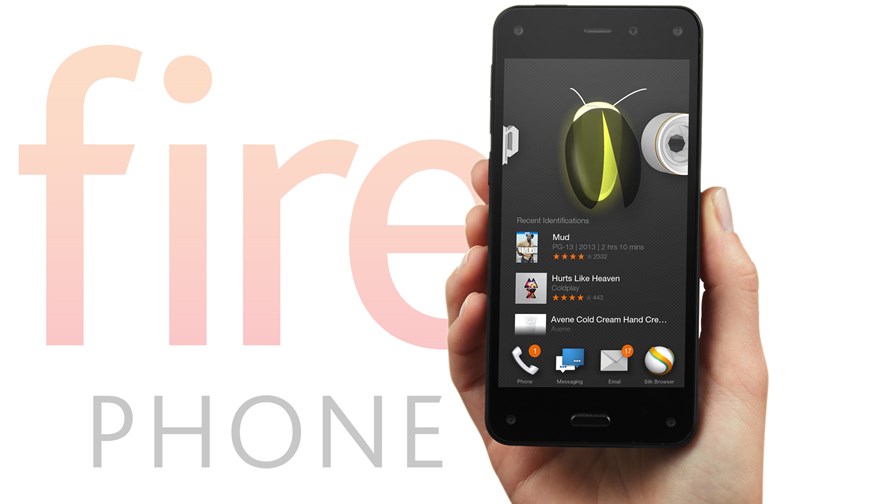 Expectations were high when Amazon announced that it would follow up the release of its own-brand tablet with a smartphone. There were so many creative possibilities to tie in with its ecommerce and entertainment services, and so many innovative pricing schemes to run with. But alas, Amazon decided to play it safe.
The Fire Phone isn't bad, but it's not great either – certainly not an order of magnitude better than the vast range of other smartphones available in the market. Also, being built around a forked version of Android, the app choice was rather restricted. Yet it did introduce the rather interesting Firefly discovery feature and the rather gimmicky 'dynamic perspective'.
However, the biggest disappointment was the price. There was much speculation that Amazon would disrupt the market by giving it away for free, and instead rely on the ecommerce links to build revenue. But the basic 32GB version (there's also a 64GB model) was launched in the US in July for $199 plus a two-year contract. It was also available exclusively only on AT&T's network.
Given these restrictions, it's perhaps no wonder that sales were thought to be disappointing. Whilst Amazon does not release actual numbers, there have been many attempts to calculate real sales. The Guardian's Charles Arthur looked at data from comScore and Chitika and calculated that sales were no more than 35,000 after the first 20 days.
Slash and burn
And so, three months later, and on the eve of Apple's over-hyped mega announcement, Amazon has made a couple of changes. First, it has extended availability – not within the US, but overseas. Germany (Deutsche Telekom) and the UK (Telefonica O2) will be the first two networks to receive the Fire phone and they are already taking pre-orders for October delivery.
More significantly, Amazon has slashed the price of the device. The 32GB model will now cost just 99 cents, but still with a two-year AT&T contract. In Germany it will cost €1 and in the UK it will be free, but in both instances two-year contracts also apply. If you want it off contract and SIM free, it will cost $449, which again is a $200 drop on the original price. All phones also come with a free year of Amazon Prime membership, worth $99.
That's more like it. In fact, Amazon should have had the foresight to sell at this pricing point from the start. It should lead to an increase in sales, given that you are getting a pretty respectable hardware spec for free – 4.7-inch 720 HD screen, 2.2GHz quad-core Snapdragon 800 processor, 13MP camera and so on. But the exclusive operator deals will still prevent barriers to wider adoption. AT&T isn't cheap either, with its lowest contract costing $60 a month.
Then there's the timing. Three months ago a free Fire Phone would have been a big deal, but time moves fast in the mobile device sector and we are about to see a new high-end iPhone released – which usually means one of the older models (4s perhaps?) gets repackaged as an "entry level" iOS device. And if it's a good SIM-free device you are after, then even with the price cut it is still $50 more expensive than Google's Nexus 5.
And it's not like you can ask a friend what the Fire Phone is like to use, as if the predictions of the low sales are true, you'll be incredibly lucky to know someone who has bought one. Mass market mobile is a tough sector in which to compete (who remembers the HTC First, the so-called Facebook Phone, which went from $99 to 99-cents within a month?). Amazon has the scale, but so far it is displaying an alarming lack of understanding.
Email Newsletters
Sign up to receive TelecomTV's top news and videos, plus exclusive subscriber-only content direct to your inbox.