Medical messaging: Siilo might be just what the doctor ordered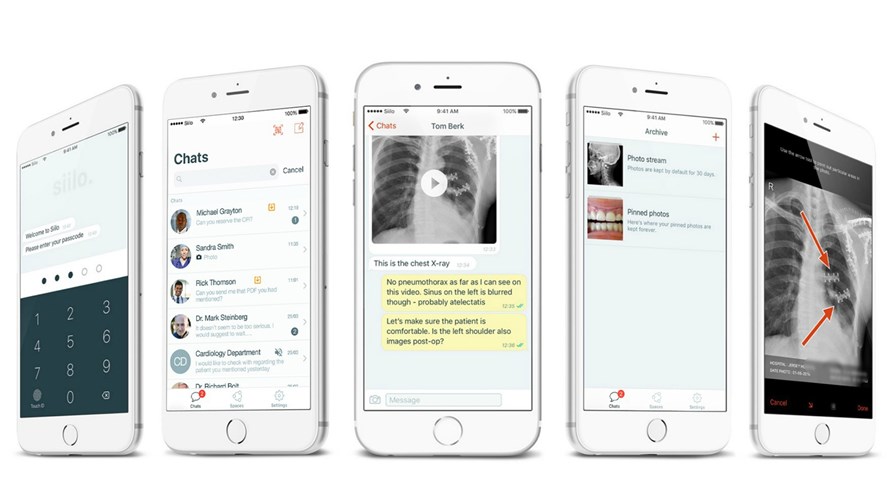 It's a WhatsApp-alike with extra features for health professionals
Confidentiality and privacy are assured and its free to the end user
WhatsNot to like?
"The medical profession has so far been relatively under-served with comms technologies," says Arvind Rao, co-founder of medical messaging outfit, Siilo, "and that's strange because you'd think the basis of performing good healthcare is surely communication - with patients and with colleagues."
So one of Arvind's co-founders, Joost Bruggeman, came up with the idea of doing a messaging app for health professionals after first seeing that doctors were talking to each other using WhatsApp, even though it wasn't optimal for them in terms of security and confidentiality.
In 2015 they launched Siilo and by March 2016 they had a 'minimal' product to put out (it was free) and they kept on developing and digesting as much feedback on Siilo as they could get.
"People have this idea that messaging is a simple solution - just sending messages from A to B," says Arvind.
"It's not. We had the notion that what we were actually doing was laying down an infrastructure for people to find their own collaboration solutions and using these to overcome the silos within the medical setting. By connecting everybody we see ourselves as the digital connective tissue in healthcare."
I'm not sure that's a phrase that conjures up a particularly pleasant image but then I'm not a doctor. And that's Arvind's point. By having a proper doctor on the team (Joost Bruggeman, M.D., also now the CEO) Siilo is more likely to develop in the right direction; include really useful features, while at the same time taking care of security and confidentiality.
I mentioned the great debacle of the UK's computerization project for the NHS - a decade or so in the making, billions spent and the entire effort utterly wasted as it disappeared up its own incision.
Arvind, who has a background in start-up projects, thinks lessons have been learnt. Most of the new thinking involves going bottom up rather than top down, he says.
"The fallacy is that people think you can design everything beforehand and anticipate all the details and issues in advance. After all, we all want to create one big solution that everyone can use. But that won't cut it. You need to get something working that the user will embrace and the IT depart would approve; then get feedback and iterate. You don't know where the design will go, but you have to let it go there."
So how is it all going? Is it there yet?
"We have implemented end to end encryption; we have a lean structure but we are iterating every three or four weeks, and our feedback is that we are the best in class. We already see chat-groups of 200 or 300 doctors sharing information anonymously to help each other in real time, our major competitor is, wouldn't you know it, WhatsApp.
The Siilo app now has 100,000 users and more than 7 million messages are currently being exchanged every month by more than 6,000+ clinical chat groups.
It's not just chat and messages. Pictures can be exchanged too with faces blurred via a special confidentiality tool (see graphic above).
What's the business model?
"We want it to be free and as frictionless as possible for the individual user, so that will continue," says Arvind.
To monetize Siilo, it will operate under a sort of freemium mechanism. Hospitals will be offered a set of additional tools for management and for integrating Siilo with their own IT systems. That will come with a paid for license which will allow the hospital management to use it as an internal communications tool - to broadcast announcements, distribute documents and so on.
Email Newsletters
Stay up to date with the latest industry developments: sign up to receive TelecomTV's top news and videos plus exclusive subscriber-only content direct to your inbox – including our daily news briefing and weekly wrap.