Traditional telcos have to become Cloud Carriers to compete with 'webscale' says report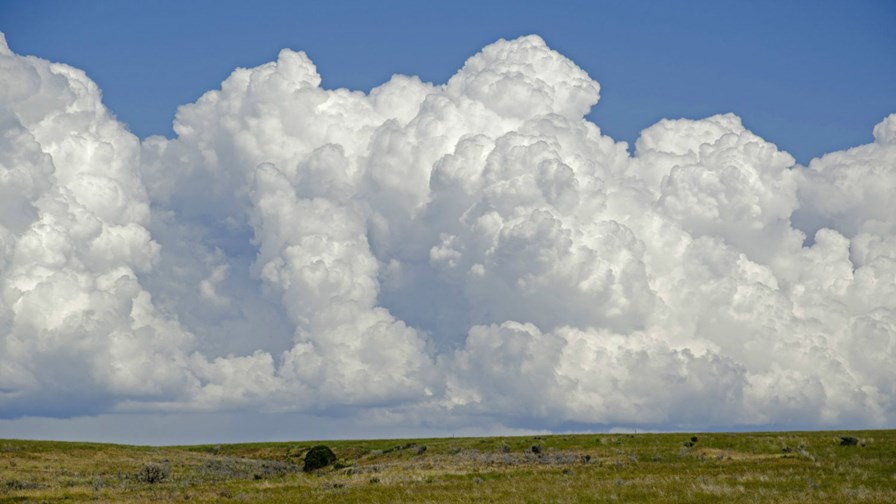 Here in Europe, the more go-ahead operators are taking sensible cognisance of the of the likes of IoT, M2M, SDN and NFV and are devising strategies to cope with the ever-increasing pressures on mobile networks that has come about as a direct result of the data explosion. They are also looking to the experiences and problems surmounted by their peers in the Cloud space to help them in their responses to the new challenges they face.
"Reshaping the Future with NFV and SDN", A new report from Arthur D. Little and Bell Labs Consulting, (the research unit Alcatel-Lucent), concludes that operators will need to become what it calls "Cloud Carriers" if they are to take the fullest advantage of the opportunities now being presented to them.
In essence the report provides a sort of "to do" list for operators as they respond to technologies such as SDN and NFV and deploy them in their networks.
The report recommends that carriers should move "early and purposefully" to reposition themselves for the new age, redefining themselves technologically, organisationally and also in terms of their relationships and interactions with their customers.
It makes the point that virtualisation technologies will enable as yet unknown arrivistes to set-up stall in a marketplace currently dominated by old school operators and begin to take larger and larger bites out of the market share the established telcos have taken for granted for so long.
The argument is that as it is no longer necessary to own a network to be able to deliver services, large enterprises such as big retailers, financial institutions and media companies could, quite quickly and easily, muscle-in to the mass telecoms market. The new report advises established telcos to observe and analyse the ways the upstarts work and then devise strategies to counter them and develop network functionalities to provide higher-value products and services segments. The report gives as examples of the new fields in which to play as the fast-growing €18 IT security sector, the €17 billion cloud services market and nascent "non-access-based wholesale businesses."
The report also says that traditional telcos should "co-create the future with lead customers and partners." It turns out that notion is little more than a retread of the old idea that as networks become more and more programmable telcos will have to work ever more closely with manufacturers, vendors and other entities such as regulators and government agencies to ensure new networks will permit "on-demand" connectivity and that they will interoperate with new computing and multiple operator networks.
The paper also urges operators to "streamline, converge, virtualize and automate". The idea here is that for the past twenty years and more IP modernisation of carrier networks, whilst acknowledged as being necessary "eventually', has been either prevented or severely curtailed by the need to accommodate legacy functions and the plethora of non-interoperable management systems. Hence the emphasis on consolidation as a necessary precursor to complete network transformation.
A partner at Arthur D. Little, Jesus Portal (and how's that for an apposite monicker for the Internet age?) commented, "The time is now for Europe's telecommunications industry to bring networking into the cloud era, it will not be trivial to execute programmability and automation at the scale required for success, but the prize is significant."
Cassidy Shield, a managing partner at Bell Labs Consulting added, "Moving to the new 'cloud network' is no longer a question of 'if' for service providers. The real questions are 'how and when?'. The answers and strategies can be very different based on the technology structure and business model for each operator but there is no doubt the planning needs to start now."
One suggestion is that telcos might emulate the airlines and join together in simulacra of the alliances that are now commonplace in the airlines industry, and form global networks to compete effectively against the new "webscale" services providers.
The Arthur D. Little and Bell Labs Consulting study is based on interviews with telcos operating in 35 European countries.
Email Newsletters
Sign up to receive TelecomTV's top news and videos, plus exclusive subscriber-only content direct to your inbox.