Nokia moves away from "connections" toward "services" with new Cloud design centre and XaaS portfolio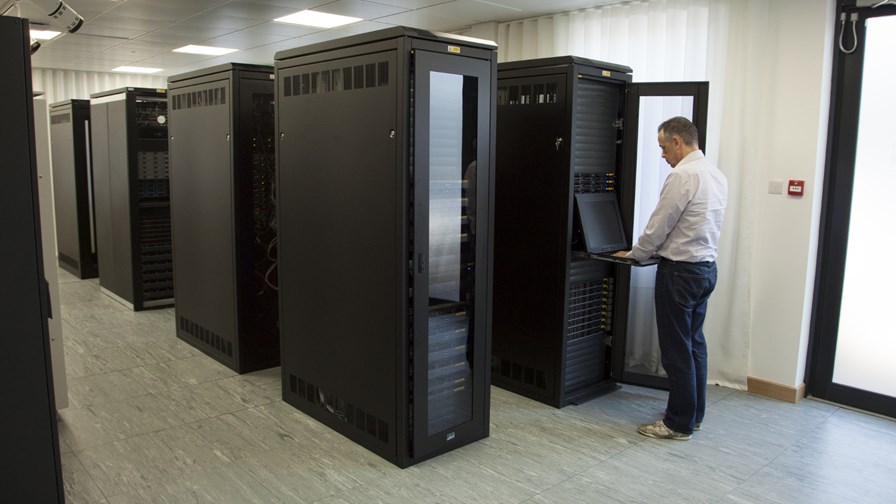 Nokia launches XaaS "as a service" portfolio for operators and enterprises
Controller, optimisation, "SmartData" and Access Management offered as a service
Dedicated global Cloud Design Centre opens in the UK
Initial focus on existing telco customers
In the space of less than a week, Nokia has commenced its strategic shift towards approaching communications as less of a connections business and more a services business. Expect this to be reinforced when the company announces its formal new strategy plan in Barcelona this November. The future, it seems, is all about service creation and orchestration.
This morning Nokia announced the launch of its "everything as a service" (XaaS) portfolio for operators and enterprises. The XaaS portfolio will leverage Nokia's AirFrame Data Centre technology, which it says is the industry's first telco-grade use of the Open Compute Project – designed to rapidly meet the hyperscale data demands of enterprises. Nokia will also host the platform at in-country facilities, in line with local regulatory requirements.
"With the number of connected applications growing rapidly, XaaS models are vital to quickly bring expertise to a wide range of businesses," said Igor Leprince, head of Global Services at Nokia. "The XaaS portfolio will allow operators and enterprises to tap our global scale and experience and capitalise on operational efficiencies while rapidly meeting subscriber demands with the quality they expect in today's connected world."
With Nokia hosting the technologies and delivering them "as a service" on a multi-tenancy basis using its AVA platform, it believes customers will be able to reduce overall installation, integration and ownership costs by up to 40 per cent. The AVA platform provides a single unified platform to continuously collect and store large amounts of data, while providing open APIs for analytics. Operators will have access to task automation and analytics software, providing them with the flexibility to select the applications that meet their exact needs.
Nokia will be offering optimisation as a service, WiFi controller as a service and "SmartData" as a service. The latter aims to close the gap between network conditions and the subscriber experience, allowing customers to make decisions on how to enhance quality and the subscriber perception. It will also offer "5520 Access Management System" as a service in support of its DSL and fiber-based fixed broadband access products.
Designing Cloud Services
On Friday, TelecomTV met with the cloud services team in London to discuss the opening of its new dedicated global Cloud Design Centre in the UK and the implications for the company's service provider customers. Nokia wants to simplify the design, delivery and management of operators' multi-vendor cloud networks, hence the new Cloud Design Centre and the extension of its "cloud wise services" expertise. These services include care software validation and testing, cloud monitoring and cloud transformation consulting.
"The level of complexity in an operator's network is increasing as new technology, services and software are introduced," said Deepak Harie, Head of Systems Integration Services at Nokia, said: "We are investing in IT, cloud and data center capabilities to address the challenges for operators as they deploy and manage their cloud networks and to prepare them for the evolution to IoT and 5G."
For the immediate term, Nokia is focusing on who it knows best – telcos. As Igor Leprince told us on Friday, "the priority is our own customers". However, he added that, "we have almost a billion euros of revenue outside of telco revenues; it's only just over five per cent or so of Nokia's total revenue, but it's a base." The majority of this base (around 75 per cent) derives from Nokia's acquisition of Alcatel-Lucent, and Nokia is still working on the full integration of this business (more news in November at its Capital Markets Day, when it will reveal its new corporate strategy).
That said, it's not just about "telco cloud" – some of Nokia's telco customers are requesting that it looks further afield towards the enterprise, especially in the area of managed services. However, Nokia said that it will partner for this market, which is why it already has a business group established with Accenture. After all, for very large enterprises that spend tens of millions in capex, some of that is highly relevant to the likes of Nokia, and worth the trouble of pursuing.
"Our services are designed to scale to support enterprises," explained Deepak Harie. "We are developing these with partners in a more 'industrial' way; tightly integrated with partners, using APIs, but also to allow us to scale up fast."
As for which vertical sectors Nokia will be targeting, we will have to wait until November. However, Leprince indicated that fewer would be better. "We could go into five, six or seven areas, but it could be very destructive," he told us. "So it will likely be just three or four." Best guesses so far are healthcare, public sector (including safety) and industry automation.
Email Newsletters
Stay up to date with the latest industry developments: sign up to receive TelecomTV's top news and videos plus exclusive subscriber-only content direct to your inbox – including our daily news briefing and weekly wrap.