Microsoft CEO explains the push into mobile and the cloud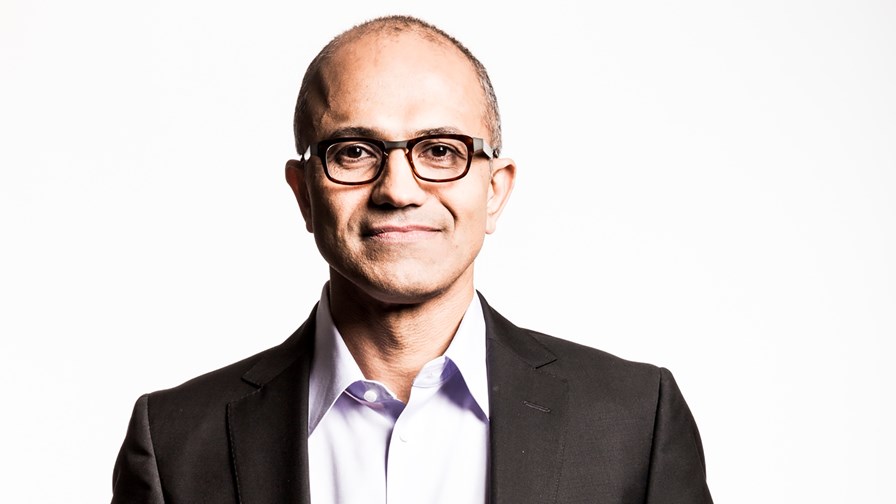 Microsoft yesterday reported third quarter earnings that showed revenues fairly static year-on-year at $20.4 billion, with operating income down 8 per cent at $7.0 billion. 'Devices and Consumer' revenue grew 12 per cent from Q3 last year to reach $8.30 billion in Q3 2014, and 'Commercial' revenue grew 7 per cent over the same period to $12.23 billion. The financial 'Corporate and Other' undid all the good work though, which is why revenue overall was flat.
The company reported that Office 365 Home now has 4.4 million subscribers, adding about 1 million subscribers during the last quarter, and Office 365 revenue in the commercial sector doubled in the period. Office 365 now has an annual revenue run rate of $2.5 billion dollars, and revenue for its Azure cloud platform grew over 150 per cent.
Cost of revenue increased 24 per cent, primarily due to increased Xbox and Surface volumes, and higher data centre expenses as the company's online services continue to grow.
"Our industry does not respect tradition, it only respects innovation," said Satya Nadella, Microsoft CEO, during his first quarterly investor conference call yesterday. "When I think about our industry over the next 5 to 10 years, I see a world where computing is more ubiquitous and all experiences are powered by ambient intelligence. Silicon, hardware systems and software will co-evolve together and give birth to a variety of new form factors."
He added: "Nearly everything we do will become more digitized – our interactions with other people, with machines and between machines. This is the mobile-first, cloud-first world."
Mobile or mobility?
In fact, a mobile-first and cloud-first approach is so important that he repeated it three times during his brief opening remarks. Microsoft is certainly in the game with cloud, but has a lot of work to do with mobile. Later today, its deal to acquire Nokia's mobile business finally concludes, and all Nadella would say on the subject was that its employees would "enhance our device capabilities".
Interestingly, despite the carefully phrased marketing slogan, Nadella decided that some clarity on the term 'mobile' was required. During a Q&A session he explained: "When we say mobile first, what we mean is mobility first – not about any one form factor that may have some share position today. As we look to the future what are the set of experiences across devices, some ours, some not ours, that we can power through experiences that we can create uniquely."
But it was cloud that Nadella chose to focus on during the call. He reported that Microsoft's commercial cloud business more than doubled year-over-year, with Office 365 and Azure both performing well.
"We will continue to invest in our cloud capabilities including Office 365 and Azure in the fast-growing SaaS and cloud platform markets," he added. "We are committed to ensuring that our cloud services are available across all device platforms that people use. We are delivering a cloud for everyone on every device."
Nadella closed his first investor conference call by giving a glimpse into future goals: "To thrive in this world, we will continue to zero in on the things customers really value and Microsoft can uniquely deliver. We want to build products that people love to use, and as a result you will see us increasingly focus on usage as a leading driver of long-term success."
Email Newsletters
Sign up to receive TelecomTV's top news and videos, plus exclusive subscriber-only content direct to your inbox.