HP tops the list of cloud IT infrastructure vendors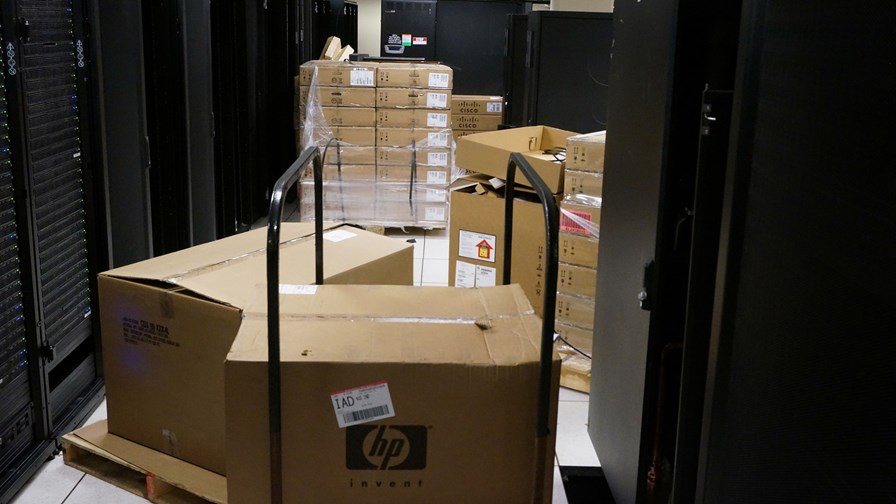 Infrastructure products for cloud IT reached $6.9bn in 2Q15
Private cloud grew by 19.5% to $2.8 billion
Public cloud grew by 30.4% to $4.1 billion
HP, Dell and Cisco are the three leading vendors with a combined 37% market share
According to research firm IDC, vendor revenue from sales of infrastructure products for cloud IT, including both public and private cloud, increased by 25.7 per cent year-on-year to $6.9 billion in the second quarter of this year. By infrastructure, IDC refers to servers, storages and Ethernet switch equipment.
Revenue from infrastructure sales to private cloud grew by 19.5 per cent to $2.8 billion, and to public cloud by 30.4 per cent to $4.1 billion. In comparison, revenue in the traditional (non-cloud) IT infrastructure segment decreased by 3.5 per cent in the period year-on-year.
"Cloud IT deployments continue to drive overall IT infrastructure growth, as customers modernise their workload portfolios onto a broad array of hybrid deployment scenarios," said Kuba Stolarski, research director for servers and hyperscale infrastructure at IDC. "As cloud service providers continue to expand their data centre footprints to meet growing cloud services demand, customers increasingly rely on a variety of 'as-a-service' offerings and traditional hosting to help meet the performance, manageability, time to deployment, and TCO requirements of their organisations."
At the regional level, vendor revenues from cloud IT infrastructure sales grew fastest in Japan at 64.8 per cent year-on-year, Asia/Pacific at 49.9 per cent, Canada at 40.0 per cent, and USA at 23.5 per cent. Central and Eastern Europe declined at 18.0 per cent in the period, which IDC puts down to "political and economic turmoil".
"Both private and public clouds will continue to see growing demand from customers who look to optimize their workload deployments based on their own uniquely varied requirements," added Stolarski.
In terms of vendors, HP tops the list with $1.126 billion of cloud infrastructure revenues in Q2 for a 16.3 per cent market share and 31 per cent annual growth. Dell is in second place with a 11.1 per cent market share, with Cisco third with 9.5 per cent market share.
Email Newsletters
Sign up to receive TelecomTV's top news and videos, plus exclusive subscriber-only content direct to your inbox.