CSPs beware: Amazon ramps up its cloud networking capabilities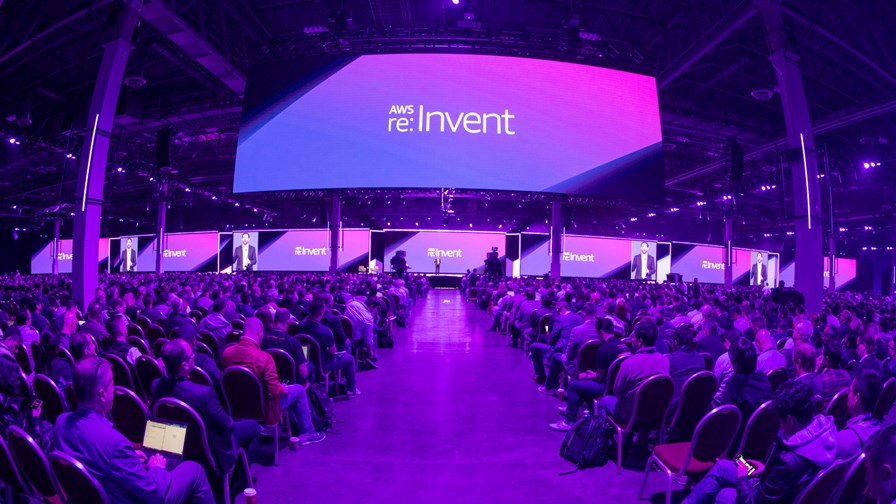 Raft of clouds innovations announced at AWS re:invent
AWS launches its Global Accelerator service
IIoT services to ingest data from edge devices and build rich apps
Do CSPs face death by a thousand cuts?
If further evidence was needed that the true innovation in networking is being driven by the hyperscale cloud companies, then Amazon has yet again proved the point with a number of enhancements to its AWS cloud services. On the one hand, this is great news for CSPs who are increasingly turning to the hyperscale companies for internal process support, as well as offering public cloud services as part of their mix. However, on the other hand it must be further cause for alarm to those CSPs looking to expand their offerings into the enterprise and major vertical space.
Tucked away in the announcement about three new instance offerings for its Amazon Elastic Compute Cloud (EC2) – which in their own right are significant in terms of distributed machine learning and high performance computing applications – was news of a new Internet-bypass service for customers with global operations. The AWS Global Accelerator aims to improve the availability and performance of applications and makes it simple to route traffic from users to endpoints running in multiple AWS regions. It uses AWS's "vast, highly available and congestion-free global network backbone and edge locations" (are the CSP alarm bells sounding yet?) to direct internet traffic from users to the application endpoints. Thanks to Amazon having a complete view of its network, "clients are directed to the right application endpoint based on their geographic location, application health, and customer-configurable routing policies."
By allocating a set of static Anycast IP addresses that are unique per application and do not change, it removes the need to update clients as applications scale (typically done today via a Domain Name Service, which increases the time it takes for these clients to discover the new endpoints). These application endpoints are continuously monitored and the AWS Global Accelerator only directs clients to healthy endpoints without any need to change client configuration. It means customers can respond to application failures or configuration updates in a matter of seconds, to ensure maximum uptime and lowest latency for their own users.
For some time now we've been flagging the issue about public versus private cloud here on TelecomTV. If you're going to invest in a private cloud and get CIO/CFO buy-in, it absolutely must be better than what a public cloud can offer. But faced with the incredible pace of innovation coming from the likes of AWS and Google, which all the time is lower costs and improving performance, that's becoming an incredibly tough ask. As for the hybrid approach, whilst this may be okay for the short-term, it's not a particularly viable cost-effective option in the long term. For an analogy, take a look at the tough decision Mary Barra, CEO of GM, has just made – hybrid vehicles are being sidelined because a move to pure electric and autonomous makes far more business sense.
AWS for the Industrial IoT
AWS also announced four new services and capabilities that make it easier to ingest data from edge devices and build rich IoT applications, particularly Industrial IoT. As Amazon says, industrial companies want to be able to utilise their device data to drive faster and better-informed decisions, but much of this data cannot be easily collected, processed, or monitored. Extracting data from thousands of sensors across different locations is time consuming and expensive and device data is often stored on-site in specialised servers.
IoT SiteWise is a new managed service that collects, structures, and searches IoT data from industrial facility devices and uses it to analyze equipment and process performance data;
AWS IoT Events is a managed IoT service that makes it easy to detect and respond to changes indicated by IoT sensors and applications and automatically trigger actions or alerts.
AWS IoT Things Graph is a service to build IoT applications with little or no code by connecting different devices and cloud services through a visual drag-and-drop interface.
AWS IoT Greengrass Connectors gives developers the ability to connect third-party applications in order to add more features without writing code.
"Customers tell us they want to spend less time on the undifferentiated heavy lifting of getting different devices and services to work together and more time innovating on full-featured IoT applications," said Dirk Didascalou, VP of IoT at AWS. "We are giving customers tools that remove the cost and complexity of building applications at the edge with rich data sources to drive better business decision-making."
Meanwhile, Amazon is more than happy to work with CSPs, showing no signs of it wanting to totally steal their business. It's portfolio of specialised databases is gaining more traction with CSPs, looking to migrate from legacy Oracle and Microsoft products. But as AWS expands it continues to chip away at business areas that were once the sole preserve of CSPs. Death by a thousand cuts? CSPs need to up their game if they are to avoid this nightmare scenario.
Email Newsletters
Sign up to receive TelecomTV's top news and videos, plus exclusive subscriber-only content direct to your inbox.