Cisco signs up BT and Deutsche Telekom to its Intercloud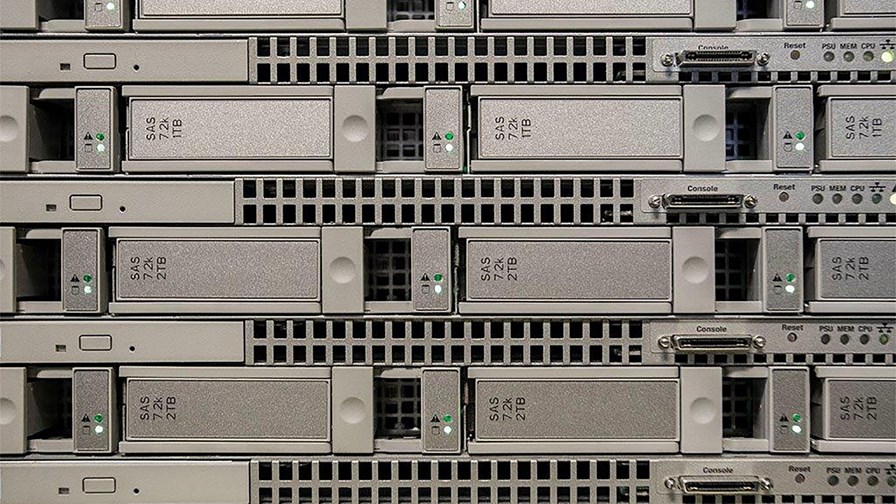 Cisco has announced that more than 30 companies have added their support to its 'intercloud' project, to develop a global network of interconnected clouds. Deutsche Telekom, BT, NTT Datacoms and Equinix are among the new partners, who together will expand the reach of the intercloud by 250 additional data centres in 50 countries.
Deutsche Telekom will deploy intercloud nodes within its T-Systems data centres in Germany, to help deliver sovereign and secure IaaS solutions. The telco has recently invested in secure cloud data services and opened the largest data centre in Germany. "We will be able to deliver simple and cost-effective clouds and true hybrid services to our customers throughout Europe, in compliance with our strict data protection regulations in Germany," said Reinhard Clemens, CEO of T-Systems. "We will help Cisco implement its cloud strategy in Germany and the rest of Europe."
BT will use the intercloud to develop hybrid cloud services that connect with the Cisco Cloud and with the cloud and managed service offerings of its intercloud providers. The BT Cloud Compute infrastructure, with a global data centre footprint spanning 20 countries on five continents, will become fully integrated with intercloud.
"Our customers … are governed by local compliance rules and their data needs to remain highly secure. This requires hybrid cloud environments, combining public and private assets, and the ability to accommodate a wide variety of vendors and service providers," said Ashish Gupta, president of Portfolio, Service Design and BT Advise, BT Global Services. "It allows us to better help CIOs orchestrate their cloud resources with a focus on seamless workload control and portability."
Cisco's first intercloud partner back in March was Australian operator Telstra. Cisco is building a new cloud infrastructure for Telstra, and the telco is now using the firm's evolved services platform.
"Our customers will now have the choice of cloud infrastructure from global leaders, allowing them to select the cloud service to meet their requirements and scale network and cloud resources to deliver service agility, security and performance," explained Erez Yarkoni, Executive Director of Cloud for Telstra. "This world first partnership sees us move from being a provider of enterprise-grade cloud infrastructure and market-leading cloud solutions, to adding more value to our customers by helping them design the best cloud environment to suit their business."
Defining the intercloud
So what exactly is the 'intercloud'? Basically, it's an internet of clouds, and an attempt to prevent cloud-computing infrastructures from evolving separately into proprietary silos by making it easier to move data between clouds.
We are already seeing these silos emerge at all levels of cloud usage. You pick your cloud provider, for whatever service you are seeking, and then find that it's easy, more convenient and cheaper to stick with that supplier. Good luck trying to make sense of data and services that are spread across multiple providers. After all, these cloud providers are commercial businesses, all vying for your attention and money, why would they even want to make it easy for you to switch?
And so we have separate cloud infrastructures being created, often replicating the functions of multiple other clouds. In this scenario, interoperability would be a welcome option for customers.
Earlier this year, Cisco decided that this problem was one worth tackling. It pledged $1bn of investment over the next two years for its intercloud plan, which would make it easier to treat different clouds as a single, unified whole.
"Simplifying the creation of hybrid cloud environments is … top of mind with our customers," said Rob Lloyd, president of Cisco development and sales. "Our Intercloud Fabric already enables CIOs to move data and applications between public or private clouds easily and securely."
But no matter what Cisco does, it will still require the buy-in of cloud providers to make it work, and we return to the question of "why would they?" Why would they participate and make it easy for their customers to leave (although conversely, it would also make it easy for them to attract new ones)?
Until the industry accepts the notion of complete interoperability, the intercloud will likely be limited to hybrid cloud deployments, where businesses and organisations want to move workloads between private and public clouds.
"The ubiquitous rollout of the Intercloud is probably some years away from us," said Dr George Thiruvathuka, Professor of Computer Science at Loyola University Chicago. "Maybe by 2017 to 2020 we might start to see some serious unification of these services. It will depend on the global rollout of the cloud, which also depends heavily on ubiquitous, reliable networking everywhere."
Cisco also announced that its evolved services platform (ESP) now enables cloud providers to deliver two new virtualised and automated managed business services: Security and Cloud VPN. The global managed services market is expected to grow to $62bn dollars by 2019.
Email Newsletters
Sign up to receive TelecomTV's top news and videos, plus exclusive subscriber-only content direct to your inbox.