AT&T and Amazon Web Services tie the knot on business cloud, IoT and security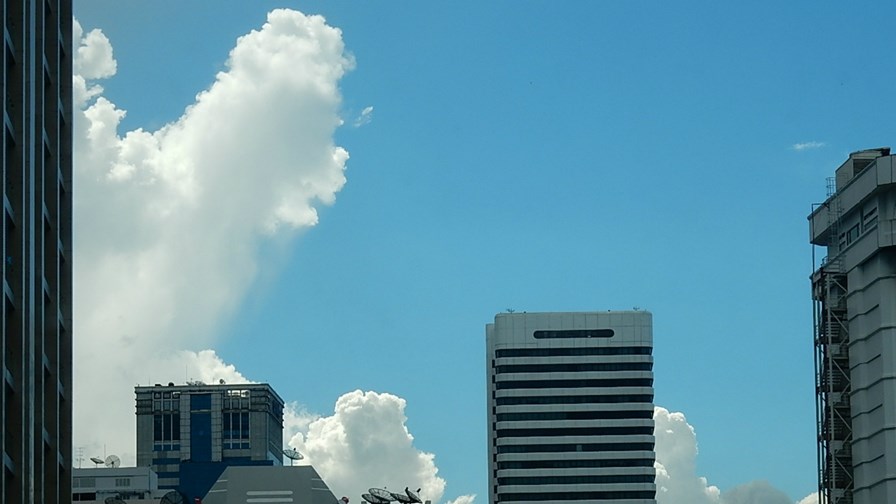 AWS and AT&T to work together
Will initally focus on business cloud, IoT and security
Not too long ago so-called 'Web Scale' cloud deployments were seen as being at the bargain basement end of the cloud market - especially by telcos. The better market approach, they were told, was to tap private and hybrid cloud buyers. These were invariably big, cautious corporates looking to migrate into the cloud but wanting to do it in a measured way.
Meanwhile Amazon Web Services (AWS) and others got on with building cloud at scale and selling it cheap - huge, billowing, boisterous cumulonimbus clouds involving thousands of servers and untold gazillion terabytes of storage and compute.
About a year ago we reported that AWS had turned a profit and was on the way to turning an ever larger one as time went on. Web Scale obviously worked commercially. Indeed the text you're reading was flung from an AWS server somewhere.
And now AT&T and Amazon have signed up to work with each other. Clearly Web scale cloud has come in from the cold with, as AT&T points out, corporates prepared to put their mission-critical applications into them. And that means they're likely to appreciate a reliable, secure, end-to-end network solution to top the whole thing off.
The alliance will initially focus on delivering a suite of cloud solutions spanning on-demand cloud networking, security and IoT, says AT&T. The result will be a combined set of capabilities and services to help existing and new customers with solutions intended to span cloud networking, mobility, Internet of Things (IoT), security and analytics.
"Emerging technology trends and fluctuating needs mean that a company's plans are dynamic, and can quickly change," said Mo Katibeh, Senior Vice President, Advanced Solutions, AT&T Business Solutions. "Together, AT&T and AWS can help streamline the leap to the cloud. We're helping businesses connect everything and anything to the cloud. More importantly, we're doing this so it can be simple, scalable and highly secure."
Three focus areas
The collaboration will focus in three main business areas, with potential expansion in the future:
Business Cloud Networking: Since the integration was initially launched, AT&T NetBond has become an increasingly popular way for customers to establish high-speed, highly secure network connections to the AWS Cloud. AT&T and AWS will work together to identify new solutions with security, performance, and mobility in mind. Emphasis will be placed on enhancing end-to-end customer visibility and more automated decision making.
IoT: AT&T and AWS will coordinate introduction of AT&T IoT-connected sensors and devices preconfigured to securely send data into the AWS Cloud. This integration will provide customers with massive breadth and scale. AT&T's global network with AWS IoT will produce a managed cloud platform that can scale to billions of devices and trillions of messages. Integration with the AT&T IoT Starter Kit and IoT Data plans are also intended to be included, which would allow customers to build their own solutions using AT&T IoT and AWS.
Threat Management: AT&T and AWS plan to employ their respective expertise and knowledge in security to help customers prevent, detect, and respond to threats faster and more efficiently. AT&T's 'Threat Intellect', the "brains" behind its security platform will use advanced analytics to help provide improved end-to-end security protection for every user on the network.
Email Newsletters
Sign up to receive TelecomTV's top news and videos, plus exclusive subscriber-only content direct to your inbox.