Al Capone could only dream of this scam: Chicago is going to tax Cloud services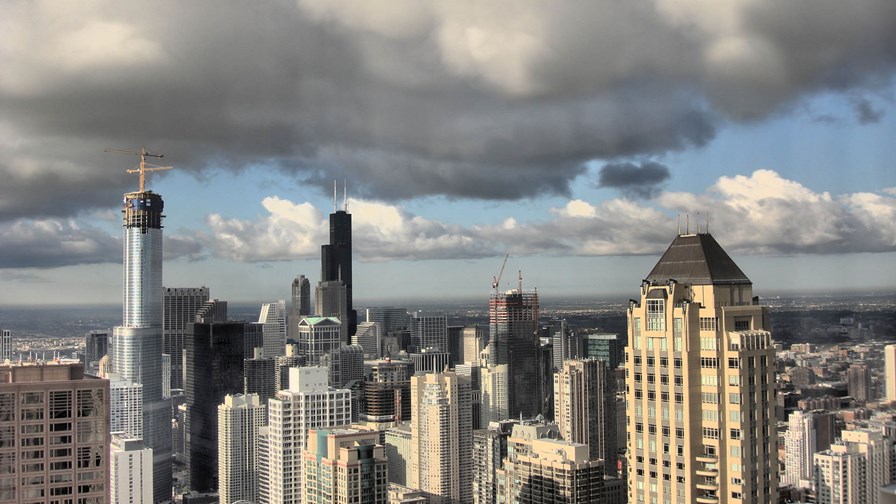 From 1 September, residents of the US city of Chicago had better brace themselves to hand over money to a powerful adversary, and it's an offer they can't (legally) refuse. Chicago's Department of Finance has decided that it's about time they saw some revenue from the growth in popularity and use of streaming and cloud-based services, and so it's going to tax them.
"Electronically delivered amusements", as its lawyers are calling such services, will be subject to a 9 per cent tax that is expected to net the city an additional $12 million annually.
Sounds like a joke, but it isn't. An increasing number of cash-strapped governments and local authorities (blame the global economic mess, imposed austerity budgets, over-spending or incompetence, the result is the same) are looking at whatever new sources of tax they can, and Netflix and Spotify are in their sights. And because nobody in government likes to get their hands dirty, they are going to demand that streaming service providers collect the taxes on its behalf.
The 'cloud tax, as it's being referred to locally, targets not only streaming entertainment services but also online databases. It may well raise tax for Chicago, but it is also raising a lot of questions about the nature of internet-based economics and geographic governance and jurisdiction. Lawyers on both sides of the divide are already pouring over their law books in readiness for some serious arguments next week.
Here is what the actual city ordinance ruling says:
"Charges paid for the privilege of watching 'electronically delivered television shows, movies or videos', or 'electronically delivered music' or 'participating in games, on-line or otherwise''" are all subject to the amusement tax if they are "delivered to a patron (i.e., customer) in the City". Don't you just love the use of the word "privilege"? Makes us Internet users feel very special and lucky.
However, the amusement tax doesn't apply to sales of videos, music or games delivered online, only to "rentals (normally accomplished by streaming or a "temporary" download)."
A fair tax?
There's also a second tax element, one that targets "non-possessory computer leases", and which would pick up revenues from the likes of Amazon Web Services and other hosted providers, as well as subscription databases. However, there is serious concern that Chicago's new taxes violate the Federal Telecommunications Act and Internet Tax Freedom Act.
"There's no question that the city needs revenue and I can see where things are escaping the old tax base," said Michael Wynne, partner at Chicago law firm Reed Smith. "I think the objectionable part is that, instead of drafting new laws for that, we're simply stretching the old laws to fit."
Not so, says the city, somewhat predictably.
"In an environment in which technologies and emerging industries evolve quickly, the City periodically issues rulings that clarify the application of existing laws to these technologies and industries," mayoral spokeswoman Elizabeth Langsdorf said in a statement and reported by the Chicago Tribune this week. "These two rulings are consistent with the City's current tax laws and are not an expansion of the laws.
Of course, one way for businesses to avoid paying the tax is to simply register their head office outside of the city, but that's not so easy for consumers. But this all rather goes against the message Chicago is trying to promote of being a Smart City (it opened up over 600 data sets to developers last year, for example) and a hub for emerging technologies.
The reality, though, is that Chicago is facing a budget deficit of $9 billion for the year beginning July 1. But are small, targeted taxes like this (which even in the best case scenario will only reduce this deficit by a mere £12m, barely a dint in the $9 billion) the right way to go, or will they ultimately do more harm than good. Would you relocate your online-dependent business to Chicago?
Email Newsletters
Sign up to receive TelecomTV's top news and videos, plus exclusive subscriber-only content direct to your inbox.