What becomes of the broken-hearted?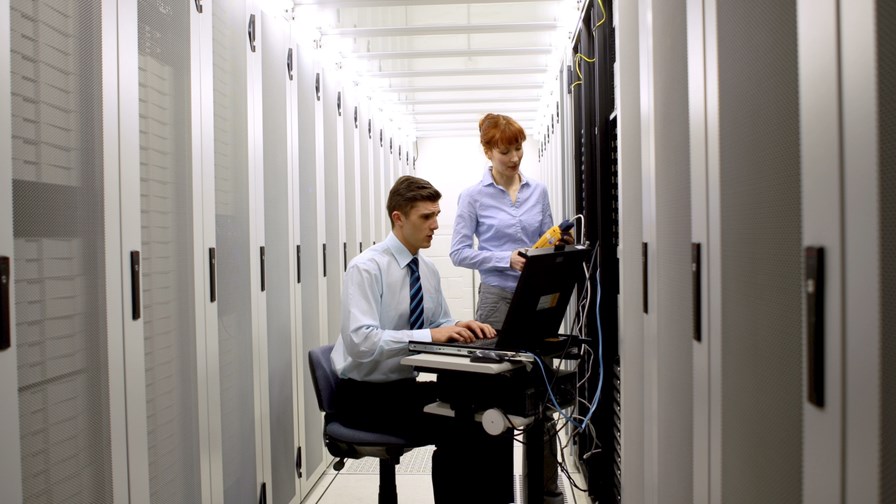 Spare a thought for public cloud migrations that falter or fail

95 per cent of organisations thinking of moving to the cloud

But more than half of them are finding it much more difficult than expected

Many projects miss deadlines and go over-budget
Currently, much of the industry is fixated on cloud and cloud native and it is accepted wisdom that organisations and enterprises that fail to move to the cloud as soon as possible, despite the acknowledged disruption and difficulties entailed therein, will pay a lot more, in every way, if they delay cloudification or decide not to cloud-up at all.
Thus we read and hear much about plucky companies overcoming technological, organisational and cultural obstacles and migrating successfully to the cloud - but what about the cloud migrations that falter or fail? Not much is said about them, but they do happen, particularly where the move to the public cloud is concerned, and the problem to be faced and solved is how to avoid, mitigate and overcome such failures.
Having interviewed many cloud players on TelecomTV and having written so much about the subject that I am now thoroughly steeped in the all-enveloping soft dampness of the cloud. And I have come to the conclusion that some organisations and enterprises make a major initial miscalculation by convincing themselves that a move to the public cloud is as simple and straightforward as moving from one data centre to another date centre of from one form or version of virtualisation to another one.
That is a mistake and often happens when a company has no superstructural framework upon which to hang a roadmap of its migration route to the cloud, and, basically, that's because it has no idea where to begin. It's like the old adage about successfully eating an elephant, the reality you have to have a plan and do it a bit at time. Either that or you choke to death.
Remember Donald Rumsfeld, the sometime US Defence Secretary, and his famous quote "there are known knowns; there are things we know we know... but there are also unknown unknowns… the ones we don't know we don't know." He was much derided in some quarters when he made that comment but does make sense and it certainly applies where cloud migration is concerned.
For example many enterprises and organisations neither know nor understand what will happen to their workloads and processes when they move to the cloud. The same applies to the management of their workloads and the security, control and governance of them. They think or hope they will save money by migrating to the cloud but don't know what it will cost in reality when the die is cast and the practically irreversible move is made. As a result they find themselves on the horns of a dilemma over whether to move workloads over to the cloud-technologies or stick with virtual machines.
Ad-hoc strategies mean post-hoc problems
It seems to me that most of the companies that flounder when contemplating the move to the cloud because they have an ill-defined or ad-hoc strategy, a flimsy framework and poor awareness of the importance of the requirements for proper governance of the entire process.
The strategy must align properly and completely with the business outcomes that the cloudification process is intended to bring about, the framework must be robust and strong enough to ensure properly tested policies and processes are in place and will do what is required of them to enable the planned-for business outcomes and a properly defined governance policy will determine how the technology will work and evolve while the move to the cloud is underway and when it is over.
There are an immense number of cloud statistics floating around including the forecast that the market is currently growing at a compound annual growth rate of 30 per cent and that its market value will hit US$270 billion by the end of this year. Meanwhile Gartner says that by 2022 90 per cent of all organisations will be using cloud services.
However, according to IDC, less than 10 per cent of respondents to a recent survey believe their cloud their cloud strategies are "optimised" while other research, this time from Velostrata, indicates that whilst that 95 per cent of companies and enterprises are contemplating moving to the cloud, more than half of them admit to finding it much more difficult than they expected with many projects having failed to hit important deadlines and being over over-budget.
This is all evidence showing that migrating to the public cloud is difficult and hard work and while no organisation sets about it in the expectation that the process will fail, those that do experience really deep and intractable problems on the journey do so because they have started without fully understanding the many nuances, complications and unexpected problems that could have been avoided had their planning been better.
It takes time and deep thought to get cloud migration right and there may well be unpleasant surprises along the way so don't rush to judgement only to find it all has to be done all over again. Perhaps the most sensible route is to lay off some of the planning and problems to a trusted technology partner with a proven track-record in meeting and overcoming the challenges of migration to the public cloud. There are plenty of them out there and its odds-on that they will have already solved and have all the answers to the problems that you might be facing. You don't have to do it all yourself.
Email Newsletters
Sign up to receive TelecomTV's top news and videos, plus exclusive subscriber-only content direct to your inbox.