Summer in (San Fran) Cisco: From cloud to fog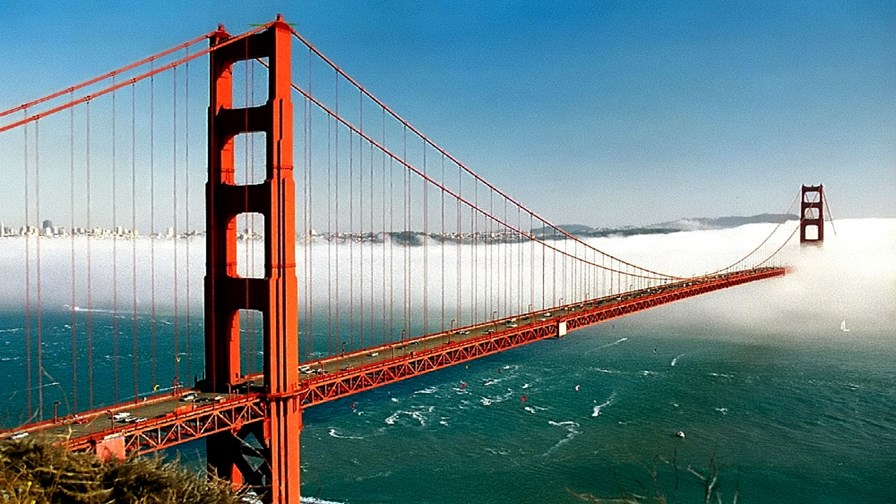 A move from 'cloud' to 'fog' computing
One of 6 Pillars to hold up Cisco's IoT roof
Aim is a better user experience and improved redundancy
Sounds suspiciously like Edge Computing by another name

It was T.E. Lawrence (of Arabia) who called his autobiography "The Seven Pillars of Wisdom", that was first published in 1926. Now 89 years later and in just as good an example of literary deflation exemplified in the political correctness of "101 Spotted Dogs that may or may not be of Croatian Origin" or "Snow White and the Septet of Vertically Challenged Diamond Miners" Cisco has published "The Six Pillars of IoT" a distillation of the company's thinking on its architecture and strategy for the Internet of Things.
Cisco intends to transform to become a major builder of the IoT and has thus defined six "pillars" that will hold up the mighty roof.
The latest forecasts from the likes of Gartner and IDC estimate there will by close to five billion IoT devices in situ by the end of this year. According to Cisco and Intel this will rise to 50 billion by 2010. However, it is by no means yet clear exactly how this multitude of disparate devices will interact.
Cisco's solution to the connection, capture, compilation and analysis of the data from IoT devices is an architecture of six individual elements that are best applied in conjunction with one another to ensure the optimisation of complex IoT infrastructure.
The pillars (which were jointly designed by Cisco's partner Intel) are the Application Enablement Platform, Cyber and Physical Security, Data Analytics, Management and Automation, Network Connectivity and Fog Computing. Cisco says that by combining these building blocks into a single architecture it will be possible to manage large scale systems of diverse endpoints and platforms together with the enormous amounts of data they create.
Kip Compton, VP and GM of Cisco's IoT Systems and Software Group said, "This unique systems approach delivers a framework that makes it possible to deploy, accelerate and innovate with IoT." Doug Davis, SVP and GM of Intel's IoT Group added, "IoT is a significant opportunity but one that needs interoperability and scale to fulfil industry predictions of billions of connected devices."
Intel and Cisco are absolutely certain that IoT is about to take off big time and are positioning themselves to take maximum advantage of the opportunity.
Five billion connected devices as of now is a sizeable number and getting to ten times that within the next five years, if it does happen, will be impressive. However, even that is little more than a drop in the global IoT bucket. To give some idea of the scale, estimates are that 50 million connected devices will account for less one single percentage point of the potential worldwide IoT market.
Fog Computing: an opportunity not to be mist
Now, the industry might have got used to the concept of cloud computing but the notion of "fog" computing is central to Cisco's "Six Pillars" architecture for connecting the Internet of Things. So, what's the difference? Well, it is Cisco's contention that cloud computing as we know it today will be incapable of handling the endless tsunamis of data that IoT will engender. It will simply collapse under the pressure, whereas a distributed-computing architecture with considerably more power and intelligence sited at the edge of the network will do the job properly.
In essence "Fog Computing (or Fog Networking) is an architecture that generally uses a large number of collaborative end-user clients or near-user edge devices that store appreciable amounts of data therein rather than in cloud-based data centres.
The idea is to negate the phenomenon increasingly evident both in large cloud systems and big data structures whereby increasing levels of difficulty are being encountered in attempting to accessing information in a structured and "object-oriented" way.
This can cause a major fall-off in the quality obtained content resulting in a limitation in accurate content distribution. Fog Computing/Networking can alleviate the problem and greatly improve the accuracy of data by use of sophisticated metrics. Hence its value in the context of IoT.
Unlike cloud computing, fog computing is predicated on proximity to end-users and client objectives, dense geographical distribution and local resource pooling, latency reduction for quality of service and edge analytics. This, says Cisco, results in a much improved user-experience and redundancy in case of failure. Critics say that is true but that fog computing is just edge computing under another name.
Whatever: Cisco predicts that 40 per cent of IoT-created data will be processed in the fog by 2018 and adds that more than 25 of the company's network products are already enabled with Cisco's fog computing (or edge data processing).
Email Newsletters
Stay up to date with the latest industry developments: sign up to receive TelecomTV's top news and videos plus exclusive subscriber-only content direct to your inbox – including our daily news briefing and weekly wrap.