UK's Carphone Warehouse tries bolstering its retail position with an MVNO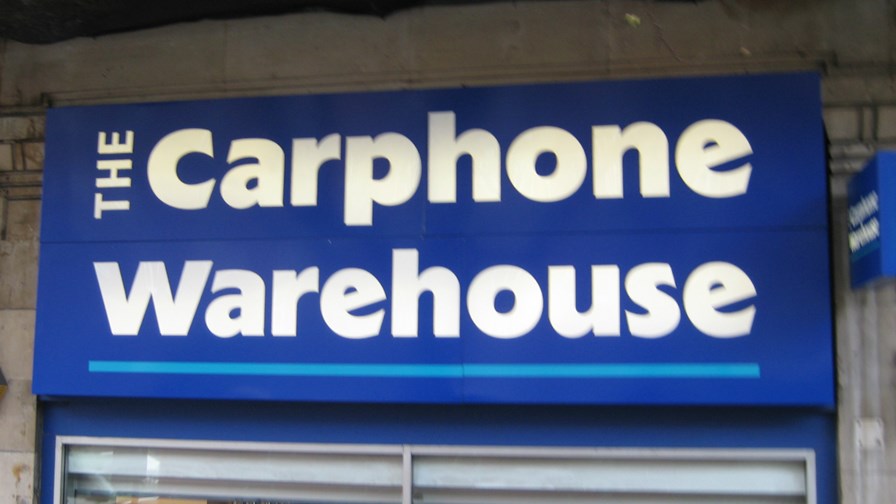 It's obviously MVNO season. Hot on the heels of - but in no way related to - Google's Project Fi MVNO (Mobile Virtual Network Operator), announced this week, came the UK's Carphone Warehouse with an offering launched on Hutchison Whampoa's 3 network.
Carphone Warehouse had to do something to shore up its long term position, as it exists in a market which is currently putting the margin squeeze on independent mobile service retailers (or simply not renewing their contracts). As a consequence one of Carphone Warehouse's high street competitors, Phones4u, recently hit the buffers and completely collapsed.
That's left Carphone Warehouse in a rather lonely position, facing competition from the four existing chains of network-owned shops (Vodafone, EE, O2 and 3) and expecting the O2 and 3 chains to be collapsed into one as and when the O2/3 merger is completed.
What to do? it's a real prisoner's dilemma. It could stay put and concentrate on the knitting in the hope that its strong retailing record will pull it through and allow it to maintain its position as an independent retailer selling all the services. Or it could cuddle up to one of the likely three remaining network operators so that if and when things get tougher (or it gets dropped by one or more of the others) it can concentrate on selling one network.
It's chosen the latter course and has done a deal with 3 which, when it combines with O2, will obviously feel the need to maintain and extend its total share - having another brand to help it do that makes a lot of sense and, according to Coleago Consulting's Scott McKenzie, 3 may have one eye on the regulator, hoping to convince Ofcom that competition can be kept alive via MVNOs when consolidation takes place.
The service itself is called 'iD', and Carphone Warehouse claims it will offer greater flexibility for users and be cheaper than its rivals.
It will launch next month (May) and plans to major on LTE data and free data roaming - this is a great angle to take as Brits break out their suntan lotion, convert their pounds and prepare to head for the airport and mobile networks new.
And it might be that Carphone Warehouse aims to use its agility and phone-buying experience to keep on churning out innovative 12 month contracts, but that approach might only take it so far in what looks like being a difficult market.
As Scott McKenzie points out, the long-term worry for Carphone is that, assuming the Three/O2 merger goes ahead, there will be less competition between the networks - after all that's the main driver for the consolidation.
In those circumstances, "Carphone Warehouse may see its UK business under pressure, as the remaining operators look to reduce subscriber acquisition and retention costs, including dealer commissions," he says. "The remaining networks also have lots of their own retail outlets and may be tempted to bypass Carphone altogether."
Email Newsletters
Stay up to date with the latest industry developments: sign up to receive TelecomTV's top news and videos plus exclusive subscriber-only content direct to your inbox – including our daily news briefing and weekly wrap.