Troubled Groupon wants to be an Amazon clone but it's too late - the vacancy was filled in 1995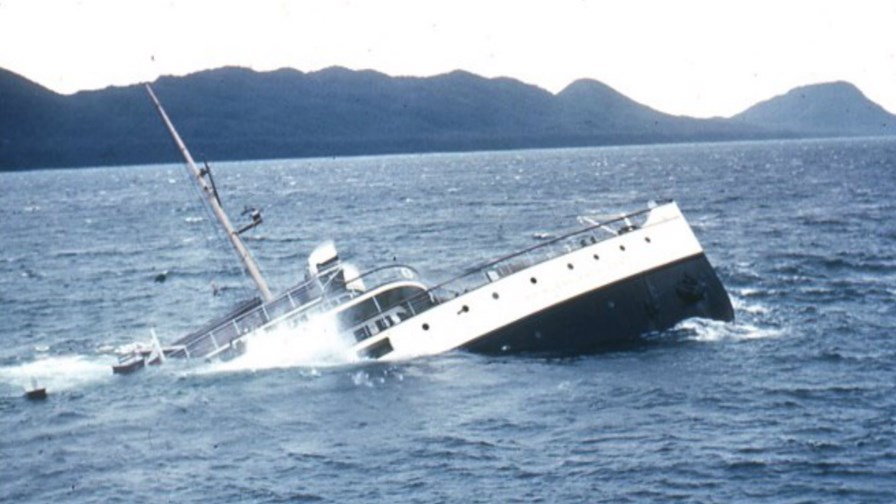 For Groupon in the UK the "daily deal" come-on is well past its sell-by date and so the company, which is under pressure everywhere outside the US, is trying to re-invent itself as an "online marketplace". Unfortunately Amazon (and others) got there first. In Amazon's case by 20 years.
Groupon was launched in Chicago in the US back in 2008 and started life as a 'deal-of-the-day' website offering discounted gift certificates redeemable with various companies at various venues.
It was a novelty and Groupon quickly opened other sites around North America, Europe and then the rest of the world. By the Spring of 2010 the company was valued at US$1.35 billion and the hype machine was in overdrive. Even the sedate and measured Wall Street Journal got caught up in the unnatural exuberance and over-enthused to such an extent that it predicted Groupon would hit a billion dollars in revenues "faster than any other business - ever".
But, by the time Fall came around in 2011, the gilt was off the gingerbread and Forrester Research was describing Groupon's business model as "a disaster" and describing the company as a prime example of "how fast an Internet darling can fall."
Unsustainable business model
Shopkeepers, restaurateurs and merchants signed up to Groupon in the expectation that the daily coupon deals would help them build large, loyal customer bases. In reality, many traders found themselves overwhelmed by the uptake of one-off deals that may have been designed to foster customer loyally but simply didn't. Merchants were angry and so were those many customers who tried to redeem coupons and then found they couldn't.
Indeed, at one point a TechCrunch analysis of Groupon compared its business model to loan-sharking. It concluded that as well as being a poor deal for most merchants, it also put a big question mark over Groupon's long-term prospects. The article said, "Groupon is essentially holding a portfolio of loans backed by the receivables of small businesses. If a business goes under, consumers will come back to Groupon for their money back. Unless Groupon is actually doing credit assessments on businesses that it chooses to feature, this is a big risk for Groupon."
The TechCrunch piece added that, given this, Groupon's merchant base would inevitably decline to the point where only those few businesses able profitably to exploit the business model, (such gyms, fitness centres, art classes etc.) would be able to offer long-term subscriptions not bound by the Groupon terms.
But, even though it was losing money hand-over-fist, (and still is for that matter) Groupon went ahead with an IPO - and gullible/greedy investors piled money in. When the company floated the shares were worth over $26 dollar each. Now they are bobbing around at the $6 mark and show no signs of increasing in value.
Customers also became exasperated and then angry at the daily deluge of emails that Groupon sent out around the clock. And now that daily deals fad is not what it was Groupon is, not before time, seeking to redefine and reinvigorate its relationship with customers. Thus it is trying to get people to browse the site repeatedly and at regular intervals rather than spasmodically in search of a one-off perceived bargain and to do that it will have to cut back on over-marketing and the ubiquitous emails.
Groupon facing huge challenges - and it's still losing money
Ian Maude of Enders Analysis says, "Groupon… has huge challenges. First, too many of the 'push' emails it sends out are irrelevant and the brand has an image problem because of this. Second, the move to marketplace 'pull' sales opens up a much bigger market opportunity, but puts Groupon in direct competition with the biggest, most successful retailers on the planet such as Amazon. Third, it's still losing money."
In other words, Groupon has a hell of a hill to climb and a few belated and limited tweaks to its website and a couple of apps is not, in itself, a game changer. As Ian Maude says, "From the outside it looks like they [Groupon] are experimenting.They have moved quite a long way from the original idea but haven't yet found the magic sauce".
In point of fact, that magic sauce could already be up for sale on the Groupon It's probably out there on the top shelf of a shop in Shanghai somewhere (between the tiger penis soup, the rhino horn haemhorrhoid paste, the fruit bat sausages and the platypus pudding) it's just that no-one can find it amongst the millions of other articles cluttering up the site.
Email Newsletters
Sign up to receive TelecomTV's top news and videos, plus exclusive subscriber-only content direct to your inbox.