Panicky Yahoo denies email access to subscribers using ad blockers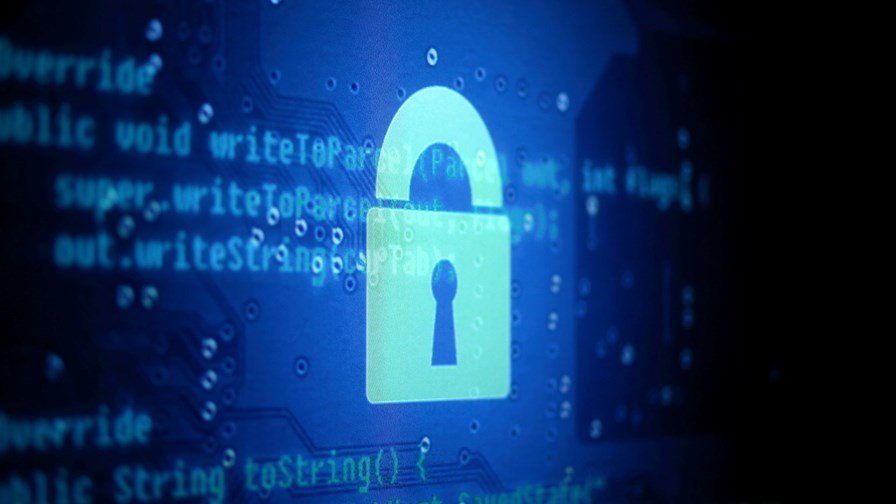 Stupid and sneaky decision will lose the troubled company more customers
Reneged on availability of "Do Not Track" feature last year, now this
Yahoo deeply worried that ad blockers now on mobile devices

Which throws the company's recovery strategy into disarray
In just the same way as there's no such thing as a free lunch, there's no such thing as free web content access either. We all pay for it one way or another, some by handing over a subscription fee but most by allowing ISPs and operators to glean, use and sell-on our individual details and as much data on our browsing behaviour as they can scrape together. In the main it's a symbiotic relationship that, hitherto and except in a comparatively few and rare cases, does neither party particular harm. Subscribers know that their providers use their data for advertising and marketing purposes but they accept that degree of online monitoring in exchange for not paying cash for access and various services.
However, the endless deluge of ever more frequent and ever more intrusive advertising is now at such levels that it is at the point of destroying the online experience of increasing millions of consumers - hence the growing popularity of ad blocking software and applications that permit users to browse the web without the content they wish to see and use being chopped-up and disrupted by advertisement after advertisement.
When such numbers of normally quiescent subscribers go to the trouble of activating ad blockers some advertisers (increasing numbers of them in fact) of the more more enlightened or less rapaciously greedy type are realising that something is amiss and that they are in danger of killing the goose that lays the golden eggs.
For consumers can and will churn away to other providers if they feel they are being over-exploited. It can take time, many are locked into contacts with many months more to run, but in the end they will leave and the providers and operators that have milked them until they (figuratively) bleed will pay the price.
And then there's Yahoo. The troubled company has moved to prevent consumers who use ad blockers from accessing their own emails. As might have been foreseen by CEO Marissa Mayer and her band of jolly senior executives, user reaction has been swift and sweary. Among those locked out is Andrei Herasimchuk, a former senior director of product design at Yahoo and currently the director of design at Twitter. He is not impressed, nor are many others who are expressing their contempt and anger on Twitter,
The lockout began sneakily over the weekend and as yet does not affect every Yahoo user. However, the company kept the process very quiet and made no announcement about it until complaints grew to a crescendo at which time it issued a short statement that says, "At Yahoo, we are continually developing and testing new product experiences. This is a test we're running for a small number of Yahoo Mail users in the US." Exactly how 'small' that number is Yahoo refuses to say.
The first user indication that something was amiss came when a visitor to the AdBlock Plus online support forum got a pop-up on his screen It read, "Turn off your ad blocker, or forget about getting to your email." Charming.
Exact details of just how much user data Yahoo collects, manipulates and archives is rather hard to come by. A full eight years ago comScore worked with The New York Times newspaper and discovered that, way back then, Yahoo was able to collect far more data about users than its competitors. For example, as long ago as December 2007, Yahoo could, on average, build a profile of 2,500 records per month per visitor to its website. In the US, the company keeps individual search and browsing requests for a period of 13 months.
In the Spring of 2012, Yahoo, with much bally-hoo announced that it would introduce a "Do Not Track" feature that would allow users to opt out of having their browsing habit tracked but then reneged on that on April 30, 2014, when it, much more quietly, let it be be known that it had discontinued the availability and use of the browser setting.
The current extent of user records kept in Yahoo's data centres is also extremely difficult to ascertain but we do know that back in 2008 Computerworld published an assessment of Yahoo's data warehousing capabilities and concluded that, at that time, it had a 2-petabyte purpose-built centre used to to analyse the browsing habits and behaviours of half a billion website visitors per month. Even all that time ago Yahoo was processing 24 billion events daily. By way of comparison, the United States Internal Revenue Service (the dreaded IRS) database of all US taxpayers had a capacity of just 150 terabytes. God knows what enormity either of those facilities have reached now.
Yahoo is getting even twitchier than usual because whilst it continues to be under huge pressure to claw back it's once leading position in search and advertising revenues, its user base continues to decline and the weekend's sneaky little exercise is unlikely to attract it any new users. Times have changed but Yahoo hasn't changed with them.
The company is focusing more and more on the mobile market and while ad blockers have been around for desktop web browsers for several years now until recently none were available for mobile devices - until two months ago when Apple enabled ad blocking via its iOS9 mobile operating system. So, the genie is out of the bottle and won't be going back in and a panicky Yahoo knows it.
By unilaterally, and without any consultation or warning, denying users access to their email accounts, Yahoo has violated its user's trust and many of them will vote with their feet, leaving Yahoo in an even more precarious position than it was before. And then there's the little matter of the legality of locking people out of their own email accounts. People will be looking forward to testing that out in the US courts and a class action suit is a strong possibility.
It is an appalling decision that seems to have been taken without the remotest concept of just how far-reaching its effects could be on the company. If senior executives took the decision to introduce to deny users email access there should be an immediate company investigation and heads should roll. If Marissa Mayer signed-off on the lunacy then it is yet another example of her unsuitability to be the CEO of a big corporation.
Furthermore it is evidence that the old business model, whereby the quid pro quo for free access to online content by subscribers is to surrender their personal data, is well past its sell-by date - even if the user's data isn't.
The proliferation in the availability and use of ad blockers is the subscriber's way of indicating that the intrusion of endless advertising has reached unacceptable levels and that it is time for a change to a new model wherein subscribers are as valued as advertisers are.
Fat chance of that from Yahoo which has shot itself in the foot - again. Expect disgruntled users to go elsewhere, and to pay for email accounts if necessary rather than being treated as cattle to be advertised at until they go mad.
Worms can turn and they will.
Email Newsletters
Sign up to receive TelecomTV's top news and videos, plus exclusive subscriber-only content direct to your inbox.