Increase network capex by 10% and gain 5.5% in service revenues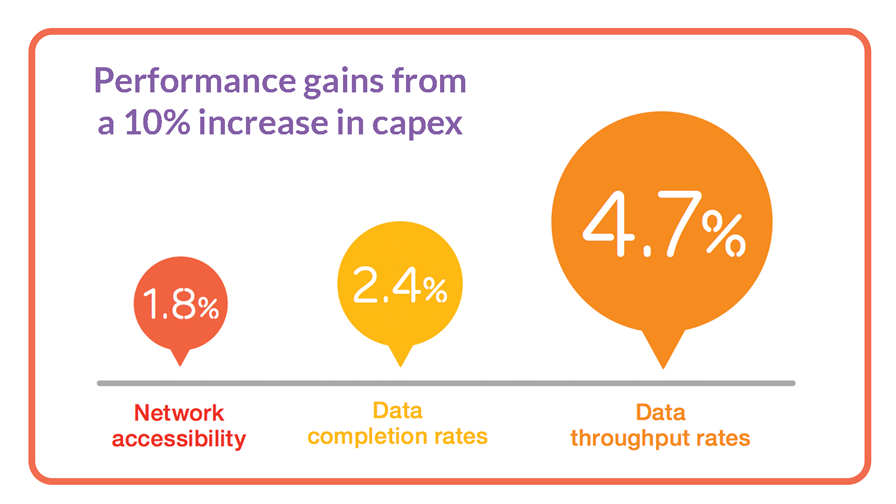 A new study commissioned by Ericsson concludes that increased level of investments in network quality and performance create sustainable competitive advantages and improved financial returns for network operators. Well, you wouldn't expect Ericsson to say that telcos should spend less, would you?
The study was conducted by the Columbia Business School, with whom Ericsson has a long-standing relationship. It explored the relationship between capital investments in mobile networks and the technical, commercial and financial performance of operators.
Statistical analysis was conducted across a large set of metrics, on three years of quarterly data from Brazil, Mexico and the United States. A simulation model was constructed to estimate the effects of increased capital expenditure on mobile operators' free cash flows, allowing operators to assess the commercial and financial gains attributable to the increased investments.
The study found that a 10 per cent increase in capital expenditure would have a significant impact. For one Brazilian operator, it resulted in a data throughput rate increase of 4.7 per cent. Data completion rates rose to 2.4 per cent and network accessibility was boosted by 1.8 per cent.
It is claimed these improvements in network quality and performance result in increased market share, a significant boost to ARPU and reduced churn. Given this enhanced network and market performance, the operator should experience a 5.5 per cent increase in service revenues, a 6.4 per cent improvement in EBITDA margin, and a 6.7 per cent increase in free cash flow from operations.
"The results from the quantitative study clearly demonstrate what our 'gut feeling' and discussions with leading operators has told us for quite some time: that appropriately targeted capital expenditure leads to improved network performance," said Johan Haeger, Head of Tactical Marketing, Business Unit Networks at Ericsson. "This translates into better market performance which is shown to boost financial returns."
As an example, a decrease of 1 percentage point in overall churn for a Brazilian operator led to a 6.86 per cent increase in service revenues two quarters later.
The study adds that strategic investment in specific areas of network performance can change user behaviour. Once performance exceeds a certain point, users learn to rely on the network – for example, watching video. They stop pre-loading content and stream it instead, generating more revenue for the operator. Passing the streaming threshold also differentiates operators. This creates a competitive advantage that attracts new subscribers and reduces churn.
The report concludes that "The right investments help reduce costs, create new opportunities, attract new subscribers, open new revenue streams and improve financial performance." It's identifying the right investment that's the tricky part.
Email Newsletters
Stay up to date with the latest industry developments: sign up to receive TelecomTV's top news and videos plus exclusive subscriber-only content direct to your inbox – including our daily news briefing and weekly wrap.