Google's business model is "a protection racket" says CEO of German publishing conglomerate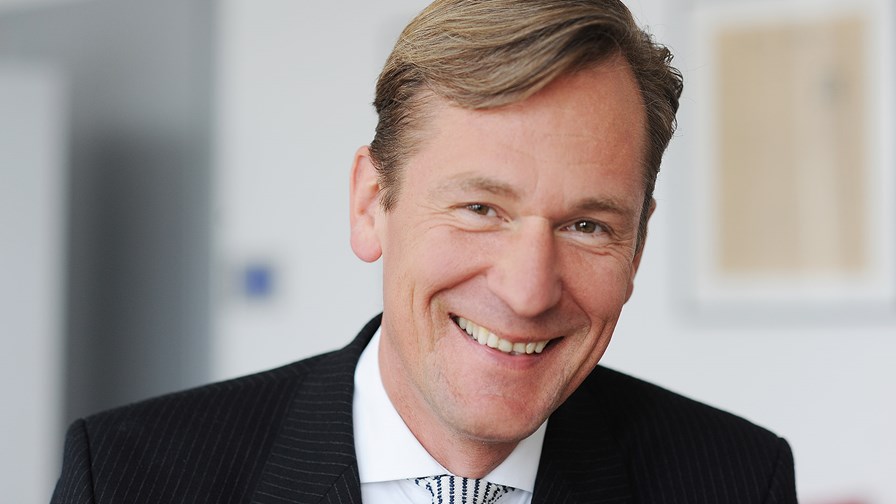 The boss of Axel Springer, the big German publishing house, says that because of the way Google fixes its search rankings to discriminate against its competitors, the company motto should change from "Don't Be Evil" to "If you don't want us to finish you off, you'd better pay".
The relationship between traditional print media and electronic upstarts has been a problem since the Internet became the ubiquitous means of communication. And Google has been THE exemplifier of the changed relationships; as it has grown and become ever more powerful it has swiftly achieved a global hegemony of remarkable reach.
Having seen the company in action over the years, many now believe that Google is untrustworthy, monopolistic, too big for its boots and in need of taking down a peg or two.
Certainly Matthias Dopfner, the CEO of the big German-headquartered publishing conglomerate Axel Springer SE thinks so and has made his stinging critique of Google and its business practices public in an open letter to Eric Schmidt that has been published in the Frankfurter Allgemeine Zeitung newspaper.
Herr Dopfner doesn't pull his punches, accusing the "Don't Be Evil" one of stifling competition in its unbridled quest to become a "digital superstate" and employing a business model that "in less reputable circles would be called a protection racket". The letter goes on to accuse Google of rigging its search rankings to freeze out rivals and further bolster its monopolistic ambitions and make itself even more money.
What is particularly remarkable about Dopfner's attack is that even as he makes it he openly admits that Axel Springer relies almost completely on Google for its continued livelihood and existence.
He says, "Google employees are always friendly to us and other publishing houses, but we don't communicate on a level playing field. How could we? Google doesn't need us but we need Google".
The CEO decided to pen his open letter in the light of the revelations made by the US whistleblower Edward Snowden. He says the leaks show disquieting and frighteningly "close connections between major US online players and the US intelligence services."
He adds that these disclosures have, in Europe and elsewhere in the world, resulted in "a fundamental shift in public and private opinion" in regard to the security and privacy of personal data collected, archived, manipulated and passed on by the likes of Google.
The German government remains very angry indeed about the fact that Chancellor Angela Merkel's phones were tapped and her communications intercepted by the NSA and other US agencies. Germany is one of the prime movers (along with France) in pushing for the construction of a pan-European Internet that would be totally independent of US networks, systems nodes and equipment.
Mathias Dopfner continues, "No one knows as much about its customers as Google. We now know that even private and business emails are being read by Gmail and analysed "if the need exists"".
Of course, we, the people, have no idea what the "need exists" criteria might be. We are not told that but rather "if you have nothing to hide you have nothing to fear". Mathias Dopfner says, "This stands for a mental attitude and a view of the world that is common in totalitarian regimes, not in free societies. The head of the Stasi or any other secret service in a dictatorship could have come out with a line like that".
Droning on
Dopfner is also rather exercised about Google's plans to build an armada of drones following its acquisition of Titan Aerospace. He wonders, "Is Google really planning a digital superstate? Please, dear Eric, explain to us why this interpretation of what Larry Page does and says is just a misunderstanding." Sorry Mathias, but it probably isn't.
In a right to reply, also published in the Frankfurter Allgemeine Zeitung, Eric Schmidt responded by saying Mathias Dopfner is fomenting a "Luddite conspiracy theory."
This stung Mr. Dopfner into a swift tit-for-tat and he wrote back, "To criticise Google is not to criticise the Internet. Those who are interested in a flawlessly functioning Internet have to criticise Google. For us as a publishing house the Internet is not a threat but one of the greatest chances in recent decades."
(It should also be remembered that Axel Springer is a conservative organisation reflecting conservative views via a range of right-of-centre publications. In the past the company has itself been accused of monopolistic, anti-competitive tendencies, so there is an argument that this spat is little more than a publicity stunt and yet another example of the pot calling the kettle black.)
Meanwhile, in its latest set of quarterly figures that were published last night, Google posted disappointing revenue growth at a rate well below analysts expectations and despite an impressive 26 per cent increase in ad clicks.
Profits rose by just 2.9 per cent in Q1 to US$3.45 billion. Spinning the story as hard and fast as he could, CEO Larry Page said Google had had "another great quarter." The market disagreed and Gooogle shares fell by 5 per cent. Google still lags in the mobile race as the company's Chief Business Officer, Nikesh Arora admits. He says," a whole lot of building blocks have to come into play before the gap [in ad rates as far as mobile and desktop devices are concerned] can be closed".
Email Newsletters
Sign up to receive TelecomTV's top news and videos, plus exclusive subscriber-only content direct to your inbox.