Global mobile data traffic up by 115 per cent in a year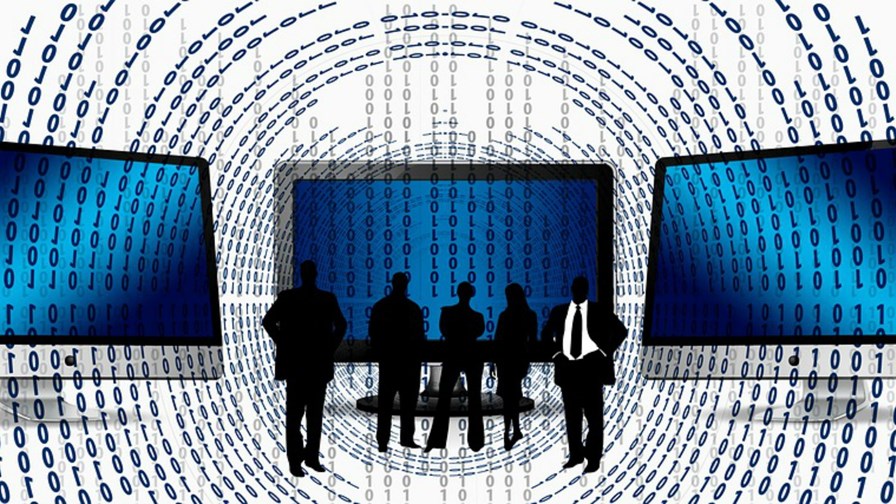 India's Reliance Jio and China Unicom account for more than half of worldwide increase
Unlimited mobile data packages driving huge (and probably unsustainable) demand
Networks under increasing strain
"Unlimited" users chew though 67 per cent more data a month
Mobile data traffic reached unprecedented heights in Q3, 2107 having achieved a year-on-year global growth rate of 115 per cent. The Chinese and Indian markets led the way in driving the continued increase. The latest "Wireless Operator Performance Benchmarking Report" from Boston, Massachusetts-headquartered research house Strategy Analytics shows that India's Reliance Jio, China Unicom and Vodafone were in the vanguard.
Between them India and China accounted for more than 50 per cent of the global increase in mobile data traffic. Reliance Jio's unique (and uniquely disruptive) business model continues to cause ructions throughout India's mobile market while, in China, Unicom's strategy of providing subscribers with genuinely unlimited "unlimited" data plans is paying massive dividends. Meanwhile, over in the mature European markets Vodafone is making steady if less spectacular progress.
The Strategy Analytics report (and its accompanying database) tracks the operational and financial performance of 259 active wireless operators. Collectively they account for 80 per cent of the world's mobile comms subscriptions. The research also reveals that over the aforementioned twelve month period average usage per SIM card more than doubled, rising from 0.7GB per month in Q3 2016 to 1.5GB per month in Q3 2017. Interestingly and significantly, as at the end of Q3, 2017, non-SMS data services accounted for 55 per cent of all mobile service revenue globally. The pendulum has swung and is unlikely to swing back.
Reliance Jio, an LTE mobile network operator, is an iconoclast and market disruptor extraordinaire and is totally terraforming the Indian mobile comms landscape. India's established operators are at their wit's end trying to formulate strategies to counter their upstart rival's truly astonishing success.
Within six months of launching, Reliance Jio was carrying more data traffic more cheaply that any of it's more smug and sedate competitors. The established Indian mobile operators, with their sense of entitlement, their vested interests, their entrenched, old fashioned and their increasingly moribund business models have been used to making so much profit for so long from captive subscribers, that they are apparently both unwilling and unable effectively to combat or emulate Reliance Jio's flexibility, customer service and tariffs. Now they are paying the price in falling revenues and reduced profits.
As far as China Unicom is concerned, the introduction of unlimited data plans has resulted in data traffic growing by 166 per cent between Q3 2106 and Q3 2017 and the company's revenues and profits have risen.
Vodafone's data traffic success in Europe is mainly founded in the introduction to targeted subscribers of its "Zero-Rated Passes" but, over the past two and a half years the network operator has also kept a very tight rein on its operating expenses. The Vodafone Passes comprise a range of deals that permit buyers to access a raft of unlimited data apps such as music and video streaming services plus some extra social media and messaging platforms. Vodafone has attracted eight million Passes subscribers in recent months and they have helped the operator to both increase ARPU and more than double its mobile data traffic.
Commenting on the research, Phil Kendall, Director of the Service Provider Group at Strategy Analytics, and the report's author, commented, "It is encouraging to see more success stories from operators using unlimited or zero-rated pricing to unlock growth in both revenue and profitability. The success of China Unicom's unlimited plans and collaborations with local Internet giants highlights the importance of partnering with content providers to add value to data plans."
Susan Welsh de Grimaldo, the Director, of Service Provider Strategies at Strategy Analytics added, "Operators need to evaluate both their market environment and customer segment priorities when contemplating unlimited plan options. We applaud Vodafone's strategy to focus on more targeted and segmented market offers in Europe, addressing discrete demand for messaging, music and video services within those segments."
Turning the market upside down and the networks inside out
Reliance Jio is the only 'VoLTE-only' (Voice over LTE) operator in India and provides coverage in all 22 telecom "circles across the country. It launched on September 5, 2016 and offered potential customers six months of free 4G Internet access. Within a month had attracted 16 million subscribers. To date, Jio is the fastest-growing mobile operator on earth having secured a subscriber base of 50 million in 83 days from starting commercial services.
It hit the 100 million subscriber mark in mid-February 2017 and is believed to have had close to 200 million subscribers as at December 31, 2017. There is no sign that the remarkable rate of growth has peaked or is slowing down. The company is famous (or infamous, if you are one of Reliance Jio's rivals) for introducing a succession of eye-catching subscriber offers that that have forced its flummoxed competitors to cut prices and scrabble around trying to work out how to match Jio's innovative approach. Their only answer, and perhaps the only answer, has been consolidation - including the takeover of one Reliance mobile company by another.
Just five days ago, after trying in vain to stay in business as a vicious price war decimates the Indian mobile sector, Anil Ambani, the owner of Reliance Communications, announced that it is selling out to Reliance Jio which is owned by Anil's Ambani's older brother Mukesh. Jio will gain control of all Reliance Communications' wireless assets, including mobile bandwidth, a network of more than 100,000 miles of fibre optic cable and more than 43,000 cellphone towers.
When Reliance Communications customers are subsumed into Reliance Jio, the enlarged company, will immediately command a subscriber base of more 400 million and upwards. Admitting defeat Anil Ambanic commented, "This is a crisis of the [Indian] wireless telecom sector and it has engulfed many people and many companies. This [market] is something which is not for ten players to enjoy. This is for two or three or four players to enjoy." And there you have it.
Meanwhile, China Unicom, the world's fourth-largest mobile service provider in terms of subscriber numbers, had a less than stellar year in 2016 and was forced to issue a profit warning. It has since turned its fortunes around thanks to the introduction of aggressively-priced unlimited 4G data plans for nationwide use with no minimum contract period. Subscriber numbers are rising fast as consumers latch on to Unicom's "Ice Cream Packages".
Key to China Unicom's success is that subscribers get the unlimited use of 4G data for a small, fixed monthly price across the whole of the People's Republic, Hong Kong and special economic zones. With more and more Chinese people travelling the length and breadth of the country on a regular basis, Unicom's offer knocks those of their rivals into a cocked hat. Almost all other mobile data plans from other network operators apply only to specific cities.
A business model doomed in the long-term and perhaps unsustainable quite soon
It all sounds great, doesn't it? And so it is for Reliance Jio and China Unicom and their customers - for now at least. However, rather more sobering recently-released statistics from the UK-headquartered NPD Group show that in the US unlimited data plans are distorting the mobile data market and if they continue in their present form, data usage will overwhelm operator network and bring them crashing down.
The latest NPD report reveals that the average US smartphone user now consumes 31.4 GB of data (via Wi-Fi and cellular networks) each and every month and the trend is ever upwards. Indeed mobile data consumption has grown by 25 per cent in just 12 months.
Brad Akyuz, lead analyst and director of NPD's Collected Intelligence division, commenting on the company's Smartphone and Tablet Usage Report, said, "Unlimited data plans have become the de facto offering in the market and the significant variance between consumption levels of unlimited plan and limited plan users can be alarming for mobile carriers, as networks become increasingly congested. When users migrate from limited plans to unlimited plans, their consumption behaviour shifts in favour of using cellular data more regularly. Users on unlimited plans don't regularly seek Wi-Fi connectivity for data-hungry transactions such as video streaming, application updates, and downloads as they are not concerned about data overage fees."
And, given what is happening in India and China, what is true for the US and Europe will knock-on into other parts of the world and other markets in due course - and the ramifications will be serious. Just look at the figures: the new NPD report shows that subscribers signed-up to unlimited mobile data deals use 67 per cent more than those whose consumption is contractually circumscribed. It is absolutely and evidently true that limited-plan subscribers routinely rely on and will always default to Wi-Fi whenever and wherever it is expedient to do so. Interestingly, iPhone users tend to consume more mobile data than Android users because subscribers to mobile devices with the Android OS use a lot more Wi-Fi connection a lot more regularly.
The report also confirms statistically what everyone understands instinctively; that streaming video drives most mobile and Wi-Fi data usage. Indeed it now accounts for 83 per cent of all data usage and in Q3, 2017, more than 67 per cent of all smartphone users routinely accessed mobile video - up from the 57 per cent recorded not a year ago in Q3 2016 but during the three months of Q2 2017. It can't go on. Something will give. And it will and then listen to the howls.
Email Newsletters
Stay up to date with the latest industry developments: sign up to receive TelecomTV's top news and videos plus exclusive subscriber-only content direct to your inbox – including our daily news briefing and weekly wrap.