EU's 'roam like at home' may not be applied to Brexiting Britain... but then again it might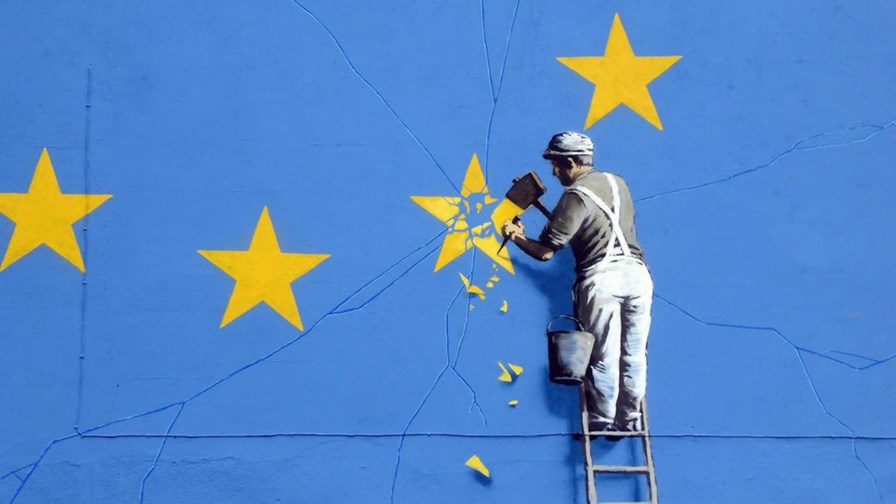 Roaming one more Brexit uncertainty
EU's roam like at home may not be applied to Britain once it leaves
But then, it's not what it was cracked up to be anyway
Mobile Roaming across Europe has long since joined the list of uncertainties facing UK citizens as the country approaches the so-called Brexit cliff-edge. What will Brexit mean for UK roamers and UK mobile operators? After all, the roaming regime is an intricate set of interlocking deals and settlements that has only recently experienced a major reformation by the European Commission with its new 'roam like at home' agreement which kicked into action last month.
If Britain leaves the EU it will also leave the jurisdiction of its telecoms regulation, including the hard-won roaming deal. Can it easily forge a new arrangement to keep the supposed cost-saving benefits of 'roam like at home' for its citizens? Or will it, perhaps to the delight of the mobile operators, tumble out of the EU and have them re-establish the old bi-lateral agreements with all the attendant bill shock? Nobody knows. Like just about everything else Brexitish the outcome will be subject to negotiation. Brexit means uncertainty.
Juniper Research has been giving some thought to the problem and has released a white paper called 'The Rise and Fall of the Roaming Empire" (which could win the Best White Paper Title Award, if we awarded one).
Juniper claims a leaked document from the EU in February this year indicated that 'unless the UK Government strikes a deal with the EU, regulation No 531/2012 on roaming will no longer apply with respect to the UK'. So no 'roam like at home' for you Britain.
Juniper therefore thinks that roaming charges will either stay the same as they are now (ie post June 2017) or that operators could increase levels to those of Rest of the World tariffs (countries outside the EU) for mobile roamers in the UK.
If that happened it could continue for several years until a replacement set of trading agreements and regulations were negotiated into place. Juniper has estimated that in such a scenario, the average roaming spend per active mobile roamer would double by the end of forecast period due to higher costs, reaching $150 per annum (blended), compared to our current estimates of $75.
The good news?
Juniper thinks such a scenario is highly unlikely given the likely customer backlash to such events. Given all that's happened, and the promises that have been made over roaming, the political backlash would be substantial (which is no doubt why the EU thinks withholding Britain's participation in the settlement is a handy bargaining chip) and further regulatory intervention on this side of the channel would swiftly follow to calm everything down.
But perhaps the EU agreement isn't worth getting excited about in the first place. Despite all the EU's backslapping when it crowed, "15 June 2017 will be the end of roaming charges in the EU. From that day you can use a phone (including data) when travelling in the EU and pay the same prices as you do at home," there are actually a few key exceptions in there (you knew there would be).
As Martyn Warwick pointed out at the time in TelecomTV, "even now, under the new regime, many subscribers (such as those in the UK) with "unlimited" or "inexpensive" mobile data allowances can and will be hit with extra charges of about €10 per GB (plus VAT) if they exceed certain, often unclear, usage levels. It's the usual story, subscribers on less expensive mobile data deals will be the ones to be affected."
Martyn said that neither Three nor EE will confirm that their subscribers roaming within the EU will be allowed to use all of their data allowance without being subject to extra charges. While subscribers who roam more in another member state (or member states) than they do in Britain over the course of any four-month period might find that network operators will be able to charge roaming fees for SMS and voice calls as well as data.
Far from the agreement (regulation No 531/2012 ) ushering in a new era of careless roaming from one European nation state to the next, with subscribers glued to their smartphones and happily uploading pictures of all they see, Brits at least will be well advised to treat roaming as they've always done - as if it were a live scorpion on the end of a stick, ready to sting at the first sign of inattention.
If in doubt turn the roaming off and rely on WiFi. Who wants to be continually contacted by the office anyway.
Email Newsletters
Sign up to receive TelecomTV's top news and videos, plus exclusive subscriber-only content direct to your inbox.