"Close Sesame" AliBaba's growth rate slows as share price plummets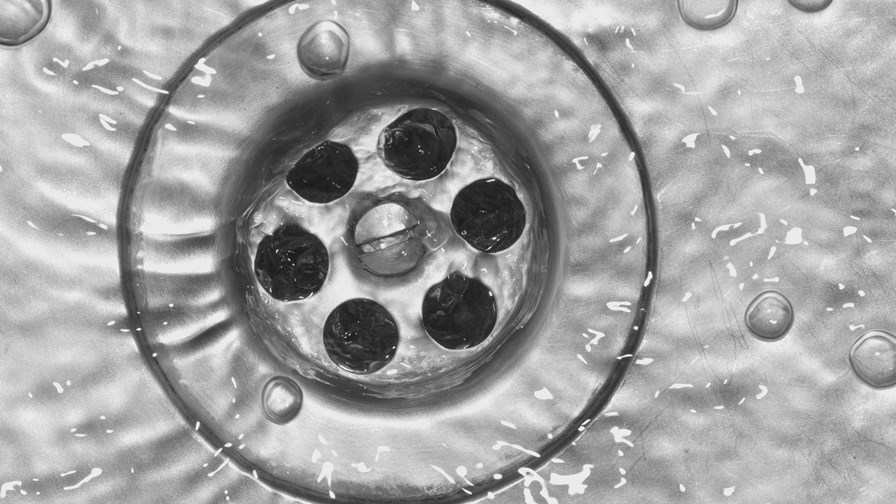 Shares surged to 76 per cent above IPO price within two months of launch

Now down to under initial offer price of $US68

Expectations stock will fall by a further 50 per cent over the next thee quarters

Jack Ma says investors are a third priority
It was a year ago yesterday that Alibaba, the Chinese Internet company with a hammerlock on China's burgeoning e-commerce market, floated on the stock market to the tune of US$21.8 billion. A year ago today there was huge excitement as the shares gained 38 per cent overnight. Over the next two months the share price rose to 76 per cent above what they had been on the day of the IPO.
But that was then and this is now and as China's economic woes multiply and consumer spending contracts, Alibaba's glory days of "Open sesame and pile-up the gold" are a long way behind it.
What a difference a year makes. Ali Baba, the Arabian Nights story, is ancient. It comes from Arab legend and the oral trsadition tales of One Thousand and One Nights. It became well known in Europe when it was translated into French by Antoine Gallard way back in 1704. Alibaba, the public company, has lasted just 366 days to date, during that time it has lost considerable favour and face in the eyes of the Chinese government and isn't the shining light it once was.
Since the end of November last year Alibaba's market worth has steadily declined and its shares are now worth less than the $68 struck for floatation and the company faces a barrage of problems ranging from the high percentage of sales of counterfeit products being sold over its platform, all the way through to the serious questions that are being raised about its corporate governance.
However, Alibaba seems to be caught in a spiral of denial and continues determinedly to overvalue itself despite abundant evidence that the market thinks otherwise.
Problems with corporate structure and declining growth
It is Alibaba's corporate structure that is potentially the biggest problem. Because of tight governmental regulations with regard to foreign ownership of Chinese companies, Jack Ma and Simon Xie effectively control Alibaba while the shareholders listed as buying Alibaba stock at launch own the rights to the companies revenues.
However, it should be remembered that Jack Ma has a long history of not caring over much about investors. Indeed, in a document appended to the IPO filing itself, he told potential shareholders that they would be in third-place on the priority list after customers and employees because the company is striving for long-term success and will not be distracted from its goals by "short-term market volatility". Now where have I heard that one before? The message was stark enough but potential investors ignored it and piled-in to buy Alibaba shares. They can't say they weren't warned.
And it isn't as if Mr. Ma's propensity to relegate shareholder interests hadn't been signalled in the past. Back in 2011, long before Alibaba's IPO, he transferred control of Alipay, the third-party online payment platform with no transaction fees, out of Alibaba. This move enraged David Einhorn of Greenlight Capital and he sold his considerable stake in Yahoo as a result. Remember, in those days Yahoo was effectively the US proxy for Alibaba itself. It was a vote of no confidence. Mr. Einhorn told Yahoo - and via Yahoo, Alibaba itself this "wasn't what we signed up for."
Then there's the matter of Alibaba's declining growth. Figures issued for Q2, 2015 show that the rate of acceleration of sales fell back to 29.1 per cent, down from 42.5 per cent in Q1. Over the quarter in which the Chinese New Year and other holidays were celebrated and gifts and presents bought, growth was 38 per cent compared to 65.7 per cent the year before.
Long-term goals more important than short-term difficulties - hopefully
Of course, Alibaba is a massive company that continues to dominate a massive market and make massive profits but some of the the gilt has definitely been rubbed off the gingerbread. The response to current events by Alibaba's vice chairman Joseph Tsai, is typical of the man and the company; he commented, "We don't think about events backward looking, we try to look forward. We have made our mistakes and we learned from them."
Jack Ma himself is looking ten years down the line and expects, over that period, that Alibaba will move beyond e-commerce into content, including movies and sports. Now those are crowded and very competitive market in 2015. What the'll be like in 2025 is anyone's guess, but they are unlikely to be easier areas in which to do profitable business.
He also wants to expand further into Internet-based payment systems and to convince others around the globe to migrate to Alibaba's homegrown operating system and its cloud computing services.Those could be hard things to sell to a sceptical world.
Other plans call for Alibaba to become a major player in "O2O" or "online to offline" - taking and providing Internet-based information and connecting it directly to consumers via smartphones and tablet devices. Watch that space!
Meanwhile, analysts outside China, (where both they and journalists can be charged with a criminal offence for reporting the sort of economic news that the authorities don't like) expect that Alibaba's stock will continue to fall - perhaps by a further 50 per cent "over the next two to three quarters".
Email Newsletters
Sign up to receive TelecomTV's top news and videos, plus exclusive subscriber-only content direct to your inbox.