Amazon launches new Echo speakers as Google expels it from YouTube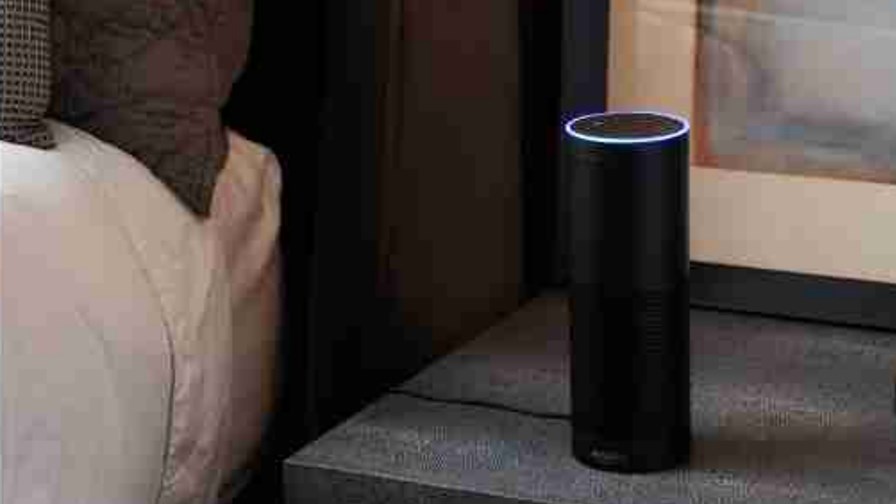 Amazon has revamped its Echo smart speaker line-up - the gadget family that kicked off the home-based smart assistant trend - causing Google in particular to look to its speaker smarts to match the online retail giant .
New looks for Echo have been announced and new versions with improved sound and voice recognition introduced.
The basic Echo now has a swappable 'shells' feature which comes in different materials to give the unit a different look or maybe blend better with the home decor (or not).
The Echo Plus acts as a home hub in charge of smart lighting and other IoT-style, smart home gizmos, while the Echo Spot has a screen for video playing. The Echos and Dots are the smart speakers while (don't be confused) Alexa is the voice control system.
Pricing is keen at $100 for the basic Echo; the Echo Spot (screen and camera) is $130 and the top of the range hub - the Echo plus will cost $150. Amazon's objective is to sell at or around cost and to keep itself out ahead of Google and Apple in the numbers game: the Echo is its store front, not a moneymaker in its own right
Thanks to its head start, Amazon appears to have taken a lead in the internet connected speakers with Echos grabbing an estimated (no official sales figures from Amazon) 75 per cent of the US market with its built-in smart assistant functionality, according to Consumer Intelligence Research Partners, (CIRP) which thinks around 15 million devices have been sold to date.
It can be triggered by its user calling out to it with a range of words. If you get tired of calling "Alexa" you can revert to other trigger words such as "Echo," "Amazon," or "Computer", but whatever you do, don't suddenly say "Google".
The two online giants appear to be in serious spat mode. According to The Verge Google has coincidentally (apparently) blocked the Amazon Echo 'Show', the video delivery platform, from accessing YouTube, so if you're using your Echo to view videos, since most of them are invariably hosted on YouTube, you might be out of luck.
Misunderstanding? spoiler tactic? or strategic decision? It's currently unclear, although The Verge says Amazon is treating it as a serious strategic move, while Google says Amazon has been ignoring its terms and conditions and it wants to reach an agreement (which rather implies that it's prodding Amazon where it hurts - in the product launch - to bring it to the table). Probably be ironed out soon.
Email Newsletters
Sign up to receive TelecomTV's top news and videos, plus exclusive subscriber-only content direct to your inbox.