BT threatens a decade of litigation over forced sale of Openreach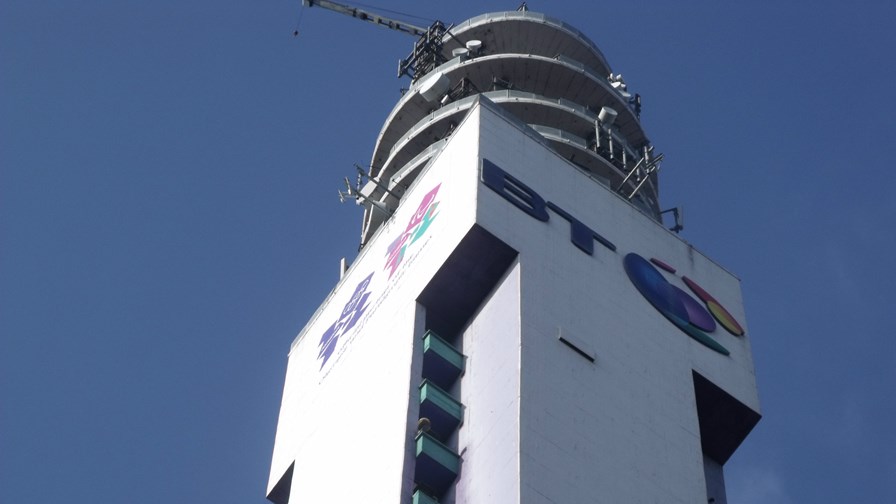 Gets its retaliation in first
Tells regulator it will cease broadband investment
Take its case to every court in the land - and beyond
Drive for 'Broadband Britain' will be stopped in its tracks
Smooth, bespoke-besuited BT boss Gavin Echlin Patterson is getting his Calvin Klein's in a potentially uncomfortable twist over a renewed investigation by the regulator, Ofcom, as to whether or not the incumbent UK telco should be broken-up and forced to sell Openreach, its wholesale access division.
With his head of long, dark, wavy hair and a penchant for sharp tailoring over deeply unbuttoned shirts, Mr. Patterson looks every inch the marketing executive he used be when he was in charge of the Pantene tonsorial conditioning lines at Proctor and Gamble. However, appearances can be deceptive and after moving to BT in 2004 as MD of the telco's consumer interests, he rose rapidly through the ranks to become CEO in 2013.
Less irascible than former CEO Ben Verwaayen and considerably more extrovert than his immediate predecessor the self-effacing Ian Livingston, Mr. Patterson has a reputation as a charming but ruthless cost-cutter possessed of a deceptively easy-going management style.
Gavin Patterson's successes are the telco's on-demand TV service, BT Vision and his spear-heading the drive to introduce the optical fibre service, BT Infinity. As far as his public persona vis-a vis regulators and legislators is concerned he has been regarded as a rather emollient man preferring gently to smooth BT's path to the future rather than to take jackhammers and a steam shovel to it - until now.
Trinity of jealous competitors versus monopolistic incumbent? We've heard it all before
The UK regulator's last strategic review of BT took place 10 years ago and, back in 2005, it resulted in what is now Openreach being hived-off as separate entity from the BT parent. Ten years on the telecoms landscape has changed again and BT's rivals headed by (as usual and of course) principal whinger Sky supported by the moaning back-up duo of TalkTalk and Vodafone are calling for BT's consumer business to be split from Openreach.
Ofcom has been at least partially convinced by the demands from Murdoch and his bedfellows and says it is "concerned" about the unit's performance in light of alleged evidence of "monopolistic practices" at Openreach. The whole bitter dish has been liberally garnished with a plethora of true tales of Openreach's lousy service.
Sky's claim is that, in most of the UK, Openreach is a de facto monopoly with a reputation for abysmal customer service and it has brought forward evidence showing that on, average, Openreach changes already agreed installation dates for Sky domestic customers some 36,000 times a month, with 500 appointments being missed altogether! What's more, installations that are supposed to take a couple of hours within a matter of days of the order being placed, actually take 30 days.
Better the frying pan you know than the fire you don't?
Thus, since Ofcom announced, more seriously this time, that it is examining the possibility of breaking-up BT, the red mist has descended on the telco's executive suite hard by St. Paul's Cathedral and Mr. Patterson is now threatening to deploy a legal drag anchor that will all but bring the UK's burgeoning digital economy to a juddering stop for a decade or more. Virgin Media must be rubbing its hands in gless.
In an interview published yesterday in one of the UK's more serious weekend broadsheets, the Sunday Telegraph, Gavin Patterson explicitly threatened to stop all investment on broadband technologies and deployments and drag Ofcom through every court in the land (and beyond) to keep BT intact.
He said: "This is a commercial enterprise and if there's uncertainty we will defend the rights of our shareholders, undoubtedly. It puts that investment very much at risk. At the end of it, and if we're meant to be looking at the next ten years, what do you want to look back on? Do you want to look back at 10 years of litigation and arguments?"
Not content with getting his retaliation in first with an unexpectedly aggressive opening broadside against the regulator, the CEO also, very pointedly and with evident menace aforethought, drew attention to the astonishing and ever-deepening black-hole at the centre of the BT pension fund.
The point here being of course that it would be ordinary British taxpayers who would find themselves liable to chuck mountains of cash in to cover the pension deficit if a spun-off Openreach couldn't fund it. That's a political hot potato that would have the newly-elected Conservative government (with a very slim majority of just 12 seats) doing ideological somersaults to see that settled very quietly indeed, not least because the Chancellor of the Exchequer, George Osborne, has made so much of turning the UK into an economic powerhouse based on BT's so-called "ultrafast' broadband network.
So, what's going to happen? Sky would like nothing more on earth than to see BT publicly emasculated but the truth is that Openreach has been investing consistently in broadband infrastructure over quite a few years now, broadband reach is steadily extending and broadband prices are much lower here than elsewhere in the EU and downright cheap compared to the gouging that is the norm in the US. There is no guarantee that a new owner of Openreach would or could do better than BT is doing now.
Sure, Openreach has a well-deserved reputation for crap customer service, but it has long been the same for BT's Retail division as well. Would that get any better under new ownership? It's anyone's guess, but there is a strong argument that BT should be left to carry on as it is whilst being forced by dint of quickly imposed harsh financial penalties to improve its customer service game.
An ill-considered and badly executed sale of Openreach with no guarantees as to its future performance by a new owner would be a recipe for disaster with the buyer breaking promises and failing to make the investments necessary to make Broadband Britain a reality outside the major cities. Meanwhile, Virgin Media goes from strength-to-strength.
This could well be a case of 'better the devil you know'.
Email Newsletters
Sign up to receive TelecomTV's top news and videos, plus exclusive subscriber-only content direct to your inbox.