BT stung by £42 million fine: now its structural separation makes sense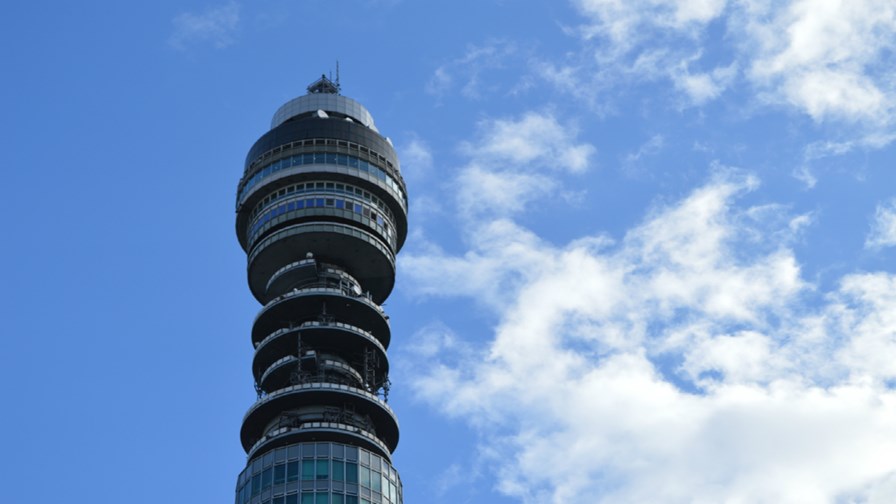 BT cut its compensation payments for delays in connecting high-speed business lines
It admits all and agrees to compensate the telcos
BT will also be fined £42m for a serious breach of Ofcom's rules
This morning comes the news that BT has been fined £42 million by regulator Ofcom for unilaterally deciding it would cut compensation payments to other telecom providers for late installations. For this and other sins it has been fined a record amount and has had to fess up and apologise.
Ofcom says the penalty is a result of an investigation by Ofcom into Openreach. That found that between January 2013 and December 2014, BT misused the terms of its contracts to reduce compensation payments owed to other telecoms providers for its own failure to deliver Ethernet services to those providers' customers on time.
Ofcom points out that its role is to intervene to make up the for the steeply sloping playing field where BT has significant market power and is therefore less affected by the market forces that might otherwise attenuate its behaviour.
According to Gaucho Rasmussen, Ofcom's Investigations Director, "These high-speed lines are a vital part of this country's digital backbone. Millions of people rely on BT's network for the phone and broadband services they use every day.
"We found BT broke our rules by failing to pay other telecoms companies proper compensation when these services were not provided on time. The size of our fine reflects how important these rules are to protect competition and, ultimately, consumers and businesses. Our message is clear – we will not tolerate this sort of behaviour."
BT's contracts require it to deliver Ethernet services within 30 working days, or pay compensation to the company disadvantaged. But when problems were encountered in certain circumstances BT is allowed to assume that a customer has agreed to an extension of the time limit. However, Ofcom found that BT did this retrospectively and systemically over a sustained period to reduce the level of compensation it owed.
It's worth pointing out that the penalty originally appears to have been set at about £60 million but BT was allowed a 30 per cent discount if it admitted full liability, did lots of apologising and mea culpas and agreed to compensate the providers that had been affected by the behaviour - hence the £42 million figure.
This announcement follows on closely from one last week which proposed compulsory, automatic compensation payments to retail customers who were similarly inconvenienced (or worse) by late and missed appointments and non- or delayed delivery of services and the like. For these instances, Ofcom is proposing a compensation tariff and a requirement to make the payments automatic, without the customer having to apply (see - Ofcom delivers the firm smack of consumer compensation).
However, both the recent moves follow on from a joint announcement two weeks before that: that BT and Ofcom had reached agreement over the separation of BT's fixed infrastructure arm, Openreach, from BT. Openreach is to remain part of the BT Group (and provide substantial cash flow), but is to get its own board and chairman to ensure independence and an even-handed approach to BT and its rivals when it came to appointment-keeping and responsiveness.
Taken on its own the separation announcement came as somewhat of a surprise, since all previous indications were that BT and its CEO, Gavin Patterson, were prepared to fight, if not to the death, then to something close to it, to keep their mitts on Openreach. Patterson, no doubt tearing a few pages from the US telco playbook, famously promised a decade of litigation and upset, basically threatening that if BT was to be taken down he would take Ofcom with him and nobody would be a winner.
It's worth remembering that such a conflict is a David and Goliath affair and that BT, with all its legal resources and deep pockets, is not the David unless it weakens its position by doing a series of outrageous things… which it did.
So the reason the sudden separation announcement came as a surprise is because, whether by design or not, the way the judgements were announced was more or less in reverse order. It can now be seen pretty clearly that the reason Ofcom won in its quest to prise Openreach away was because of BT's transgressions - these would have been known by the parties 'before' the announcement of the BT/Openreach separation and seem now to have formed the mainspring for it. Especially, it seems to me, the accusation that BT brazenly lied to the regulator. To quote from the Ofcom statement: "BT will also be fined £300,000 for failing to provide information to Ofcom. Through this Ethernet investigation, Ofcom became aware that BT failed to provide accurate and complete information for the original dispute, the Business Connectivity Market Review 2016 and this investigation.
"Ofcom takes any breach of our information gathering powers very seriously as such failures undermine the integrity of the regulatory regime. Any company that breaks these rules should expect similar consequences."
Arguing your case in court is one thing, presenting information you know to be false is quite another. In words we can all understand, BT is simply not to be trusted to supply correct numbers. Therefore a more transparent arrangement - such as the structural separation of BT from Openreach - is nearly the only way to ensure transparency and fair dealing in the future.
Email Newsletters
Stay up to date with the latest industry developments: sign up to receive TelecomTV's top news and videos plus exclusive subscriber-only content direct to your inbox – including our daily news briefing and weekly wrap.