Vodafone says it has extended its fixed broadband service to all UK customers. Really?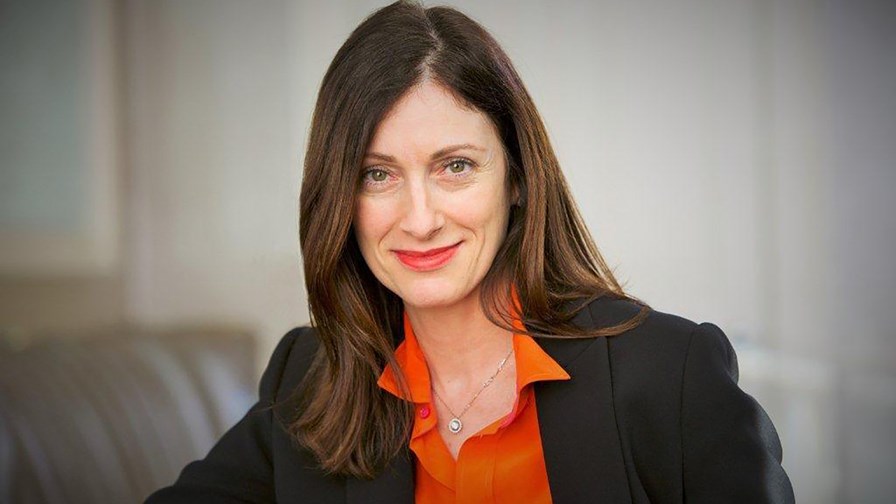 Speeds of up to 76Mbit/s offered
Claims that 22 million premises have been passed by its network
50 per cent tariff discounts to encourage switchers
Still no mention of TV services
Vodafone UK has today launched its broadband and home phone services to "millions of its customers across the UK", following an earlier limited launch period. Only two months ago, Vodafone announced that it had built out a fibre network to every BT exchange in the UK and was now in a position to get back into the home broadband market in a big way. Well, they are certainly not offering service via every BT exchange. Vodafone's press team says its network "reaches exchanges which pass around 22 million premises", which isn't the same thing as offering a service to 22 million of the UK's estimated 25 million homes. The telco won't say how many households can receive service.
"We started our broadband journey with an exclusive offer available only to a few Vodafone customers," said Cindy Rose, Consumer Director at Vodafone UK. "We have now extended this to all of our millions of customers as our way of saying thank you for their loyalty. We know our customers depend on us to stay connected, and now we can satisfy their needs both at home and on the go."
Vodafone will be competing head-to-head with BT's Infinity range of services, offering speeds of up to 76Mbit/s downlink. It will also provide a router which uses beamforming technology to maximise coverage in specific areas, and allows for a separate guest WiFi network to be set-up – features that BT's HomeHub 5 does not support, although Vodafone's router will have to be exceptionally good to match the reviews earned by the HomeHub 5 (by far the best ISP-supplied device on the market).
"We have had great feedback on our broadband service from the customers involved in our regional launch," said Jeroen Hoencamp, CEO of Vodafone UK. "We are really pleased that they are finding the speeds as fast as they hoped for. We are looking forward to many other customers taking us up on our great offer and joining us on our journey to be the UK's leading providers of entertainment services."
Broadband for all?
Many other customers maybe, but I'm not one of them (despite being a Vodafone mobile customer). There is also a degree of misinformation being published – notably the quote above attributed to Cindy Rose. Its service isn't available to "all of our millions of customers" – hence the following website generated message when I checked availability in the centre of my medium-sized town this morning: "None of our Vodafone Connect broadband and home phone packages are available at your address right now. You may still be able to get it by using a dongle with your device or via mobile broadband." Ms Rose should know that I, and doubtless millions of others, certainly don't regard an over-priced and over-capped mobile dongle-based alternative as being the same thing as 76Mbit/s unlimited VDSL connectivity. A little more honesty in your marketing materials would go a long way.
Still, for those who are able to take advantage of the new service, Vodafone is going out of its way to encourage switchers. It says it has a hassle-free "Easy Switching" service and will discounted the broadband price by 50 per cent for the first year. On paper, it certainly looks competitive, but by targeting the entire range of users from cost-conscious consumers to those requiring maximum speeds and coverage, as well as businesses, it is going head-to-head with BT. And BT is the dominant player in this market (it also owns the low-cost and extremely popular PlusNet ISP) with a tried and tested offering.
BT also has premium sports and entertainment TV services, and currently Vodafone makes no mention of TV, being content with triple play, at least for the moment. Interestingly, earlier this year when Vodafone announced its network roll out, questions about television in any form were forbidden on the journalists' call. Presumably because it had just confirmed that it was in a swap deal with Trinity Global, which owns the UK's Virgin Media cable operation. Incidentally, the aforementioned Ms Rose was previously Executive Director of Digital Entertainment at Virgin Media (do the math, as they say). That proposed deal, however, has gone suspiciously quiet. Can Vodafone leverage its experience in offering fixed broadband services across 11 other countries in Europe to the ultra-competitive UK market? Especially without a TV play?
(updated to include feedback from Vodafone:)
Vodafone says its will prioritise Vodafone customers first (those that can get it), and will extend its financial offer to everyone else later this year: "that will mean that in limited areas a broadband service will not immediately be available." It also says that BT Openreach provides fibre to the cabinet (true), so as that fibre is further rolled out, they will be able to offer services to those properties not yet covered (true again, but it doesn't explain those exchanges that are fibre-enabled, already offer BT Infinity2 76Mbit/s services, and yet have no Vodafone service – mobile customer or otherwise).
You have to question just how many exchanges it has switched on – odds are high that it is rather less than all 4,116 current FTTC fibre-enabled exchanges.
Email Newsletters
Stay up to date with the latest industry developments: sign up to receive TelecomTV's top news and videos plus exclusive subscriber-only content direct to your inbox – including our daily news briefing and weekly wrap.