UK superfast broadband take-up shows BT was dragging its feet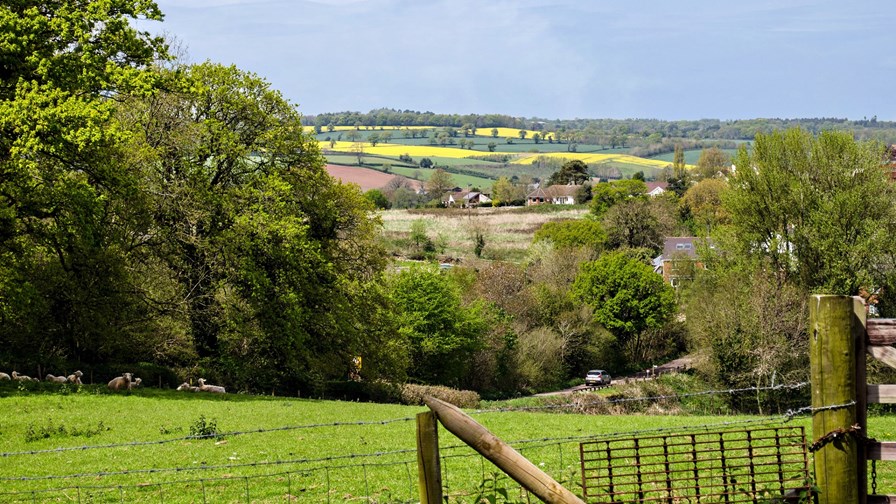 UK incumbent returning £712 million to BDUK on raised take-up assumptions
Openreach adding 13,000 FTTP premises per week
Network capex in 1H close to £1 billion
BT is giving £712 million back to the state because, to put it simply, take-up of high-speed broadband in supposedly uneconomic areas is sufficiently high that it didn't really need government funding in the first place.
In its first-half results announcement on Thursday, the UK incumbent reported a £140 million year-on-year uptick in capital expenditure to £1.83 billion, the increase coming as a result of the return of funding it won under the BDUK programme. Its £712 million return for the first six months of the financial year is an increase of £176 million on the same period last year.
Essentially, BT has revised upwards its assumptions for superfast broadband take-up in BDUK areas to 61% of premises passed from 41%. It was able to do this because the majority of Openreach's ISP customer took up an offer of pricing discounts in return for volume commitments, giving the company greater certainty on take-up.
That's great news for the UK, which, as TelecomTV reported last week, is still seriously lagging behind its European peers when it comes to full fibre coverage and – perhaps more importantly – take-up.
It's also good news for BT, which is able to roll out fibre broadband to more places and generate a return on its investment.
But it perhaps begs the question why BT required BDUK funding in the first place. You could argue that the UK telco should have been providing better broadband to many BDUK areas under its own steam, rather than waiting for the state to push it to do so.
BT is also getting a push from rival providers rolling out fibre infrastructure of their own. On Wednesday Hyperoptic announced that over 160,000 social housing properties have access to its full fibre network, while CityFibre last week pledged to invest £2.5 billion in wholesale FTTP networks to cover 5 million homes, to name but two.
But while there has been a lot of hype around alternative networks in the UK, it is worth pointing out that BT is also investing substantial sums in network. And to be fair, it is in many ways easier to be a challenger than an incumbent.
BT has a raft of regulatory issues to contend with. Only this week Ofcom formally released BT from a series of undertakings dating back to 2005 that governed its relationship with Openreach. The move was something of a formality, given the legal separation of BT and Openreach, but it serves to highlight the fact that BT has more on its plate than most of its rivals.
And the telco is understandably concerned about protecting its investments in network infrastructure, which despite the criticisms levelled at it, remain substantial; BT's 1H capex figure included £988 million in network investments alone.
BT has also hinted at accelerating its full fibre rollout.
"We are making positive progress on the key enablers to ensure that we can secure a fair return on our FTTP investment, and are ready to expand the FTTP programme up to and beyond 10 million premises if the conditions are right," said outgoing CEO Gavin Patterson in a statement accompanying the results announcement.
Openreach aims to pass 3 million premises with FTTP by 2020, but has also floated the idea of extending its goal to 10 million by 2025.
That 10 million currently seems some way off though. Openreach's superfast broadband network passed 27.2 million premises by the end of September, an increase of 838,000 over 12 months, including 682,000 FTTP and 1.29 million Gfast locations; actual FTTP connections stood at 226,000 at the end of the quarter, an increase of 100,000 over 12 months, while Gfast connections came in at just 7,000.
However, Openreach is building out FTTP to 13,000 premises per week, BT said. A back-of-the-notepad calculation shows that if it maintains that rate it could have just about doubled its FTTP footprint by this time next year.
Email Newsletters
Stay up to date with the latest industry developments: sign up to receive TelecomTV's top news and videos plus exclusive subscriber-only content direct to your inbox – including our daily news briefing and weekly wrap.