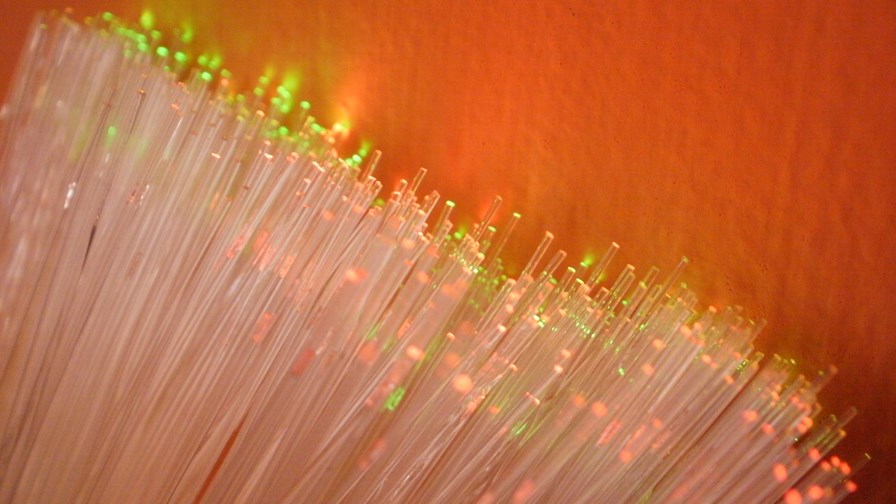 Altnet to deploy ultrafast networks in 37 locations
UK might actually hit government's full-fibre target
Global fixed broadband subscriptions top 1 billion
UK altnet CityFibre will invest £2.5 billion in wholesale FTTP networks, delivering coverage to 5 million homes. It means the country might actually reach, nay, even exceed the government's target of deploying full fibre connectivity to 15 million premises by 2025.
"Significant investment from new network operators is critical to deliver our ambition for nationwide coverage," said Jeremy Wright, Secretary of State for Digital, Culture, Media and Sport, in a statement included with CityFibre's investment announcement.
Indeed, if you take into account fibre-to-the-building (FTTB) specialist Hyperoptic's ambitious plan to cover 5 million premises by 2025, along with TalkTalk's roadmap of 3 million premises, and of course incumbent Openreach, which also has a target of 3 million premises, then – depending on the amount of overlap – hitting the government's target doesn't seem wholly unreasonable. In theory, anyway.
It is also worth remembering Liberty Global-owned Virgin Media's Project Lightning programme, which, troubled as it is, will have added around 4 million premises to its HFC network by the end of next year. You have to assume that one day Virgin will finally flick the switch on DOCSIS 3.1, giving customers a connection speed that is comparable to full fibre.
Taken together, and at the risk of sounding somewhat naïve and idealistic, the outlook for the UK's fixed broadband infrastructure is in danger of resembling something that isn't terrible. This is significant because as well as ultrafast fixed broadband access, widespread fibre deployment will also play a critical role in delivering 5G.
On a side note, progress with full fibre raises questions about the wisdom of Openreach pursuing copper life-extension technology like G.fast. The incumbent aims to cover 10 million premises by the end of 2020, and the tech itself supports theoretical peak speeds of up to 330 Mbps. While that is plenty fast enough for today, the aforementioned FTTP rollouts – including Openreach's own deployment strategy – point to a future that is decidedly high in fibre.
Still a long way to go
This is encouraging because the UK remains a laggard when it comes to full fibre. The country ranks 15th in Europe in terms of fibre-to-the-home/building (FTTH/B) coverage, according to figures published by the FTTH Council Europe earlier this year. In terms of penetration, the UK still doesn't even make it onto the league table: in order to qualify, at least 1% of total households need to subscribe to fibre broadband.
Fast-forward to 2025 though, and if by some miracle the UK really does hit the government's target, it means nearly half of all households will be connected to full fibre networks. This is a move firmly in the right direction, but still not great considering that France, which has a similar number of households spread across a larger area, today boasts FTTH/B networks that pass more than 10 million premises and penetration of nearly 15%.
Back to this week's news, and CityFibre says its investment plan will see new infrastructure rolled out in 37 towns and cities that already fall within range of its backbone network. The company is already deploying fibre access networks in Milton Keynes, Peterborough and Aberdeen, and construction is due to begin in Edinburgh, Stirling, Coventry and Huddersfield before the end of the year, followed shortly afterwards by Cambridge, Leeds and Southend-on-Sea.
"Our rollout will soon bring to scale an innovative wholesale network, providing Internet service providers and mobile network operators with greater choice and unrivalled technical capabilities, benefiting all sectors of the market," said CityFibre CEO Greg Mesch.
The news comes as Point Topic revealed this week that global fixed broadband connections reached 983 million at the end of June, and based on the current growth rate, in all likelihood surpassed 1 billion during September.
According to the research firm, ADSL connections fell 8% year-on-year, while FTTH/B/C connections surged 30%. Point Topic says 80% of the world's broadband connections now provided by either cable or FTTH/B/C networks.
Email Newsletters
Sign up to receive TelecomTV's top news and videos, plus exclusive subscriber-only content direct to your inbox.