UK's Virgin cable operation to build out network and take on BT in broadband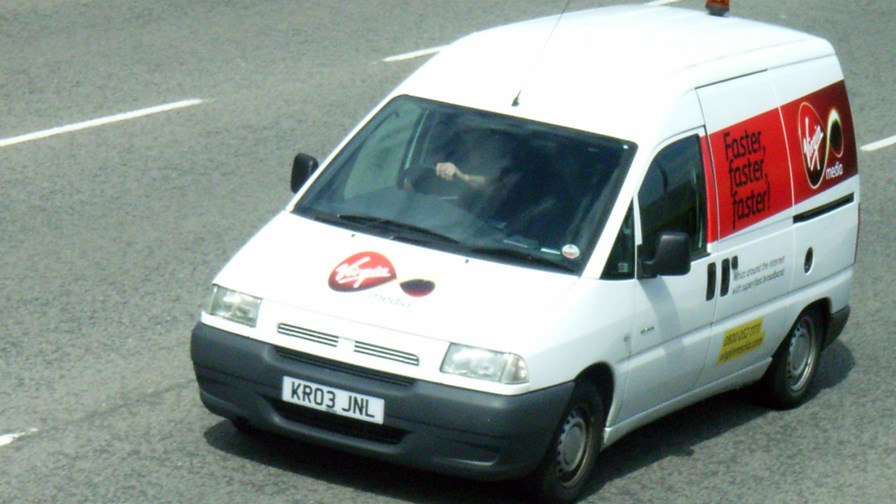 The UK's Virgin Media - a consolidation of most of the UK's cable networks - is biting the bullet and splashing some £3 billion to build out its network with the aim of garnering a reasonable share of the UK's broadband market in the longer term.
It plans to pass an extra 4 million homes and businesses bringing its total up from just over half the UK market at 12.6 million premises, to 17 million premises giving it about two thirds of the market, a position from which it can mount a sustainable challenge to BT for multiplay broadband customers.
'Project Lightning' will take five years and, Virgin claims, should create 6,000 jobs, being the largest network investment in the UK for over a decade.
The announcement has come at an interesting moment in the history of UK network building and competition. Conceived in the 1980s and built out in the late 1980s and 1990s, the UK's cable networks were originally a patchwork of individual franchises dangled to attract foreign money - which they did. To add some spice the government eventually allowed cable companies to offer voice services as well. The result was that, at the dawn of telecoms network competition, cable operators from the US and newly liberated wireline telcos from all over the world all put money in - mostly just to see what would happen.
Over the period many of the foreign players cashed out, eventually leaving just three cable operators, by far the largest being Virgin, eventually bought by Liberty Global.
Now Virgin is signalling that it's now going to build out with gusto beyond its current network footprint. Where it currently 'passes' just over half of the UK population it hopes to build to more homes and businesses from off the back of the core network infrastructure it currently has.
It clearly feels it has the architecture and technology to keep it comfortably ahead of BT. It will be targeting broadband speeds of 152 Mbit/s about double the speed of BT's current VDSL technology, although the UK incumbent is planning to introduce G.fast which can drive copper to up to one1 Gbit/s. BT is trialing the tech this summer and says it could be in a position to deploy some 500 Mbit/s services by the end of 2016.
But just to prove you can't win, Virgin is already in the firing line for not including any rural areas in its new build footprint.
Email Newsletters
Stay up to date with the latest industry developments: sign up to receive TelecomTV's top news and videos plus exclusive subscriber-only content direct to your inbox – including our daily news briefing and weekly wrap.