UK regulator Ofcom sets out plans for a "full-fibre" future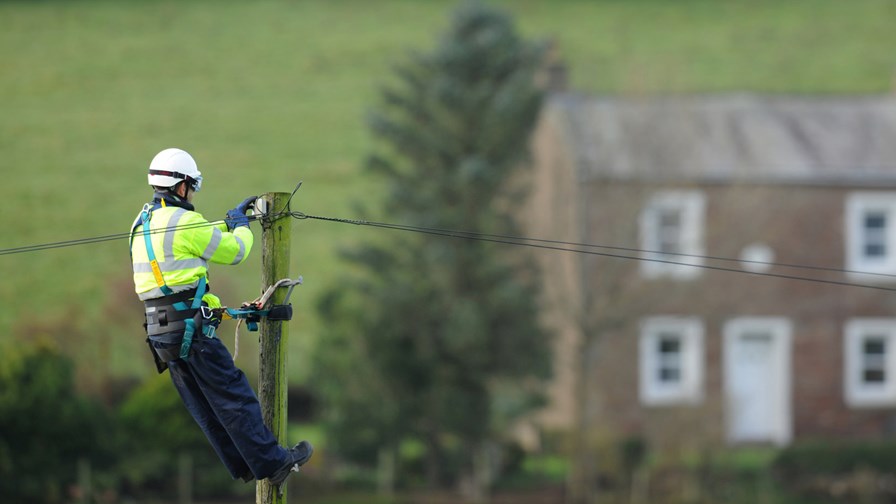 Consultation on physical infrastructure access (PIA) in the UK market
Simpler and cheaper access to BT's network for competitors to lay ultrafast broadband
Full-fibre broadband coverage just 2 per cent in the UK
It wants "full-fibre, ultrafast broadband to be widely available in the UK"
UK regulator Ofcom has commenced its consultation phase as part of a strategy to promote large-scale roll-out of ultrafast broadband, based on cable and fibre to the premises (FTTP). The idea, which was first proposed by Ofcom back in July, is to provide an alternative to the predominantly copper-based DSL technologies in operation and being planned by BT. This should fulfil the regulator's remit of delivering benefits to people and businesses in terms of choice, innovation and affordable prices.
Not surprisingly, given Ofcom's recent moves to enforce structural separation of BT and its Openreach division, the regulator's view is that network competition is the most effective incentive for continued investment in high quality, fibre networks. This also has the added political benefit of reducing the countrywide dependency on Openreach.
"Fibre is the future for broadband, and Ofcom is helping to deliver that through competition between networks," said Yih-Choung Teh, Ofcom's Competition Policy Director. "Ofcom plans to make it quicker and easier for rival providers to build their own fibre networks direct to homes and offices using BT's existing telegraph poles and ducts. This would give BT's competitors the flexibility to innovate as technology evolves, and respond to changes in their customers' needs."
According to Ofcom, other countries have seen duct and pole access used to extend fibre to people's doorsteps. In Spain and Portugal, it says the resulting competition has helped deliver full-fibre broadband coverage of 79 per cent and 70 per cent respectively. This compares to around just 2 per cent currently in the UK.
"Today we're explaining how access to BT's tunnels and poles could be improved, allowing other providers to connect ultrafast, fibre broadband directly to UK homes and offices," added Yih-Choung Teh. "Our plans will give providers increased confidence to invest in their own full-fibre networks at reduced cost."
Ofcom wants to ensure that all providers can lay fibre in BT's ducts as easily as BT itself. This means BT has to re-model its third-party access costs and Openreach needs to do the same with its rental charges. The regulator hasn't ruled out capping such fees.
Life in the old telegraph yet
And it's not only ducts – for around half of UK homes, the final connection to the network is a "drop wire" from a nearby telegraph pole (yes, quaint olde UK still calls them telegraph poles). There can be space and load constraints on BT's poles, which can be overcome by simply replacing the existing copper drop wire with fibre. Easy for BT to do, but Ofcom believes Openreach should be compelled to upgrade drop wires with fibre (for a cost of course) at the request of any telecoms provider who is offering full-fibre broadband to a customer.
Ofcom's ultimate priority is for everyone in the UK to have good broadband. It is working with the government on plans to give everyone the right to request a 10Mbit/s service by 2020. Looking further ahead, it wants "full-fibre, ultrafast broadband to be widely available in the UK". Specific details and timelines remain undisclosed.
Whilst BT and Virgin Media have plans in place to extend their cable and fibre networks, along with providers such as TalkTalk, CityFibre and KCOM, Ofcom says competitors to BT have expressed concerns about the costs and time required to build these networks.
Ofcom also wants Openreach to provide comprehensive data on the nature and location of its ducts and poles. This new "digital map" of the UK will allow competing operators to plan and deploy advanced networks. BT is already developing an online database and intends to make it available to other providers by mid-2017.
There remains, though, a caveat on Ofcom's strategy. Its plans are reliant on Ofcom confirming that BT has "significant market power" in the wholesale local access market. Ofcom's review of this market is ongoing, with a consultation on its market analysis and corresponding remedies scheduled for early 2017.
Email Newsletters
Sign up to receive TelecomTV's top news and videos, plus exclusive subscriber-only content direct to your inbox.