UK Parliament scathing of BT's control over Openreach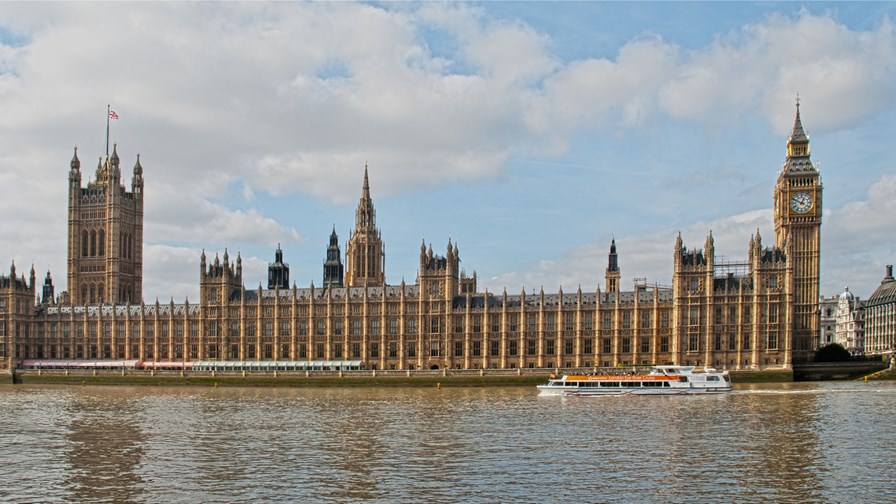 Commons Select Committee issues damning report on BT and Openreach
Concerned over levels of investment by BT and Openreach
Full separation of the Openreach business still a possibility
BT told to "put house in order" and agree to reforms
"It came as a surprise to us that BT employs an investment hurdle rate significantly above Openreach's actual cost of capital, as estimated and allowed for by Ofcom. This means that a potentially very significant amount of annual investment in broadband access and services, investment that would likely add to shareholder value, is not at present being made."
So said the UK's Commons Select Committee on Culture, Media and Sport yesterday, in its report on "Establishing world-class connectivity throughout the UK" (be warned, it's a huge document). The cross party committee has been investigating BT's broadband activities, with a focus on how it operates with its Openreach group to further the aims of the BDUK initiative.
It added: "Should BT fail to offer the reforms and investment assurances necessary to satisfy Ofcom's and our own concerns, then the regulator will need to set in train the steps to enforce full separation of the Openreach business."
The committee of 12 MPs, chaired by the Conservative Jesse Norman, said they took on board the recent Digital Communications Review conducted by industry regulator Ofcom, which set out a case for the full separation of Openreach from BT Group, without actually making an outright recommendation for such an immediate action. All parties know just how difficult and legally fraught that process would be, especially as BT had already lined up its horde of lawyers and was ready to head to the courts at the slightest provocation.
However, whilst the committee feels that there is uncertainty over whether the benefits of full structural separation would outweigh the likely significant disruption, it believes there is good reason to suggest that a more independent Openreach might increase infrastructure investment significantly. It wants Ofcom to remain resolute in its negotiations with BT, to ensure that the reform necessary to establish the quality and availability of services is delivered. Otherwise, it's separation time.
Some choice highlights from the report's conclusions:
"It is clearly unacceptable that BT has been allowed to get away with using such commercial secrecy in Government contracts when it may potentially have been the recipient of some £1.5bn of public funds to expand its own network base."
"It is now absolutely essential that BT publishes full broadband speeds and coverage at a premises level, giving full transparency of those who are and who are not receiving superfast speeds so that other providers can, if needed, step in to pick up gaps in coverage."
"We are concerned that BT is being perversely incentivised not to invest in FTTP in business parks by its present revenue income from dedicated lease lines."
"When [the 700MHz] bands are auctioned … to facilitate investment by the operators, the government may well need to place additional emphasis on achieving coverage, and on the role that mobile will play in meeting the USO for broadband, rather than primarily maximising revenue from the auction."
"The government should reform the Electronic Communications Code and take further steps to provide a conducive environment to investment and easy access to fairly-priced backhaul connectivity."
"We believe that there is a compelling case for expanding the current USO for telephony and dial-up internet to cover broadband."
"We would urge government to introduce the USO at the earliest point, possibly as early as 2018, once the BDUK rollout is due to complete."
"We agree with Ofcom that the future must be about infrastructure competition as well as service competition."
"The requirement of easy access to BT's passive infrastructure on reasonable terms is vital, as it will allow network builders to come to better investment decisions. This issue should have been given a higher priority by Ofcom much earlier."
"Given the lack of progress since 2009 in increasing third parties' access to BT's infrastructure, Ofcom must treat this issue with much more urgency."
"We believe there is a pressing need to liberate more of Openreach's revenue for investment in broadband and the evolution of its telecoms infrastructure."
"We recommend that Ofcom undertakes an assessment to ascertain the financial effect of BT's failure to invest in Openreach at its true cost of capital."
"There is good reason to suggest that a more independent Openreach might increase infrastructure investment significantly."
"We consider Ofcom has been right not to rule out full separation; that option should be kept firmly on the table."
"Openreach should be required to publish a five-year strategic investment plan for comment and agreement with the BT Group Board."
"We are disappointed by companies' frequent recourse to litigation."
Investment concerns
Here's how the committee sees the current situation: "While the Government's broadband programme, BDUK, is on track to deliver access to 95 per cent of premises with superfast services by the end of 2017, there is a serious public concern that the UK is not adequately investing in critical telecoms infrastructure. The UK is a laggard by international standards in providing fibre connectivity. This could result in a widening, not a narrowing, of the digital divide; especially as demand for faster services escalates after 2020."
When it comes broadband access infrastructure, BT rules the roost. Or rather, it does so via its local access network subsidiary, Openreach. But while Openreach and BDUK have achieved 90 per cent coverage so far, the government believes the programme has tackled the easier-to-reach premises within the so-called "interventions areas" first and has not delivered coverage to whole areas, resulting in a patchwork of premises that have not been reached and creating uncertainty among local residents. Furthermore, the committee is concerned about the lack of transparency in Openreach's costs and deployment plans for BDUK, the apparent effect of which has been "to stifle local competition and thwart other network providers' planning". At the same time, "Openreach's historically poor service record has failed to improve in the face of escalating demands on the network".
The government's approach to providing broadband access to those in the "final five per cent" of the country is through the introduction of a Universal Service Obligation (USO) whereby homes and businesses would have the legally enforceable right to an affordable and reliable internet connection. If the goal is to raise the minimum standard for all, not to privilege an already well-served minority, argues the government, then there will be no advantage in setting the USO's speed too high, especially on introduction, as this would dissuade investment. Which is why the minimum target, as proposed by Ofcom, is 10Mbit/s downlink, moving to 30Mbit/s by 2022.
Investment is at the heart of the argument, and the fact that while Openreach's investments, including in fibre, have until this year, barely increased since 2009 – a case, says the committee, of Openreach "over-earning" substantially in relation to its cost of capital.
"There appears to be compelling evidence that BT Group is exploiting the position of vertical integration to make strategic decisions that favour the Group's priorities and interests, at the expense of its access infrastructure business," said the committee in its report. "BT does not lack access to capital. Its current structure allows it to use Openreach's utility-type assets to cross-subsidise riskier activities elsewhere in the Group, while significantly under-investing in the access infrastructure and services on which a large part of the public rely." So it now sees a pressing need to liberate more of BT's financing for investment in broadband and the evolution of its telecoms infrastructure. It concludes that BT should be obliged to allow Openreach to raise finance independently in the capital markets in its own right, and to make investments that meet the business's own cost of capital. It thinks Openreach would be an attractive investment vehicle to longer-term institutional investors, which could in turn facilitate increased investment in infrastructure.
In other words, as the accompanying government press release rather succinctly put it: "BT must put house in order or face split". Just don't expect BT to make any changes of its own accord.
Email Newsletters
Sign up to receive TelecomTV's top news and videos, plus exclusive subscriber-only content direct to your inbox.