UK government weasels out of election broadband commitment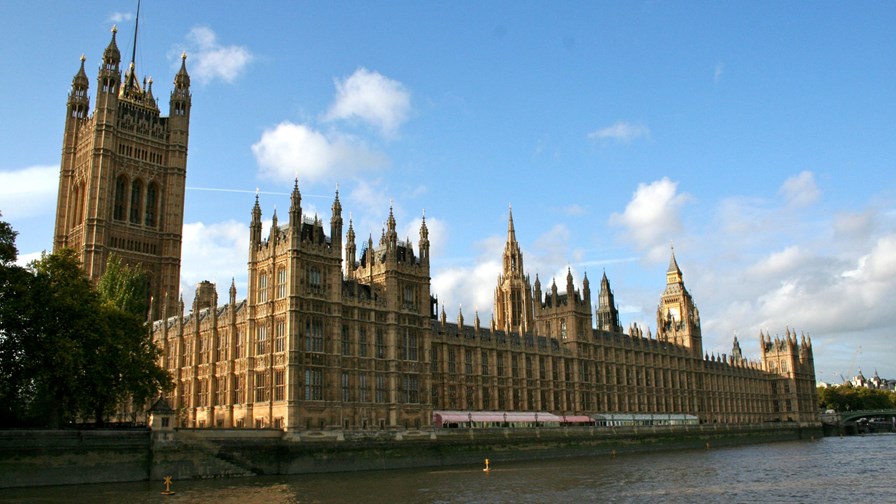 Broadband Universal Service Obligation promise abandoned
Replaced by a legal right "to demand" a broadband connection
No indication how - or even if - that can be enforced
It's OK though; national full-fibre access up from 2 to 3 per cent
Six months ago, as part of its election manifesto, the Conservative Party reiterated its pledge to provide, by 2020, all of the UK with what it likes to refer to as "superfast broadband", but which, in actuality, is a dismal and outmoded 10Mbit/s. This morning it has been announced that the promise has been abandoned. It is replaced by a "legal right" whereby households and businesses will be able to "demand" broadband access.
Speaking this morning on Today, BBC radio's flagship news programme, Matt Hancock. the government's "Minister for Digital" whose portfolio of responsibilities includes broadband, broadcasting, creative industries, cyber and the technology industry (it is not known what he does on a Friday) insisted that the manifesto commitment has been met because people will be able to "demand" access to reasonable broadband speeds.
He ignored the inconvenient fact that being able, even legally, to demand something is not the same as actually getting it - ask any child who on Monday next doesn't get the laptop, tablet or computer game they have set their hearts on for Christmas but instead are fobbed off with an IOU enforceable only after a lengthy, dispiriting and very expensive legal process.
What has happened is that today the British government has turned down an offer from the UK's incumbent telco, BT, via it's Openreach wholesale division, to connect 1.1 million rural homes and businesses to 10 Mbps broadband by 2020 in favour of what is described as a legally enforceable and certain Universal Service Obligation. A government statement says, "We are grateful to BT for their proposal but have decided that only a regulatory approach will make high-speed broadband a reality for everyone in the UK, regardless of where they live or work."
However, by going down the regulatory route, and given the hereditary slothful demeanour of the UK regulator Ofcom, it seems likely that the 2020 deadline is actually dead in the water as well. It's so pathetic, it's laughable. Why? Because the small print says that broadband providers will face a legal requirement to provide high-speed broadband to anyone requesting it - "subject to a cost threshold". The trouble is we don't know what that cost threshold is set at.
Making a virtue of necessity
The elephant in the room that the government is so studiously pretending to ignore is a political pachyderm of considerable size. Before today's abandonment of a manifesto pledge that was made so much of before the general election, several big UK ISPs, including Sky Broadband and TalkTalk plus a few lesser players had indicated that they would mount a legal challenge if the government decided to accept BT's magnanimous offer to deliver a 10Mbit/s minimum broadband speed across the UK by 2020 provided it wasn't enshrined in law as a mandatory Universal Service Obligation.
BT/Openreach's competitors were understandably concerned that a "voluntary" agreement would stifle competition - after all it isn't as if BT doesn't have considerable previous form in keeping competitors at bay for as long as possible by any means possible. In a statement this morning BT writes that it "respects the government's decision".
In his Today interview this morning the Minister of State said this, "Access means you can phone up somebody, ask for it and then someone has the legal duty to deliver on that promise. It is about having the right to demand it, so it will be an on-demand programme. So if you don't go on the internet, aren't interested, then you won't phone up and demand this." What? Yes, it's basic governmental gibberish 1.01
This is the reality: The broken promise will be replaced by a right to demand a reasonable broadband connection but with nothing in place to ensure that any given company or body will actually be required to provide it. To get to that point secondary legislation is required and there is no indication when that will be passed. And when it is, it will take Ofcom at least two years to frame new regulations and enforce them. So, maybe something might happen by 2022 or maybe it won't.
BT said its offer, which would have cost the telco some £600 million, would ensure that 98.5 per cent of UK premises would have access to fixed broadband services "by 2020". A further 0.7 per cent would have access to broadband services via fixed and wireless technologies. The final 0.8 per cent would somehow be "guided" (whatever that means) to satellite or "on-demand fibre solutions". These is no explanation of what the latter might be.
So, the UK continues to slide down the league of countries with decent broadband even as we'll need every bit of competitive advantage we can wring out of our networks when we cast ourselves adrift from the rest of Europe. But fear not. As Matt Hancock triumphantly announced on the radio this morning (as he sought to deflect questions about betraying a manifesto commitment that, according to him, isn't a betrayal at all) new figures released this very morning (what a coincidence eh?) show that the UK has just increased its full-fibre networks access by a remarkable 50 per cent in a year! Yes, penetration is up from 2 per cent to 3 per cent! Why need Britain tremble?
Email Newsletters
Stay up to date with the latest industry developments: sign up to receive TelecomTV's top news and videos plus exclusive subscriber-only content direct to your inbox – including our daily news briefing and weekly wrap.