SK Broadband brings an eye-watering 52.2Gbit/s to lucky customers in Seoul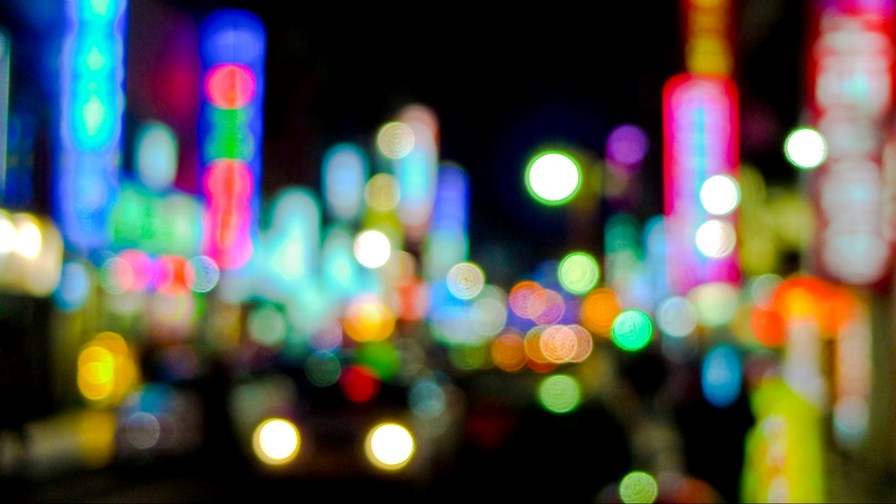 Aggregate speeds of 52.5Gbit/s achieved using three PON technologies.
Nokia supplied its PON technology, with XGS and TWDM PON
55% of households in South Korea have FTTH/FTTB
Broadband penetration in South Korea at 91%
I'm pretty content with my broadband; actual speed at this moment is 34Mbit/s – yes, it's half of what BT advertise and bill me for, but I've come to expect a low level of service with broadband [EDIT: one day later, I'm sitting here with 9.6Mbit/s for so-called Infinity 2 – not so content anymore...]. So much so that on those rare occasions where I see my downlink speed breach the 50Mbit/s mark I feel privileged and honoured. Was I envious when we visited the EPB team in Chattanooga when they first switched on the city's 1Gbit/s service? You bet I was, and a very deep green shade at that. But that's nothing compared with today's news from South Korea.
SK Broadband has worked with Nokia to deliver the world's fastest fibre access speeds to an apartment building. Lucky resident in Seoul can now benefit from aggregate speeds of 52.5Gbit/s. No, that's not a misprint; that really is Gigabits per second. Now I feel really depressed.
"All eyes in the world are focused on South Korea as it moves ahead with rolling out ever-faster broadband networks," said Federico Guillen, president of Nokia's Fixed Networks Group. "Nokia's innovation edge and our portfolio of next generation fiber technologies help customers like SK Broadband realize the true Gigabit societies of the future."
SK Broadband was the first operator to commercialise 2.5Gbit/s gigabit passive optical network (GPON) technology back in 2006. Two years ago, it introduced the world's first 10Gbit/s service, albeit in a very limited capacity, using E-PON technology. The latest technique involves reusing the existing fibre network and access platform, on which they already have deployed GPON, to boost speeds up to 52.5Gbit/s. It is using multi-dwelling units (MDUs) from Korean vendor HFR and Nokia's universal next generation PON solutions, making it possible to aggregate different technologies on the existing fibre plant.
So, it starts with the 2.5Gbit/s from GPON, then adds 10Gbit/s with XGS-PON, and finally – here comes the real kicker – adds 40Gbit/s symmetrical with TWDM-PON. And that all adds up to a whopping 52.5Gbit/s.
Future proof broadband
"As a new era looms that demands Gigabit Internet, UHD video and Virtual and Augmented Reality services, SK Broadband will establish a network infrastructure that provides the best customer value," said Yoo Ji-chang, Head of SK Broadband's Network Division. "Following the world's first commercialisation of an ADSL service and the two-pair LAN cable 500M service, we will establish a top-class optical Internet platform to create the best Gigabit broadband service environment for our customers."
Indeed, the country has clear strategic goals to have Gigabit broadband available to all citizens by 2020. Of course it helps if your country is relatively compact with a number of huge and dense cities, where close proximity apartment living is the norm. But even so, Korea has understood that it needs to become a knowledge economy and that a world-class telecoms infrastructure – both wired and wireless – is a necessary foundation for this aim. The country already has the world's highest mobile broadband penetration at 91 per cent, according to the Pacific Telecommunications Council, with more than 55 per cent of households connecting over FTTH or FTTB.
Nokia launched its universal PON solution last year, leveraging existing fibre platforms and infrastructure to help operators evolve networks gradually, adding wavelengths in line with demand. Thanks to Nokia's acquisition of Alcatel-Lucent, it has eight commercial deployments to date, including XGS-PON and TWDM-PON solutions on a single platform and line card. The vendor's latest enhancements to its PON portfolio include SDN and NFV-based capabilities to automate and simplify the deployment of legacy fibre networks, paving the way towards 10Gbit/s deployments.
Email Newsletters
Stay up to date with the latest industry developments: sign up to receive TelecomTV's top news and videos plus exclusive subscriber-only content direct to your inbox – including our daily news briefing and weekly wrap.