Singapore tops global broadband rankings… by a 15Mbit/s margin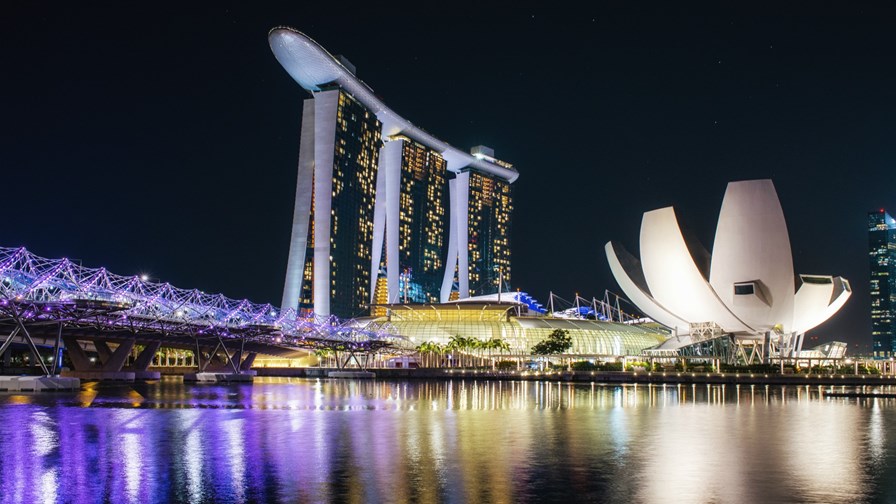 Singapore has world's highest average download speed
US comes in at 21 and the UK at 31
150 countries all have broadband downloads speeds below 10Mbit/s
Singapore citizens have been doing so well in telecoms that they must be getting tired of winning. Here's an example. The UK's Cable.co.uk has been sampling global speed tests and guess which country came out on top? Yep, you guessed it. Singapore, with an average download speed of 55.13 Mbit/s, was way, way ahead of the next highest, Sweden, which could only muster 40.16 Mbit/s. And Sweden was way ahead of the bronze medal winner, Taiwan, limping in at just 34.4Mbit/s. It all comes of having a smallish but prosperous population on a crowded island, I suppose. That and a government full of steely purpose.
But let's go back to that Singaporean number again. The difference between golden Singapore and silver Sweden was a thwacking great 15 Mbit/s (give or take a bit or two). So just the gap between first and second rankers represented a chunk of bandwidth greater than just about all the other countries: from Poland at 14.88 Mbit/s and ranked 35th, down to poor benighted Yemen ranked 189, whose citizens (those who actually have broadband) enjoy an average of 340 kilobits a second.
But wait! Just 20 years ago, 340kbit/s would have been a pretty respectable connection speed. Many of us were still on fast (56kbit/s with a tail wind) modems then. 340k? I'll take it.
What's the point?
Well I'm increasingly of a mind that 5 extra Mbit/s a second, maybe even 10 or 15, when your connection was already happy plunging along at 30Mbit/s makes not a jot of difference to your subjective individual 'user experience'. So I guess I'm calling into question the idea of 'rankings' using speed averages for the developed economies. Already my own download speed in the UK (country rank, 31) is higher than the average download speed in Singapore. And my guess is that anything above about 25Mbit/s will deliver a reasonable service anywhere, given the range of applications most of us spend much of our time on.
Maybe a more realistic ranking would be around signal uptime and latency?
But it's not just download speeds. Today Singtel announced that it will roll out its nationwide cellular IoT network by end-September. The network will support both CAT-M1 and NB-IoT technologies, an increasingly popular way of covering the field with NB-IoT filling the low rate, long battery life niche and CAT-M1 handling the requirement for higher IoT speeds. To support the deployment Singtel says it will be inviting businesses and technology partners to try out and develop IoT solutions at the IoT Innovation Lab it has set up in collaboration with Ericsson.
Email Newsletters
Sign up to receive TelecomTV's top news and videos, plus exclusive subscriber-only content direct to your inbox.