New EU report details "misleading practices" in the sale of telecoms services online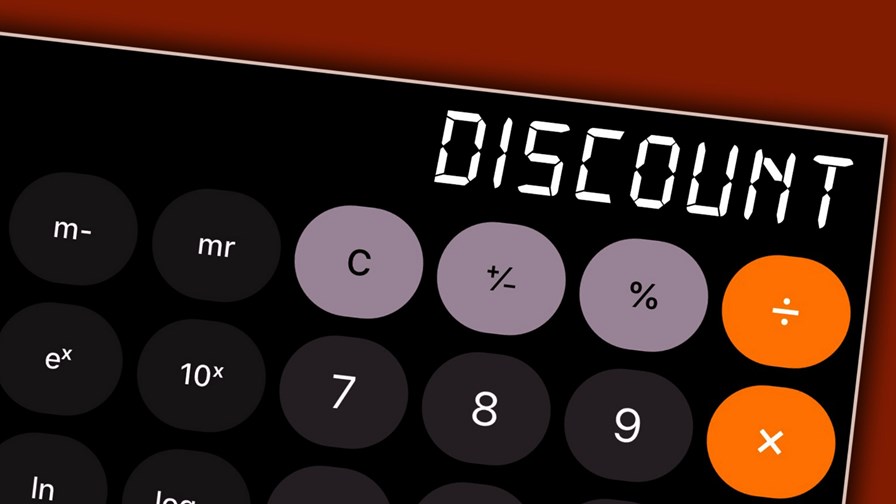 80 per cent of online sites could be flouting EU law and regulations

Half of "free"or "discounted" services actually a part of a bundle

Confusing pricing and unilaterally changed contract terms

Subscribers denied access to dispute resolution systems
Serendipity and synchronicity strike again. Yesterday TelecomTV led with empiric confirmation from the Consumer Association of what everybody in the UK knows anecdotally - that the average British broadband subscriber gets poor deal and half or less of the Internet access speeds they pay for.
The blame for this unacceptable state of affairs lies not only with rapacious service providers whose hyperbolic advertising raises the art of gilding the lily to its apogee, but also with laggard regulators whose laid-back approach to their responsibilities make the good old Iberian concept of "mañana" sound like Winston Churchill's wartime demand for "Action This Day".
However, something seems to be stirring in the kennels of the various European telecoms watchdogs. Maybe it will turn out to be little more than the rising of the sap and a consequent attack of Spring fever that will run its course in a short while and subside to allow the regulators to resume their accustomed somnolent demeanour but at this very moment they seem to be fired-up enough to investigate the online advertising and bundled service offerings of telcos and ISPs.
The sudden burst of unaccustomed energy is the result of the recent publication by the European Commission (EC) of the results of an investigation of structure and workings of 207 telco and ISP websites focused on domestic subscribers. The report claims that up to 80 per cent of those online sites that are selling fixed, mobile, broadband and streaming services to ordinary consumers may be in breach of both individual national Member State and over-arching EU regulations.
The EC's press release, "Buying telecom services online: Commission and consumer protection authorities reveal misleading practices", says that the investigative "screening" of the 207 websites reveals that 163 of them are "likely" to be in breach of European and Member State consumer laws. The most common issue the investigation identifies are the advertisement of allegedly "free" or "discounted" packages that are in fact no more than part and parcel of an extant bundled offer, but it also highlights the absence of meaningful dispute resolution mechanisms and the fact that the websites can (and will) unilaterally change the terms of the contract with the subscriber without providing either information on or justification for their actions.
Europe's Commissioner for Justice, Consumers and Gender Equality, Věra Jourová, commented, "Consumers use their mobile phone or Internet subscriptions every day and should be able to trust these services. This screening confirms, however, that a number of websites selling such services are misleading consumers by advertising fake discounts or not providing the full information necessary to make an informed choice. I expect the false and misleading information to be corrected as soon as possible to ensure the sector fully respects EU consumer rules." She does not define whatever "as soon as possible" might mean but the findings against the 163 companies have been handed over to national regulators for further investigation and enforcement action.
So many sharp practices that the website owners have finally cut themselves badly
Among the EC's main findings are that in 50 per cent of cases websites advertised a package of services for free or on discount, when they were merely a service provided in a bundled package. Worryingly, in 78.7 per cent of cases the websites in question failed, deliberately, to provide the stipulated link to the Online Dispute Resolution platform. To make matters worse, 40.6 per cent of the websites were found to carry no description whatsoever of, or access to, a dispute resolution system.
It was further found that 31.9 per cent of the 163 websites abrogated to themselves the "right" unilaterally to change the terms of a subscriber's contract or of the service being provided without informing the consumer and without allowing the consumer to cancel the contract. Meanwhile, 25.1 per cent of the websites did not provide clear or truthful information about compensation and refund arrangements when the offered service is not what the client had paid for and 21.7 per cent failed to provide clear and comprehensive information on automatic contract renewal.
Last year's EU Consumer Markets Scoreboard revealed that consumers deeply distrust telecoms companies and regard them as the source and cause of more problems and disputes than any other sector with which they have dealings. A quick glance at the far from comprehensive list of sharp practices detailed above show that they are right to do so.
The EC is currently framing its "New Deal for Consumers" which, when passed into European law, will greatly bolster consumer rights and their means of redress and provide swingeing new penalties for those guilty of crooked commercial practices. It can't come soon enough. The stench is getting more pungent by the day and it is evident that Europe need a telecoms Hercules to labour to sweep clean the virtual Augean stables as soon as possible.
Email Newsletters
Sign up to receive TelecomTV's top news and videos, plus exclusive subscriber-only content direct to your inbox.