Inmarsat should complete its new broadband satellite constellation today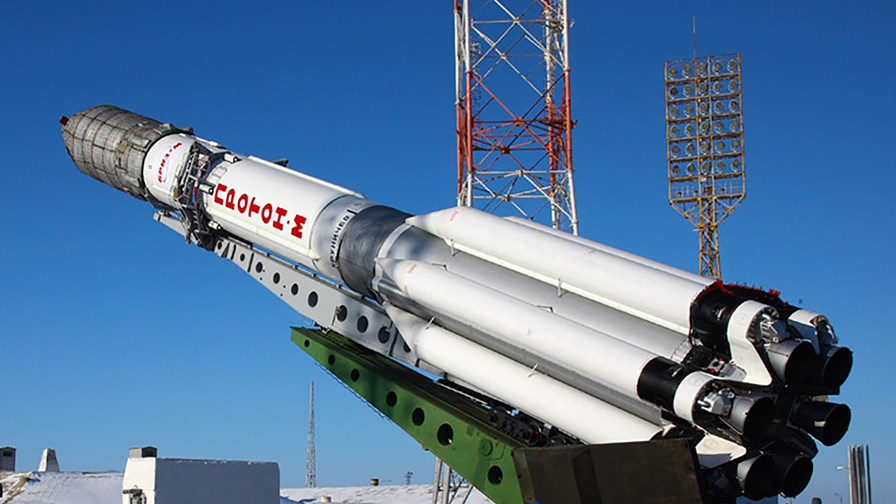 Third and final Global Xpress satellite launch
Launch scheduled for 12:44pm (BST)
Broadband speeds 100 times faster than previous Inmarsat services
Full global service by end of 2015
Inmarsat will launch its third satellite in its Global Xpress (GX) programme at 12:44pm (BST) today, if all goes well with the launch. You can watch the launch from the Baikonur Cosmodrome in Kazakhstan on YouTube via the embedded video below (and hopefully there will be a replay after the event for those who missed it).
The Inmarsat-5 F3 satellite will cover the Pacific Ocean Region and will, together with Inmarsat-5 F1 and Inmarsat-5 F2, create what the company says is "the world's first globally available, high-speed mobile broadband service, delivered through a single provider".
Global Xpress will deliver broadband speeds around 100 times faster than the company's fourth generation (I-4) constellation, offering services for customers in both the public and private sectors, especially in the most remote and inaccessible regions of the world.
"The completion of the Global Xpress constellation will be a significant milestone for our organisation and is fundamental to the delivery of a new era in mobile satellite communications which will change the future for us all," said Rupert Pearce, CEO of Inmarsat. "We believe that our GX technology will drive innovation and support value-added services and solutions for our government and enterprise customers on land, at sea and in the air; in opportunities as diverse as the merchant maritime, business and commercial aviation, government, energy and resources and enterprise VSAT segments."
The first Global Xpress satellite was launched in December 2013 and entered commercial service in July 2014, covering Europe, the Middle East, Africa and Asia. This was followed by the launch of Inmarsat-5 F2 in February 2015, which covers the Americas and the Atlantic Ocean and which will enter commercial service later this month. Following the (hopefully) successful launch of I-5 F3, Inmarsat expects to commence global commercial GX services by the end of the year.
"We are particularly pleased that GX will support vital programmes enabling governments to meet the rapidly changing requirements of our world," added Pearce, "including the transformation of remote societies that are currently inadequately served by terrestrial networks."
All of Inmarsat's fifth generation satellites have been built by Boeing Satellite Systems and the launch is being undertaken by International Launch Services using a Proton launch vehicle. The Inmarsat-5 satellites operate with a combination of fixed narrow spot beams to deliver higher speeds through more compact terminals, plus steerable beams so additional capacity can be directed in real-time to where it's needed. They work in the Ka-band but also integrate with Inmarsat's L-band network.
The company has also partnered with Cisco on the development of its Service Enablement Platform (ISEP) and Inmarsat Gateway, which will deliver applications from its certified Application Partners tailored to meet Global Xpress users' needs.
Now, grab a coffee, sit back, and enjoy the launch.
Email Newsletters
Sign up to receive TelecomTV's top news and videos, plus exclusive subscriber-only content direct to your inbox.