FCC Chairman Wheeler's plans for municipal broadband revoked by Appeals Court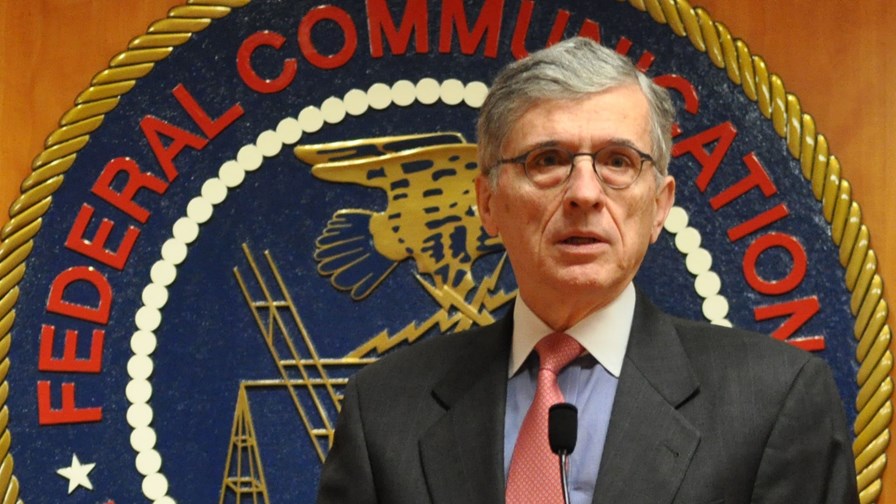 Sixth Circuit Court of Appeals reverses FCC's 2015 action
Wheeler says it is a blow to "jobs, investment and opportunity"
Although Commissioner O'Rielly was "heartened by the decision"
Likely next stop, the Supreme Court
The US FCC has received something of a setback in its attempts to foster and encourage greater use of municipal broadband. The Sixth Circuit Court of Appeals ruled yesterday to reverse the FCC's 2015 action in support of local broadband projects, unanimously stating that the FCC had exceeded its authority (although there was support for the FCC from Judge Helene White). It's a blow to FCC Chairman Tom Wheeler's attempts at encouraging greater broadband adoption cross the country, especially in areas not served or under-served by telcos.
"While we continue to review the decision, it appears to halt the promise of jobs, investment and opportunity that community broadband has provided in Tennessee and North Carolina," said Wheeler. "In the end, I believe the Commission's decision to champion municipal efforts highlighted the benefits of competition and the need of communities to take their broadband futures in their own hands."
However, he pledged to fight on, promising: "Should states seek to repeal their anti-competitive broadband statutes, I will be happy to testify on behalf of better broadband and consumer choice," and "Should states seek to limit the right of people to act for better broadband, I will be happy to testify on behalf of consumer choice."
There's also one further legal move the FCC can make, and that's to take the matter all the way to the US Supreme Court, which has a remarkably high percentage of overturning Sixth Circuit decisions.
The judges in their ruling concluded that by authorising municipal power boards like the Electric Power Board of Chattanooga (EPB) – which pioneered the concept of the Gigabit City years ago when most telcos were still struggling to offer 10Mbit/s to their customers– to offer broadband services statewide and outside of their city boundaries had pre-empted portions of the Tennessee legislation and was "so remarkable that even the Department of Justice has declined to defend it."
There's not much love for federal government in many parts of the US, and its decisions and actions often come under incredibly close scrutiny by state authorities. It is, after all, all about power (and money of course; let's not forget the huge lobbying work and funding of legislation by corporates, eager to influence political decisions. If you want to start fuming over that injustice, then head over to Phillip Dampier's blog).
The court added that even assuming that the federal government could interfere with a State's internal governance, the FCC fails to show that it has any authority to do so. "Dictating the services that can be provided by a municipality has a clear impact on the structure of State government", they ruled. "The FCC now repudiates this common sense."
Party political
Of course, the FCC is a political body, with its fair share of partisan opinions and objectives – its commissioners often vehemently disagree which each other, especially in election season…
Wheeler received support from Commissioners Jessica Rosenworcel and Mignon Clyburn, but not from Michael O'Rielly and Ajit Pai.
"Today's decision from the Sixth Circuit is a set-back," said Rosenworcel. "It makes it harder for communities struggling when existing providers fail to meet their needs because it makes it more difficult for them to come together and build it themselves. [The decision] is at odds with our history of self-reliance and constrains our options for new infrastructure in the future."
"State laws like the ones upheld today are part of the reason why families on one street may have gigabit service, while those on the other have nothing," added Clyburn. "It is sad that those laws will still stand tall and act as a barrier to digital inclusion and universal opportunity for all."
Meanwhile, on the other side of the political line…
"I am heartened by the decision," said O'Rielly. "The FCC clearly tried to invoke imaginary authority and finally was called out by a court for doing so. Contrary to some beliefs, municipal networks are not panaceas to solving any lack of ubiquitous broadband, but instead unfairly distort the marketplace."
"The court's decision is a big victory for the rule of law and federalism," said Pai. "Rather than wasting its time on illegal efforts to intrude on the prerogatives of state governments, the FCC should focus on implementing a broadband deployment agenda to eliminate regulatory barriers that discourage those in the private sector from deploying and upgrading next-generation networks."
Email Newsletters
Stay up to date with the latest industry developments: sign up to receive TelecomTV's top news and videos plus exclusive subscriber-only content direct to your inbox – including our daily news briefing and weekly wrap.