Europe needs its Davids: Goliaths? Not so much, says Europe's competitive telco body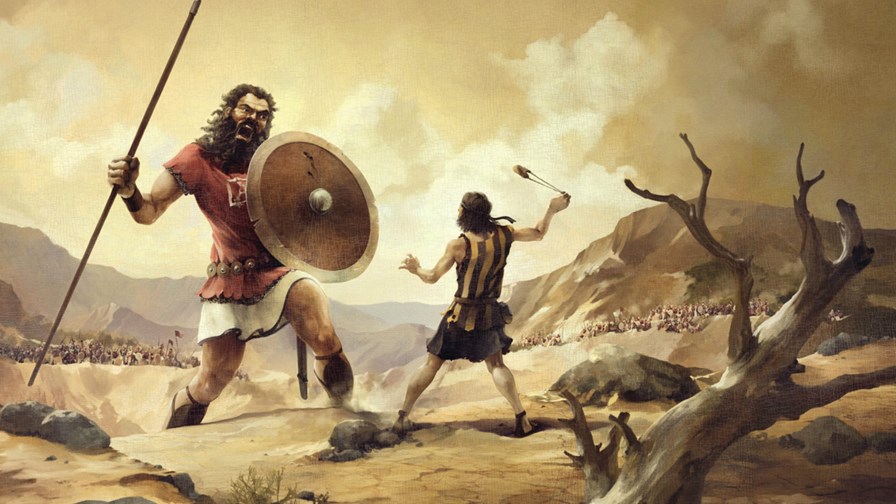 The Brussels telecoms lobbying machine has, of late, been configured as a single, simplex channel, cranked to near full utilisation and occupied by incumbent telcos and their spear-carrying consultants and camp followers.
But there are other voices. One such is the European Competitive Telecommunications Association (ECTA), born in the heady days of European telecoms privatisation and liberalisation in the late 1990s. Think of it as anti-matter to ETNO, the strident European Telecommunications Network Operators' (Association), the big telco club, which, by dint of ceaseless drum-banging and questionable economic theory, managed to capture Neelie Kroes - the EC digital commissioner in post prior to the three replacements we have now.
The result was Neelie Kroes' Connected Continent proposals which posited a European high tech strategy spearheaded by Europe's incumbent operators and equipment vendors, 'enabled' by the consolidation of the telecoms market and garnished with crowd-pleasers such as doing away with high roaming charges (only high because those same champions had stitched up the roaming arrangements in the first place), and disadvantaging Google, Facebook and OTT generally (although especially US-based OTT).
Might the new commission be revisiting and revising the sacred texts?
Perhaps.
Today ECTA and Adina-Ioana Valean, Vice-President of the European Parliament, co-organised a working breakfast in Brussels to kick around the vexed question of consolidation. The meeting was also attended by MEPs and advisors, commission officials and so on.
ECTA has decided to come out fighting against radical consolidation whereas before now it had seemed somewhat conflicted. The way the European telecoms industry has evolved means that, as well as having the usual newish and competitive players (Level 3, TalkTalk, Interoute for instance) it counts BT, Vodafone, SFR, Bouygues and even Verizon as members. Clearly a mixed bag, not all of whom can be expected to question the wisdom of consolidation.
But if there were doubts before about ECTA's stance, there are fewer today. ECTA speakers made clear that "massive consolidation is not the silver bullet for boosting broadband investments," something everyone but Neelie Kroes had surely already grasped.
Clearly ECTA understands and endorses the importance of next generation infrastructure and innovation, it's how these goals might be achieved that is up for discussion.
"There is no evidence that massively large operators invest more or become more profitable," runs the ECTA positioning statement. "On the contrary, massive consolidation driven by regulatory policy, forcing viable competitors to disappear would make a lot of existing investments redundant. Europe needs Davids, who have better ideas, invest more efficiently and innovate to genuinely deliver what end-users want, than do yesterday's Goliaths." That should do it!
"In order to achieve the Juncker Commission's high investment ambition, all players – big and small – should be enabled by regulatory policy to invest," said Erzsébet Fitori, Director of ECTA.
"Regulation should re-focus on competition as the triggering part of a virtuous circle: it pushes companies to be more innovative and efficient and offer services at competitive prices, which generates user demand," argued Hubertus von Roenne, Chairman of ECTA. "Demand in turn drives more investment. Competition is the best guarantor that all – end-users and operators alike – can reap the economic benefits of digital innovation."
Email Newsletters
Stay up to date with the latest industry developments: sign up to receive TelecomTV's top news and videos plus exclusive subscriber-only content direct to your inbox – including our daily news briefing and weekly wrap.