BT mobile subsidiary EE peps up its fixed broadband offer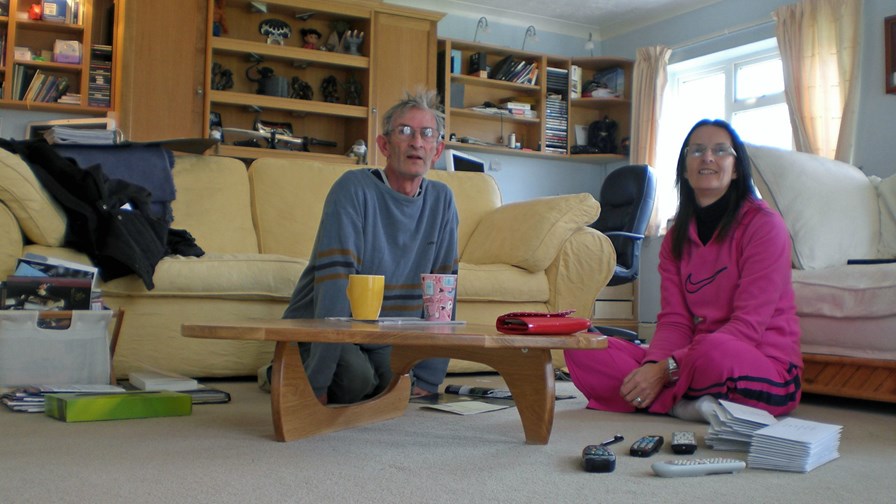 Two new G.fast fixed broadband offers (145 Mbps and 300 Mbps) from BT's EE
Interesting in the context of BT's convergence strategy
EE customers get the BT Whole Home Wi-Fi with the offer but no mention yet of BT TV
No doubt BT TV and its sport will be added to the EE TV line-up in the fullness of time. Perhaps BT's customer data indicates that it's a good idea to keep the TV brands separate. Or it could be that BT is keeping its powder dry for a big rebranding push to re-establish itself in the UK market.
It may even be planning (just putting this out there) to do an 'Orange' by rebranding the entire business 'EE' as no doubt EE has established a better image for itself than stuffy old BT has, especially from a young mobile consumer perspective.
EE launches new 300 Mbps Fibre Max Broadband
London, 26 June 2018
EE introduces two new Fibre Max broadband plans perfect for connected homes, offering customers average download speeds of 145Mbps and 300Mbps
EE Pay monthly handset customers will also receive an extra 20GB mobile data boost each month when choosing an EE Fibre Max plan
EE today introduced two new broadband plans to its home broadband portfolio, called Fibre Max 1 and Fibre Max 2 . The new plans are built to support the demands of customers with increasingly connected homes and families, and form part of EE's strategy to provide customers across the UK with the best mobile and broadband converged offers and services.
EE's new Fibre Max 1 (average download speed 145Mbps, average upload speed 28Mbps) and Fibre Max 2 (average download speed 300Mbps, average upload speed 47Mbps) plans ensure families and friends can stream, download, game and browse seamlessly and simultaneously.
With 10 connected devices in the average UK home, and more being added all the time, households are using the internet more than ever and seamless, ultrafast connectivity is becoming increasingly important. EE's Fibre Max plans are perfect for downloading and streaming HD and 4K UHD videos and with average speeds of 300Mbps on Fibre Max 2 - customers can download an HD TV show in just 12 seconds or the latest album from their favourite band in just three seconds. Fibre Max 2's average upload speeds of 47Mbps mean that customers can upload a photo onto their favourite social media channel in a tenth of a second.
EE customers on a pay monthly handset plan will also see their monthly data allowance boosted by a massive 20GB when they sign-up to one of the new Fibre Max plans. This extra data can be used by the lead account holder, or using EE's new data gifting service, shared with the rest of the family each month.
Available online, in store and over the phone, Fibre Max 1 costs £42 per month and Fibre Max 2 costs £47 per month, both on an 18-month contract with unlimited usage. EE TV is also available for an additional £8 per month and for a limited time, new and upgrading customers who sign up to the new plans will also receive free set-up (usually £50). Existing customers who upgrade by the 25th July will also receive a free BT Whole Home Wi-Fi (worth £199), delivering seamless high-speed Wi-Fi all around the home using a supercharged 'mesh' network.
Max Taylor, Managing Director of Marketing, EE said: "Our new fibre broadband plans are designed to support the demands of customers with increasingly connected homes and families. With the growth of 4K TV, smart home technology becoming more popular than ever, and more members of the family using the latest smartphones and tablets, we're giving our customers the widest range of converged mobile and home broadband products in the UK, along with the best customer service, so they can enjoy the fastest speeds both in and out of the home."
EE's new Fibre Max plans use Gfast technology, and will be available to well over 1 million UK households at launch, with new areas getting connected all the time. Customers can find out if they're eligible and which plans and speeds they can receive online via EE's broadband line checker, in retail stores, or over the phone. The new Fibre Max plans also come with personalised installation with an engineer visiting the customer's house, including after 6pm on a week day and Saturdays (subject to availability). Everything will be set-up and tested in the home to ensure customers receive the best possible connection and can start enjoying their new speeds as quickly as possible.
This content extract was originally sourced from an external website (
EE
) and is the copyright of the external website owner. TelecomTV is not responsible for the content of external websites.
Legal Notices
Email Newsletters
Sign up to receive TelecomTV's top news and videos, plus exclusive subscriber-only content direct to your inbox.