Curb your enthusiasm: Australia's nbn opts for G.fast FTTC gigabit access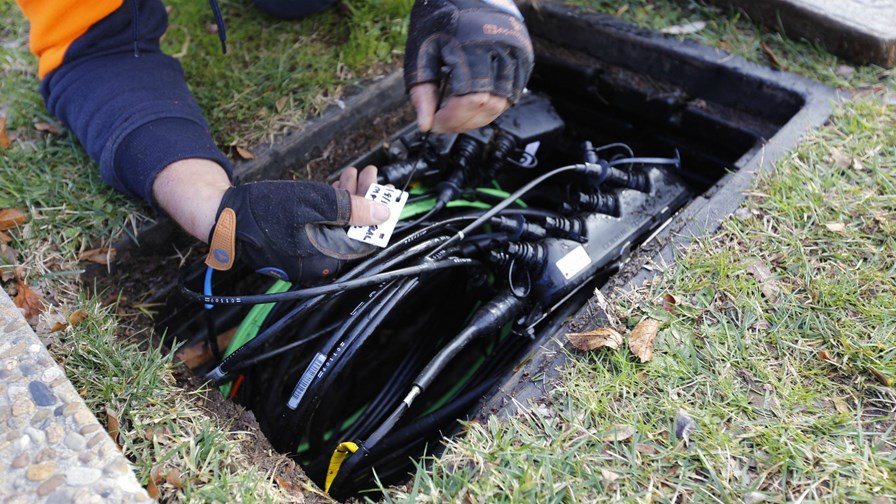 Australia's 'National Broadband Network' (nbn), has announced that it's to launch G.fast high-speed data over copper services next year as part of a growing arsenal of access technologies. The move is part of the government funded and controlled organisation's battle to attach all of Australia to broadband at the best possible speeds but at the least cost by 2021 - a Mission Improbable which has made it a political football and a target of virulent criticism from one end of the country to the other.
It wasn't supposed to be like this. In fact the original idea was that the nbn should be a pure fibre play. It would lay fibre and connect premises and then stand back as diverse service providers rushed in. It wasn't a wacky idea, but it was a hugely ambitious one for a country which had comfortably spread itself out across millions of square miles.
As it turned out there were multiple problems with nbn v.1 - that it hadn't been thought through was an understatement.
Firstly, there weren't enough installers to fibre everwhere in anything like the timescale. Secondly the cost of digging in the fibre (often where it wasn't wanted), was horrendous. Most of all, the total cost of the project had made it politically toxic.
Long story short, a change of government saw a new multi-network, multi-technology strategy evolve. Existing networks, like cable and DSL, were roped in and nbn was to oversee broadband service delivery to Australians via broadband retailers, not just dig in infrastructure.
It was, as they say, a plan. But it left a huge backlog of ill-feeling from those who had thought they were due a fibre connection. And it introduced a raft of complexities and seemingly insoluable problems in its wake.
Hardly surprising that as a result 'nbn' and 'beleagured' are often found together in the same sentence and that Australia remains one of the few countries where 'broadband' is a major political issue from one election to the next.
So today's announcement is likely to stoke the fires further as it will be interpreted in some quarters as a further cowardly turning away from the fibre ideal.
So how far has nbn advanced?
As of early this year there were 5.03 million of the 11.9 million Australian premises attached to the NBN network and ready for service, that's up from 3.8 million at the start of the year. At this rate, nbn is confident that the roll-out goal will be met by the end of 2020.
G.fast adds another speed ramp for many customers as nbn joins the likes of BT, DT, Swisscom and Taiwan's Chunghwa Telecom in rolling out the technology which is capable of returning gigabit speeds over short runs of copper and is therefore an ideal, inexpensive solution for many premises who need, or would like, the speed.
G.fast is to be folded into nbn's Multi Technology Model (MTM) which will enable nbn to manage different technologies in such a way that they can presented as a coherent range of speed options, disassociated as much as possible from their underlying acronyms.
It says G.fast can take broadband speeds past the current 100Mbit/s levels delivered by VDSL way up to up to 1Gbps over copper lines by using higher frequencies of either 106MHz or 212MHz – compared to just 17MHz on VDSL.
Essentially, the idea is push fibre out towards the customer, first to the node, then the curb and, if it's a bandwidth-starved corporate, right into the premises if the costs make it worthwhile.
The G.fast technology announced today is to be supplied by nbn''s three existing fixed-broadband suppliers - Nokia, ADTRAN and Netcomm Wireless. ADTRAN, which is an enthusiastic supporter of a 'virtual access network' says its early support of FTTdp (Fibre to the distribution point) has stood it in good stead and it has developed open SDN principles to ensure the Multi Technology Model supports rapid 'plug and play' at the distribution cabinet.
But while technology and its acronyms are certainly important when it comes to broadband roll-out (what would we do without them?), the nbn fibre saga can also be made to highlight how much broadband roll-out and its associated economics are affected by the existing built environment.
For instance, why a fibre install which looks trivial on paper costs thousands in the real world and why the ocassional despoiling of the suburban 'nature strip' means the affected suburbanites are likely to hate the network provider that did it forever.
We'll explore all this tomorrow with a close look at some of the things that can, and did, go wrong with the nbn rollout.
Email Newsletters
Sign up to receive TelecomTV's top news and videos, plus exclusive subscriber-only content direct to your inbox.