Connected States of America? FCC reports major discrepancies between ISPs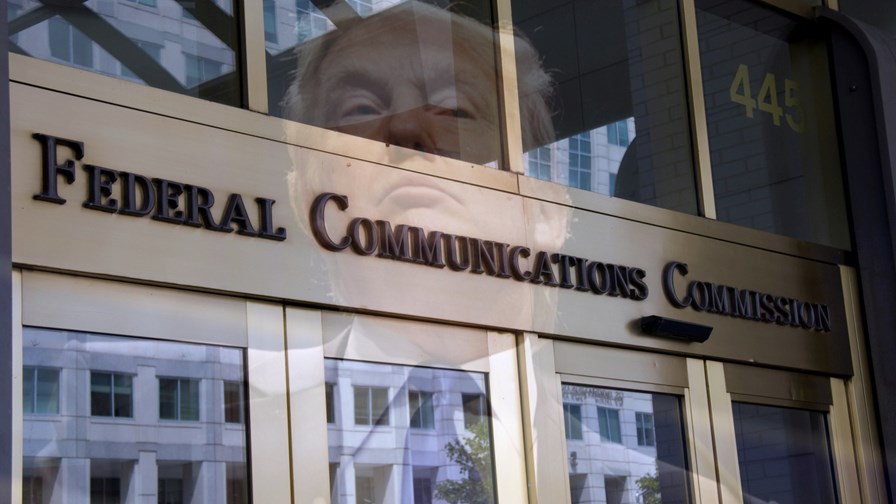 Average median consumer speeds up 22 per cent to 39Mbit/s
Cable operators driving the maximum advertised download speeds
DSL and satellite services not performing so well
Signs of a self-imposed digital divide at the 15Mbit/s mark?
With a new Star Wars movie about to be released, what better time than to revisit one of the most memorable opening title crawls of the series. Now, if we remember correctly, it goes something like this…
"It is a dark time for the FCC. Although the Telco Monopoly has been held accountable, Trump troops have driven the net neutrality advocates from their hidden base and pursued them across Washington DC. Evading the dreaded Wrath of Trump, a group of regulators led by Chairman Wheeler has established a new secret base on the remote ice world of Canada. The President Elect Donald Trump, obsessed with finding not-so young Wheeler, has dispatched thousands of remote probes into the far reaches of broadband networks...."
Hmm, perhaps recent events have affected our memories a little, but we're pretty sure that's the opening of the Empire Strikes Back. Could be wrong though…
However, all joking aside, it is indeed a dark time for the Federal Communications Commission, as my colleague Ian Scales wrote about yesterday. But with a shake-up imminent, the current staff (not all of whom are as pessimistic and concerned as chairman Tom Wheeler must be at the moment) are soldiering on and getting their work done.
The FCC yesterday published the results of its ongoing nationwide performance study of consumers' fixed broadband Internet access service in its sixth "Measuring Broadband America" report. The report is a complex undertaking to provide greater transparency about network performance to help consumers make more informed choices about their ISP – if consumers can follow the incredibly detailed report and plethora of graphs and charts. To be honest, even we at TelecomTV would like a more dumbed down version in future please.
First, the good news: the maximum advertised download speeds amongst the most popular service tiers offered by ISPs have increased from 12-30Mbit/s in March 2011 (when the program first launched) to 100-300Mbit/s in September 2015. These increases have been driven primarily by the cable industry, with smaller increases in fibre-based systems, and precious little increase with DSL speeds – yet nothing at all from satellite providers. The bottom line is that the median speed across all consumers this year is 39Mbit/s which represents a 22 per cent increase to last year's value of 32Mbit/s.
Actual speeds experienced by most consumers meet or exceed advertised speeds. All ISPs using cable, fibre or satellite technologies advertise speeds for services that on average are close to the actual speeds experienced by their subscribers. Fixed cable and fibre broadband customers experienced speeds that were 100 per cent or better than advertised. However, some DSL providers (AT&T-DSL, CenturyLink, Frontier DSL and Windstream)) and one satellite provider (Viasat) produced disappointing results.
Viasat's actual vs. advertised speeds ratio went down from 107 per cent last year to 71 per cent this year, while rival satellite ISP Hughes also dropped from 203 per cent to 152 per cent. The FCC says his is likely the result of increased subscribership and consumer usage of these services and that future proposed launches of more advanced satellites would likely reverse this trend.
One of the key measures for ISP performance determined by the FCC is the 80/80 speed consistency –the speed that at least 80 per cent of the subscribers experience at least 80 per cent of the time over peak periods. Optimum, Charter, Time-Warner Cable and Verizon (FiOS) did well with values rising above 90 per cent of the advertised speed. However, this ratio fell below 50 per cent for AT&T (DSL), Frontier (fibre) and Viasat (satellite).
Fast enough?
The FCC reports that consumers with access to faster services continue to migrate to higher service tiers. For example, surveyed consumers who subscribed in September 2014 to service tiers with advertised download speeds of 15-50Mbit/s were the most likely to have migrated towards higher service tiers the next year. In contrast, the vast majority of those with advertised download speeds of less than 15Mbit/s (offered mostly by DSL services) stayed on the same tier the following year.
An interesting titbit in the report concerns web pages. The study found that, generally, website loading times do not significantly improve if a user subscribes to a tier with speeds higher than 15Mbit/s. Lower than that, page load times vary widely. So for those consumers not interested in downloading files and streaming HD video, 15Mbit/s looks to be something of a sweet spot.
Whilst price may be a factor here, it could also be the case that we are seeing a self-imposed digital divide. On the one hand, there are those consumers who just can't get enough broadband and see value in upgrading to the latest and fastest (and also most expensive) services. On the other hand, there are those for whom the most basic level of connectivity is enough. We would like to see more socio-economic analysis around this separation.
With the weekend looming (and the new Star Wars movie still a couple of weeks away from release), there's plenty of time to study the FCC's report. Enjoy it while you still can.
Email Newsletters
Stay up to date with the latest industry developments: sign up to receive TelecomTV's top news and videos plus exclusive subscriber-only content direct to your inbox – including our daily news briefing and weekly wrap.