Clash of the credos: FCC Democrats want broadband subsidies, Republicans are reluctant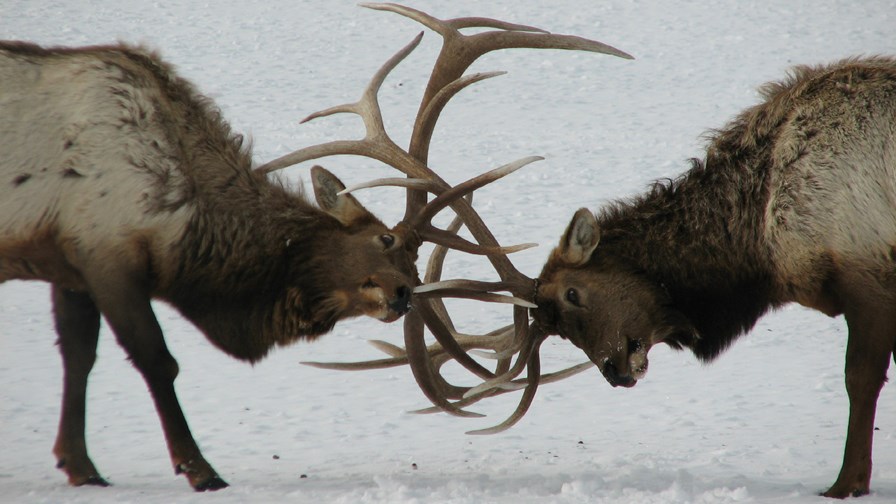 In the US, the national telecoms regulator, the Federal Communications Commission (FCC), has voted (entirely along party lines) to examine ways and means to subsidise "broadband" Internet access for the American poor. The proposal, the brainchild of the Democratic chairman of the Commission, Tom Wheeler, is vehemently opposed by Republican members of the FCC, even though the "Lifeline" programme was introduced by Republican president Ronald Reagan back in 1985.
In yet another example of the lack of consensus and and the deep and apparently unbridgeable partizan divisions in US politics mid-way through the second decade of the 21st century, changes to a US$1.7 billion telecoms subsidy initiative are being opposed on the grounds that, in the past a similar programme had resulted in a lot of fraud and the extra cash would result in more fraud being perpetrated.
Michael O'Reilly, one of the FCC's Republican commissioners commented, "Adequate controls and deterrents against waste, fraud and abuse should be in place before considering expanding the programme to broadband."
Nonetheless, Mr. Wheeler's plan was voted through, partly on the proviso that the FCC will strictly apply and police new enforcement measures to ensure that households eligible to claim the $9.25 monthly "poverty" subsidy do so only the once.
This will involve ISPs and telcos having to verify the income of those requesting the "Lifeline" subsidy to ensure that they meet the criteria of being poor enough and also applying an "anti-fraud regime" to ensure that households members do not make multiple claims for the subsidy. Unsurprisingly, service providers are not enamoured of requirements that they investigate people's incomes and set up an expensive bureaucratic system to track and archive subsidy applications.
The FCC must now devise such a regime and persuade (or require by law) that telcos to deploy it. Then the Commission will vote again on the proposal. The FCC says such an action is "unlikely for several months."
Republican commissioners Michael O'Rielly and Ajit Pai are demanding the FCC imposes a firm and inelastic budget and a tight spending cap on the programme, otherwise, they say, costs will spiral out of control." In response, Chairman Wheeler the Republican concerns are "a rhetorical snowstorm to distract" from the necessity of the programme being applied for the benefit of America's digitally dispossessed.
The Democrat's argument is that the chasm between the technology haves and have-nots in the US is widening socio-econimic disparity and that's why a broadband subsidy is essential if the rural and urban poor of the US are to have access to the many benefits that broadband provides and which are routinely available to the urbanised middle classes.
What the FCC needs to address are the joint issues of not only availability of service but also cost of service. A $9.25 a month cost subsidy is all well and good but it will be of no help if rural access is either unavailable or partial.
Many rural subscribers in the US count themselves lucky if they manage to get a maximum (and highly erratic) 3MBps service at $60 a month. And they are indeed the fortunate ones. Vast swathes of rural areas have Hobson's Choice as far as Internet access of any sort is concerned. For then it's satellite - of nothing. And the cost of satellite services in America remains stubbornly high. Providers charge a minimum of $200 upfront for connectivity and then at least $60 a month for 5GB of data service. And those poor that do find the wherewithal to stump up that much get what is generally regarded as a second rate, or even a third-rate service.
That's why many low-income Americans have to rely on expensive smartphones and wireless for limited and partial Internet access, The inability of many to afford such devices disadvantages them not only economically but also in terms of things such as health care, banking, electronic democracy and other other services.
An earlier rural population initiative, TracFone Wireless, was bedevilled by accusations and proven cases of waste and fraud as mobile service providers distributed free handsets. This spurred the FCC into considering introducing a subsidy for broadband connections to low-income homes.
In 2013, the last year for which detailed figures are currently available, those companies benefitting the most from the earlier wireless-based approach were America Movil, the Mexican parent company, of TracFone. (to the tune of $430.3 million), followed by Sprint ($320 million) and AT&T ($153.3 million).
Email Newsletters
Sign up to receive TelecomTV's top news and videos, plus exclusive subscriber-only content direct to your inbox.